If you LOVE Ranch Dressing, you're going to love this home made version, that taste's better than that bottled dressing!
I've made many versions of Ranch Dressing, and never really liked any of them. They all tasted too much like mayonnaise. Don't get me wrong, I like mayonnaise, but don't want it to taste like I dumped it on my salad!

Until I found this great recipe from Smarty Pants Kitchen!

This dressing has just the right balance of everything.

Making this dressing is easy: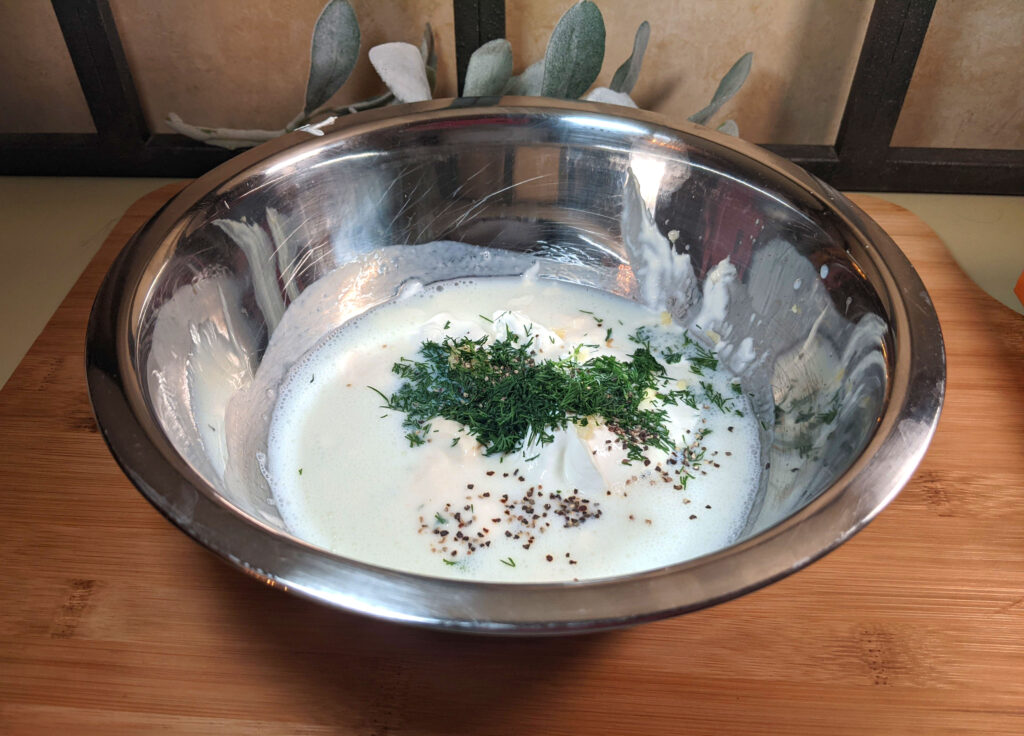 Mix buttermilk, mayonnaise, sour cream, fresh dill, garlic, fresh lemon juice, salt and pepper with a whisk until smooth.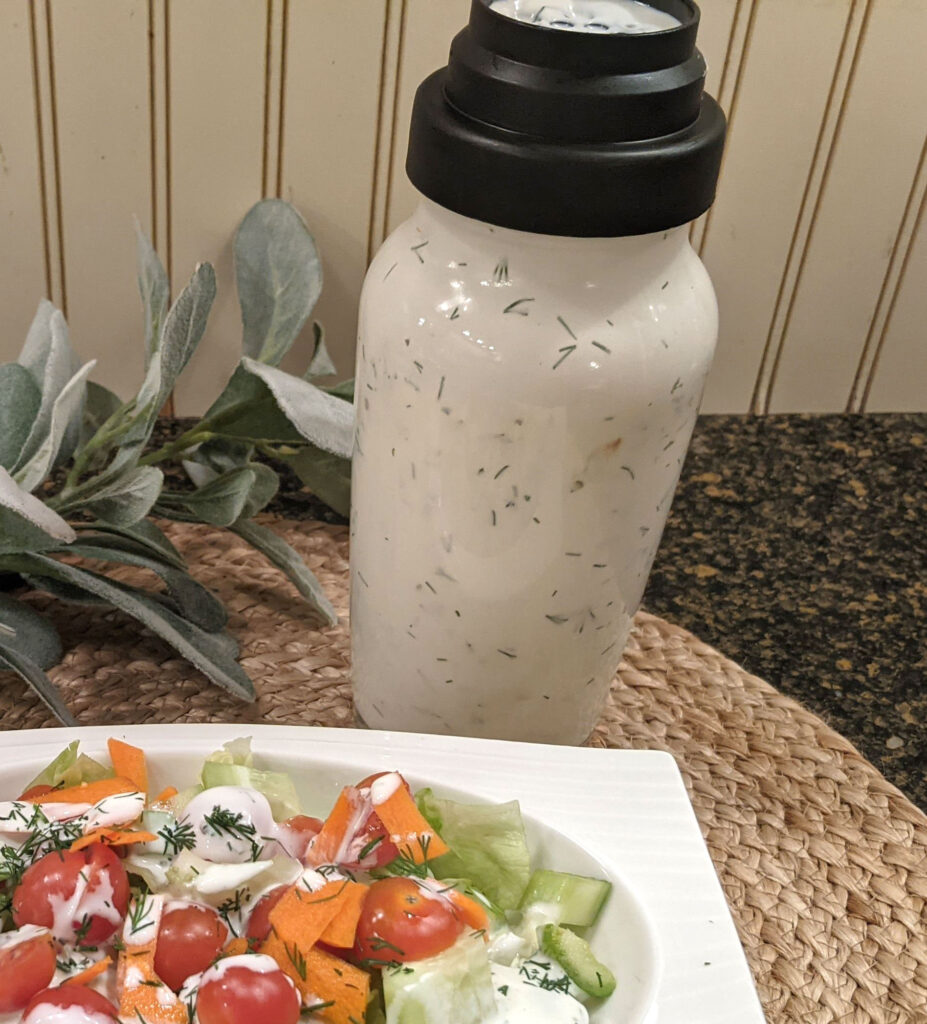 Put in a jar and refrigerate for 20 minutes.

You can store this in the fridge for about a month (if it last's that long)!

Keep this in the fridge for a handy dip for vegetables as well. Makes about 2 cups.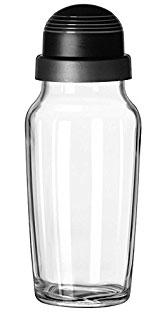 Salad Dressing/Beverage Shaker Bottle

I have several of these bottles and keep my Lemon Vinaigrette handy in the fridge for Chicken Milanese or Stir Fry Sauce for Beef and Broccoli or Stir Fry with Crispy Noodle Cake.


Print
Buttermilk Ranch Dressing with Dill
---
Description
This is a great Ranch salad dressing.
---
1 cup buttermilk
1/2 cup mayonnaise
1/2 cup sour cream
1 teaspoon dill weed dried; use 2 tsp. if fresh
1 clove garlic crushed
1 teaspoon lemon juice fresh
1/4 teaspoon salt
1/8 teaspoon black pepper
---
Instructions
Combine
1 cup buttermilk,
½ cup mayonnaise,
½ cup sour cream,
1 teaspoon dill weed,
1 clove garlic,
1 teaspoon lemon juice,
¼ teaspoon salt and
⅛ teaspoon black pepper.
Using a whisk, blend together thoroughly.
Cover and refrigerate for 20 minutes.
Affiliate Disclosure:
Afoodieaffair may contain affiliate links. If you purchase an item from an affiliate link, Afoodieaffair does get a commission on the sale which goes towards continuing to provide great content. Only affiliates for products I trust in and are appropriate with the content on this blog, appear on this site.