Wow…Wow, wow, wow, wow. It's bad enough that Scalloped Potatoes are my weakness, but do they have to be this good? The only thing that isn't consistent with Scalloped Potato recipes, is that sometimes the potatoes don't cook enough. Using this method, they are surely cooked, and in a fair amount of time to boot!
In this method, the potatoes and onions are cooked in the milk mixture until almost done. Then they are strained, and the milk is thickened and added back to the potatoes. Then they are baked. They short cut the amount of time needed to cook, and come out perfectly done. There's just a hint of garlic in them. Even my mother would approve! This shortcut method is especially important on weeknights, when there's not a ton of time to get dinner on the table.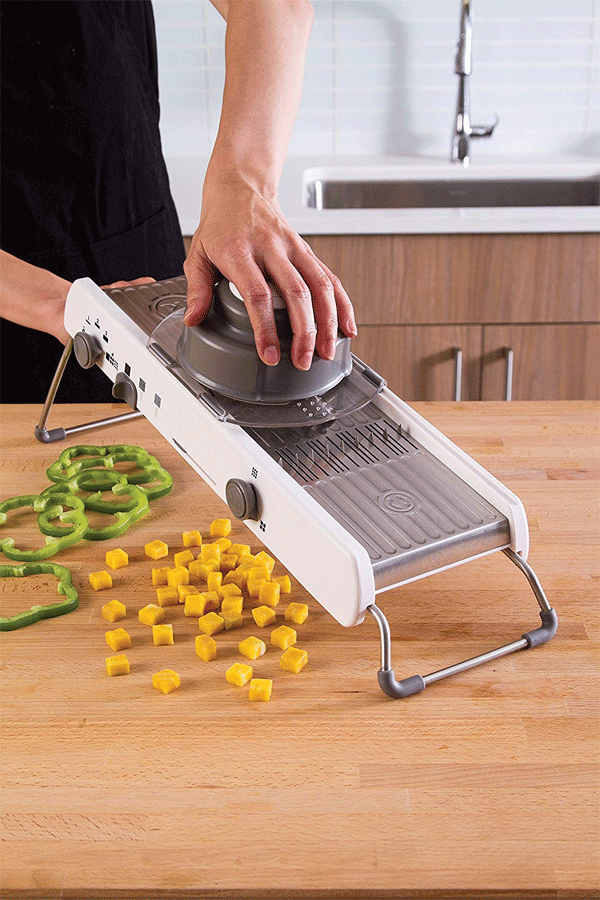 I used my trusty Mandoline to slice the onions and potatoes. That is the ONLY way I would ever make this. I don't have the time or the patience to cut by hand. And, there's no way you can get the potato slices evenly sliced by hand, which would make the cooking of them uneven.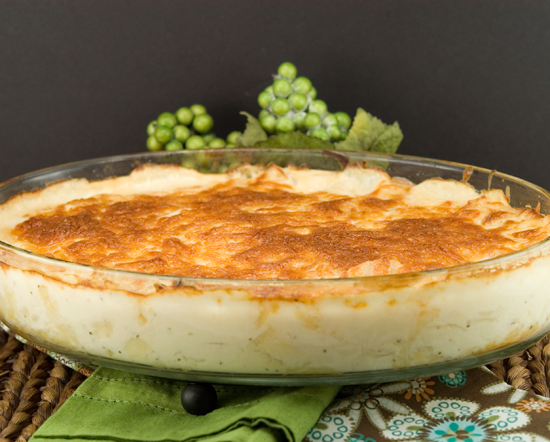 Print
Ingredients
10 cups sliced and peeled Red, Russet or Yukon Gold Potatoes
1 large or 2 medium yellow onions, sliced
3 cups milk
1 cup light cream
4 tablespoons unsalted butter, softened
4 tablespoons flour
1 clove garlic
1 tablespoon butter
Coarse salt and freshly ground black pepper
5 ounces grated Cheddar Cheese
Instructions
1
Preheat oven to 350 degrees F.
2
Combine sliced potatoes, onions milk and cream in a large saucepan over high heat. Bring to a boil, and immediately reduce heat to low; cover and simmer until potatoes are just tender, about 3-5 minutes.
3
Place a colander over a large bowl and drain potatoes, reserving milk. You should have 3 cups of thick, starchy milk. If potatoes have absorbed more than 1 cup of milk, add enough milk to bring the reserved milk volume to 3 cups.
4
In a saucepan, melt butter. Whisk in flour to form a roux, and cook for 1 minute. Whisk in reserved milk mixture, and cook until thickened.
5
Rub a 3 1/2-quart oval baking dish with garlic and butter. Arrange half of the sliced potatoes in the baking dish; season with salt and pepper. Pour over some of the reserved milk mixture. Add the remaining potatoes and add more milk mixture. Sprinkle cheese over top.
6
Bake for 45 minutes or so, until top is browned, and potatoes feel tender by testing with a knife
Notes
This recipe is for a 3-4 quart casserole size. If you're feeding a family of 4, you could probably cut recipe in half and use a 9" x 9" baking dish.