I've been making this Tomato Zucchini Saute recipe for years. And I never get tired of it! Its basically the freshest summer squash and zucchini, onions and canned tomatoes.

Add in some herbs and a touch of sugar, and you have one of the best things you ever tasted. I'm serious. The sauce is so tasty, you look for things to sop up the juice with. You can use this recipe over spaghetti or pasta. Or serve it with crusty bread.
It's literally so easy "anyone" can make it. It's one of those things that's so good, you can't believe it's so easy to make.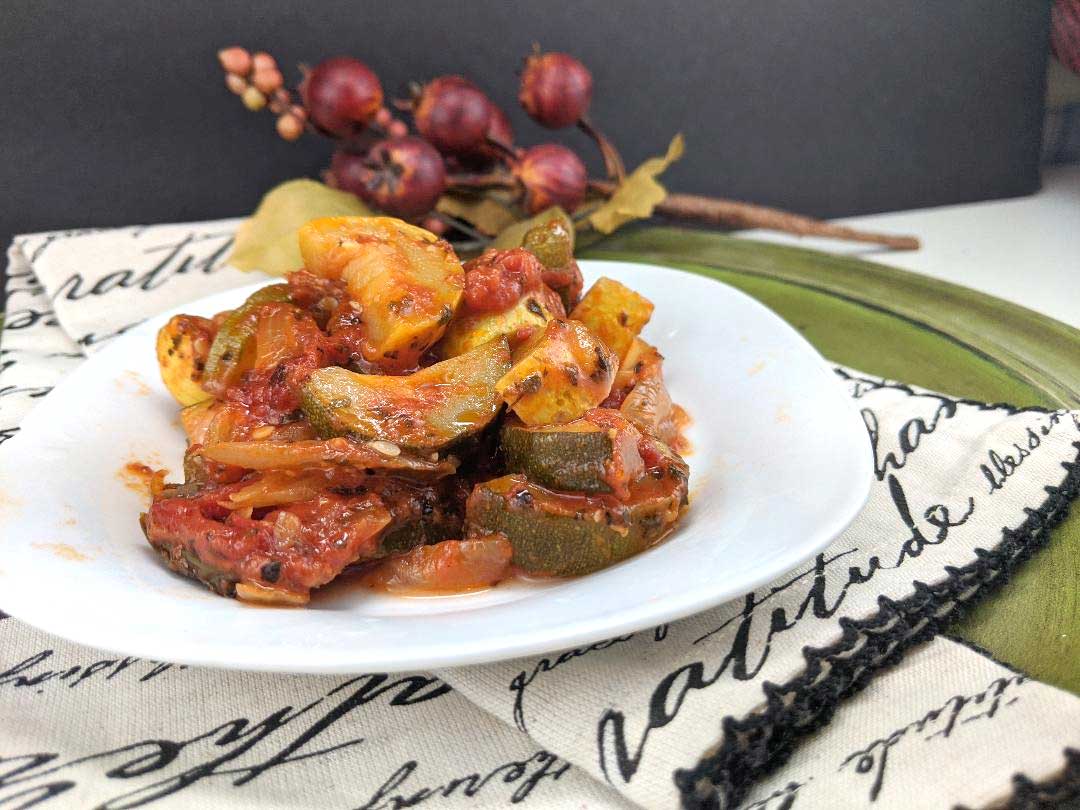 I make with my favorite Vantia canned tomatoes. There are many other brands of really good tomatoes (Pastene is another brand I use). These tomatoes come in a rather thick tomato sauce, which is perfect for this recipe. If you feel the sauce is drying out some. I just add a small can of tomato juice. That is something I always have on hand.
You've gotta try this recipe. You won't regret it.
Print