There's nothing like tangy, sweet, juicy Cranberry sauce for the holidays and all year round.  How many times have you had chicken or turkey and wished you had some freshly made Cranberry sauce instead of the canned jellied variety? This great cranberry sauce is a perfect balance of tart/sweetness, with a perfect amount of orange.
Super easy to make. Put all the ingredients in a saucepan, cook for 10-12 minutes, and let cool. Use immediately, or freeze for future use.

How long does fresh cranberries and cranberry sauce last in the fridge and freezer? I've always wondered.
Fresh cranberries:
Refrigerator: 3 to 4 weeks
Freezer: 10 to 12 months
Fresh Cranberry sauce:
Refrigerator: 10 to 14 days
Freezer: use within 1 to 2 months
If you love fresh cranberry sauce all throughout the year, stock up on fresh cranberries October through December. If you can't find fresh, frozen Cranberries are always available year round.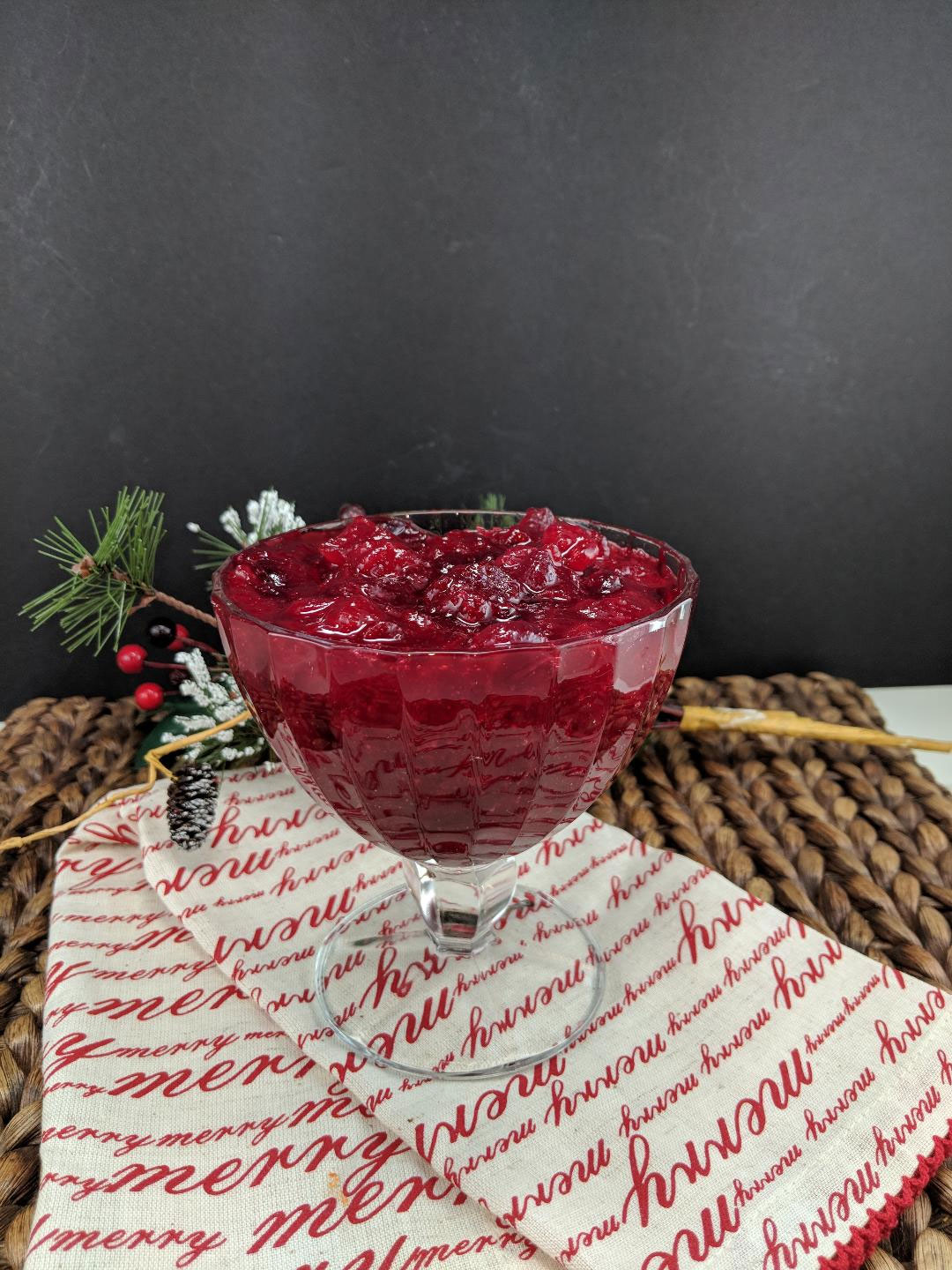 Couldn't get easier than that!
Ingredients
1/2 cup fresh squeezed orange juice
1/2 cup water
3/4 cup to 1 cup sugar
1 (12 oz) bag whole fresh cranberries
Zest of one orange
Pinch salt
Instructions
1
Zest one orange. Squeeze the juice until you get 1/2 cup juice (you may need another orange to get the 1/2 cup juice depending how big the oranges are).
2
Bring the orange juice, water and sugar to a boil in a medium saucepan over high heat. Add the cranberries, orange zest, and salt and bring back to a boil. Reduce heat to medium/medium low and cook for 10 to 12 minutes. Most of the cranberries should have burst. If not give them a quick mash, until most of cranberries have burst open.
3
Place sauce into a bowl and refrigerate until chilled.