I've tried to make biscuits many times, and never had the success I see on the internet posts. But yet, I try and try again. I hate when a recipe doesn't come out right. It only gives me reason to keep trying until it does.
I guess after trying it many times, I'm bound to get it right.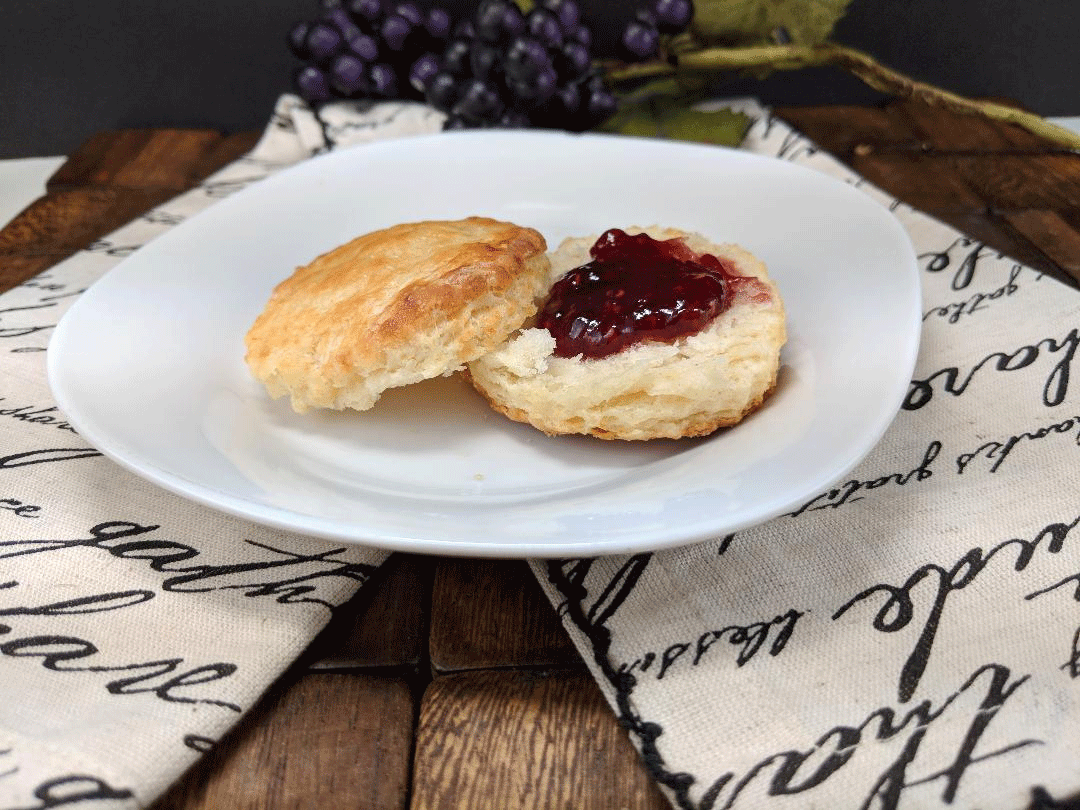 Most of the recipes you see on the internet are basically the same. The first time they didn't rise very good at all, and tasted like they needed a little sugar.
The next time I used regular all purpose flour, baking soda and baking powder, and they rose pretty good, but still felt like they needed a little sugar.
Then I tried this recipe from Live Well Bake Often, and finally the taste was where I wanted it. The rise was pretty good. I think I could have cooked them a little less, but other than that they are pretty darn good!
Add some Bonne Maman Raspberry Preserves, and I'm in heaven!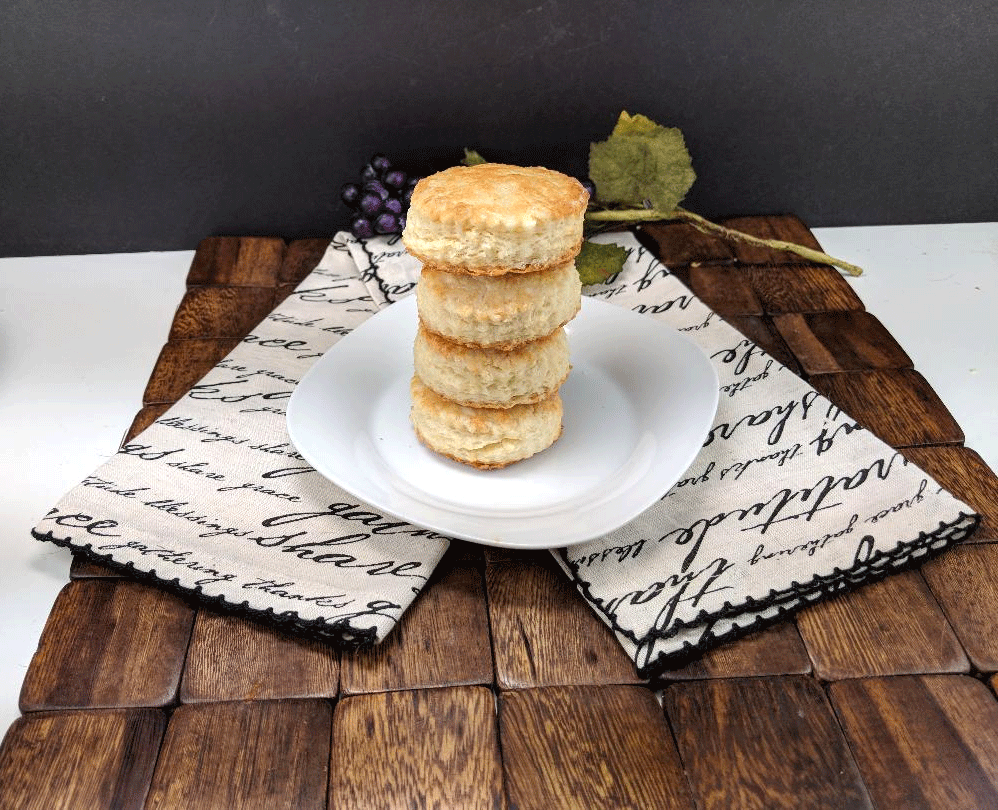 Ingredients
2 cups (250 grams) all-purpose flour
1 tablespoon baking powder
1/4 teaspoon baking soda
2 teaspoons sugar
1 teaspoon salt
6 tablespoons (85 grams) cold unsalted butter, grated
3/4 cup (180 ml) cold buttermilk
Instructions
1
Preheat oven to 450°F. Line a large baking sheet with a silicone baking mat and set aside.
2
In a large mixing bowl, whisk together the flour, baking powder, baking soda, sugar, and salt until well combined. Grate the butter into the dry ingredients. Using a pastry cutter blend into the dry ingredients until you have small pea sized pieces of butter. Pour the cold buttermilk into the mixture and gently work it together until the dough starts to come together.
3
Scoop the dough onto a lightly floured surface and gently work it together with your hands. Pat the dough into a rectangle and fold it in thirds. Turn the dough, gather any crumbs, and flatten back into a rectangle. Repeat this process two more times.
4
Place the dough onto a lightly floured surface and pat it down into a 1/2-inch thick rectangle. Using a floured 2.5-inch biscuit cutter, cut out the biscuits. Continue to gather any scrap pieces of dough, patting it back down to 1/2-inch thickness, and cutting it until you have 12 biscuits. I suggest trying to get as many as you can the first time, as you continue to work the dough the biscuits won't be quite as good.
5
Arrange the biscuits on the baking sheet touching each other. Brush the top of each biscuit with a little bit of buttermilk.
6
Bake at 450°F for about 15-17 minutes or until lightly golden brown. Remove from the oven and brush with melted butter if desired. Allow to cool for a few minutes, serve, and enjoy!