I love a pepper steak and cheese sub. They sell them at every sub shop and most deli's and lunch cafes. Most are mediocre at best. Tasteless….
I love the ones from Papa Gino's. Its a pizza restaurant in the Northeast. The meat is actually browned which is very rare at most sub shops and the flavor is delicious from the browning. They add fresh green bell pepper, not canned, as some sub shops do.

As with all cooking, the browning gives food its delicious flavor.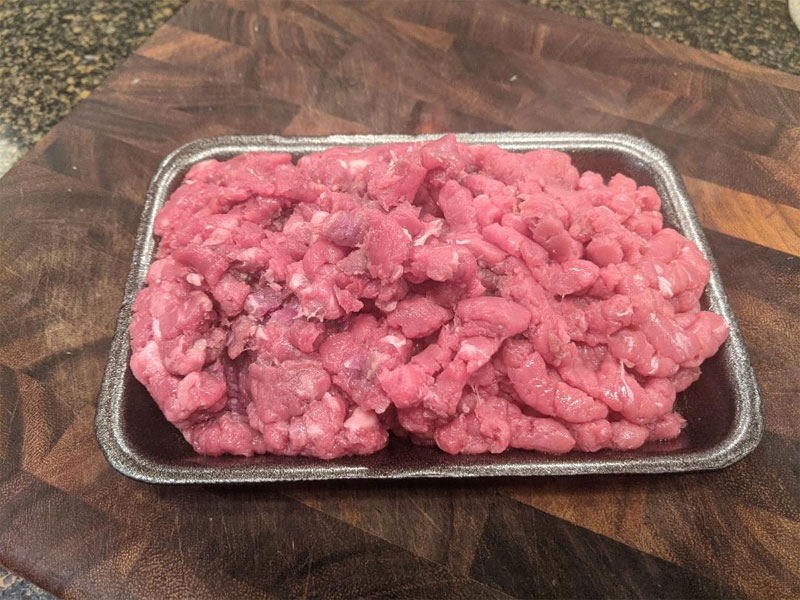 I make mine out of what my market calls "chili meat". It very coarsely ground beef. I have made it with those thinly sliced flat "pepper steaks" and they come out tasting like the bottom of your shoe. If you can't find coarsely ground beef, ask your butcher or market to grind you some. Tell him or her that you want it for steak and cheese subs and they will know what cut of meat to give you.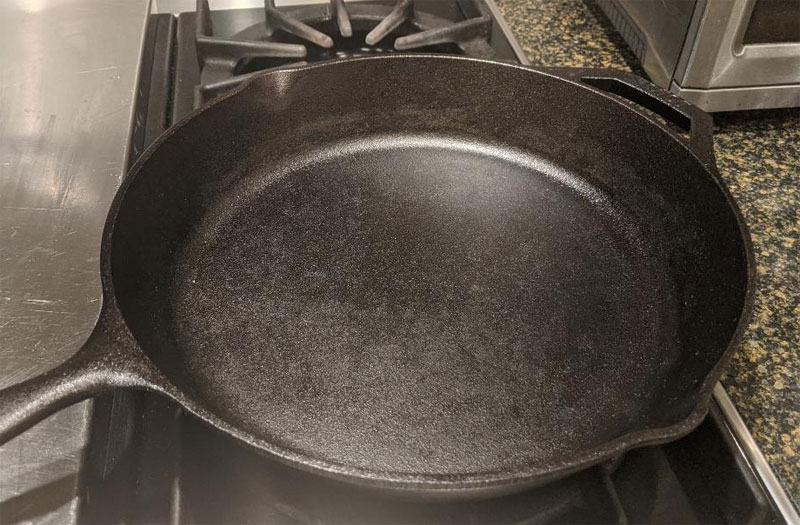 I always cook these in a very hot cast iron pan. And by the way, like pancakes, the first ones never really seem to brown good. They are still delicious, but I like it really browned. I guess there are some advantages to being the cook….you eat last.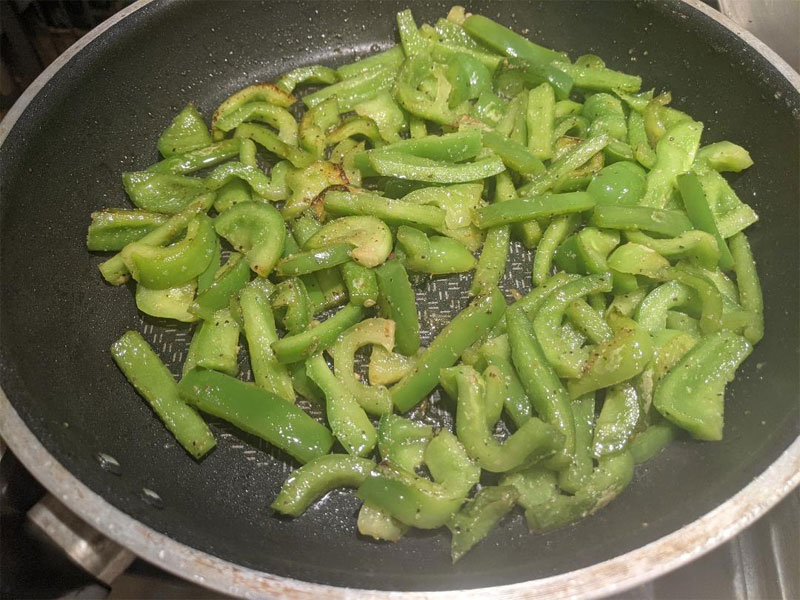 I cook some green bell pepper and add to the browned beef at the end along with some American cheese.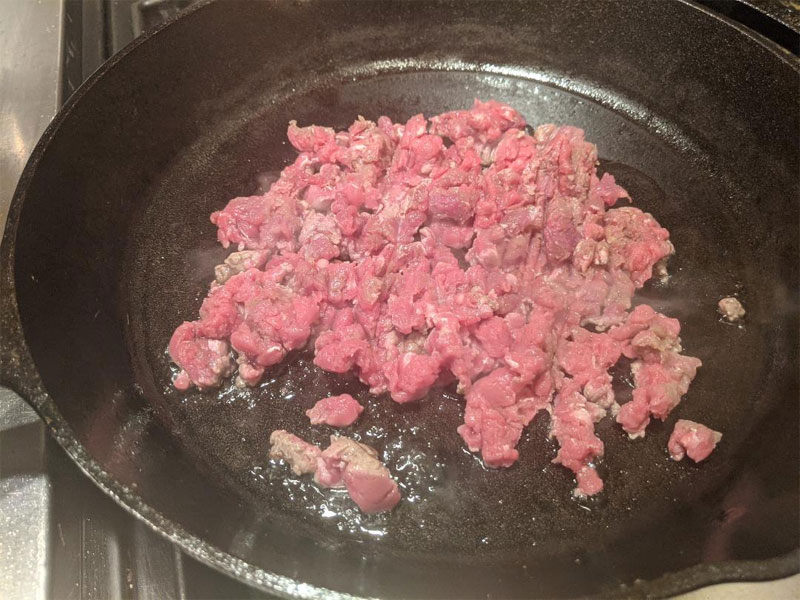 While the peppers are cooking, I heat the cast iron pan until very hot, add some oil and add the beef to the pan.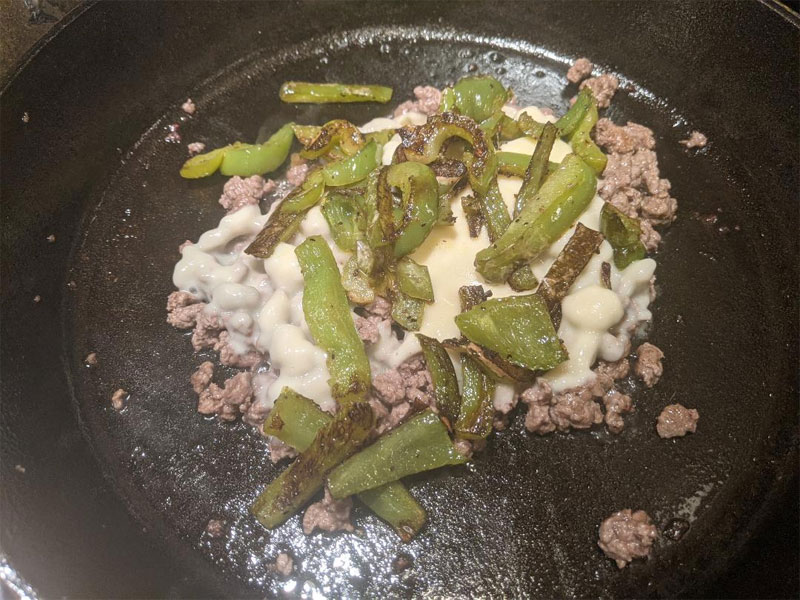 Of coarse, you can add anything else you choose in additional to or in place of the peppers. Onions, mushrooms are great and if you like stronger cheese provolone is good.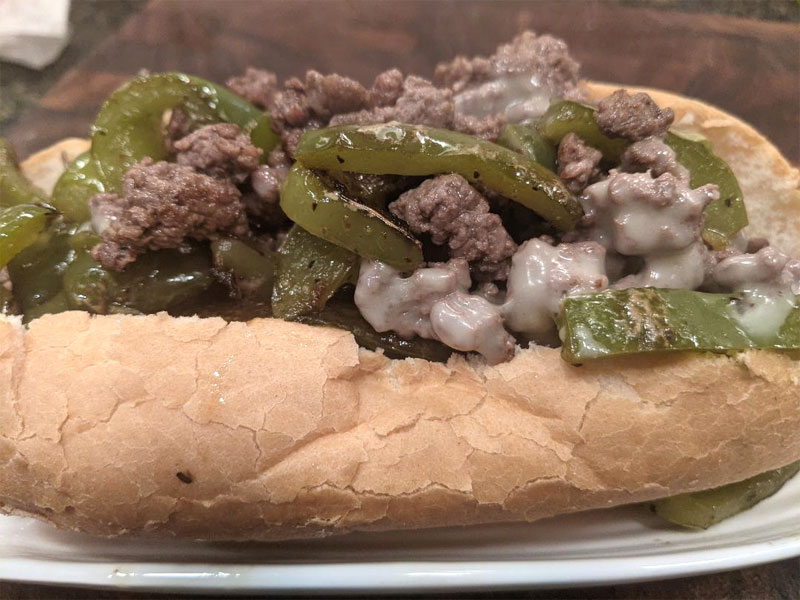 NO matter which way you slice it, these sandwiches are a great solution to a quick dinner, and trust me, the way I fill them up, you will be lucky if you can eat the whole thing. Even hubby says he's stuffed when he eats one.


Print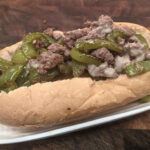 Pepper Steak and Cheese Sub
---
Description
Quick and easy way to satisfy your hungry family at dinner time.
---
4 Tbsp or so canola oil
1-1/2 lb coarsely ground beef
10-12 sliced American cheese
4 Tbsp olive oil
2 green bell peppers, thinly sliced
4 sub rolls
---
Instructions
Wash and thinly slice the green bell peppers. In a saute pan, add the olive oil and heat pan until hot. Add the peppers and cook on medium high until cooked through and slightly browned.
Towards the end of the peppers cooking, Add canola oil to cast iron skillet. Heat skillet on high until really hot. You can take a piece of the beef to test how hot the skillet is.
Add the beef and saute until cooked well.
Add some of the green peppers and mix into the beef. Top with cheese. Cover until cheese melts.
Add beef mixture to the sub rolls. Add salt and pepper.