After a hard day at work or with the kids, sometimes you just want an easy and fun dinner. Chicken Quesadillas!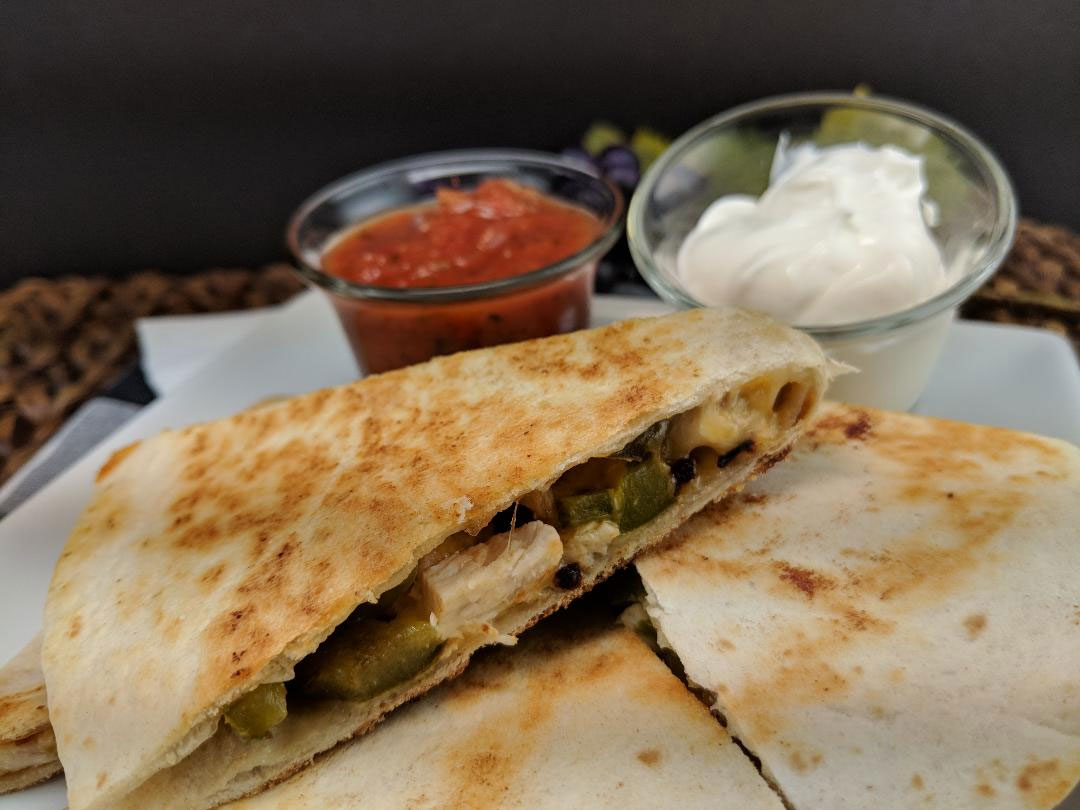 I've ordered these out in restaurants many times, but none are like the ones I make. I put chunks of chicken, sauteed strips of green bell pepper & sliced onions, and gooey Monterey Jack cheese melted everywhere. Yum.
Just saute some peppers and onions (or anything you want in your Quesadilla), cut a boneless chicken breast into long strips and cook in a skillet until lightly browned (they cook very quickly). Then your ready to assemble your Quesadilla. Fold over and cook until tortilla is lightly browned. Cut into wedges and serve with sour cream and salsa.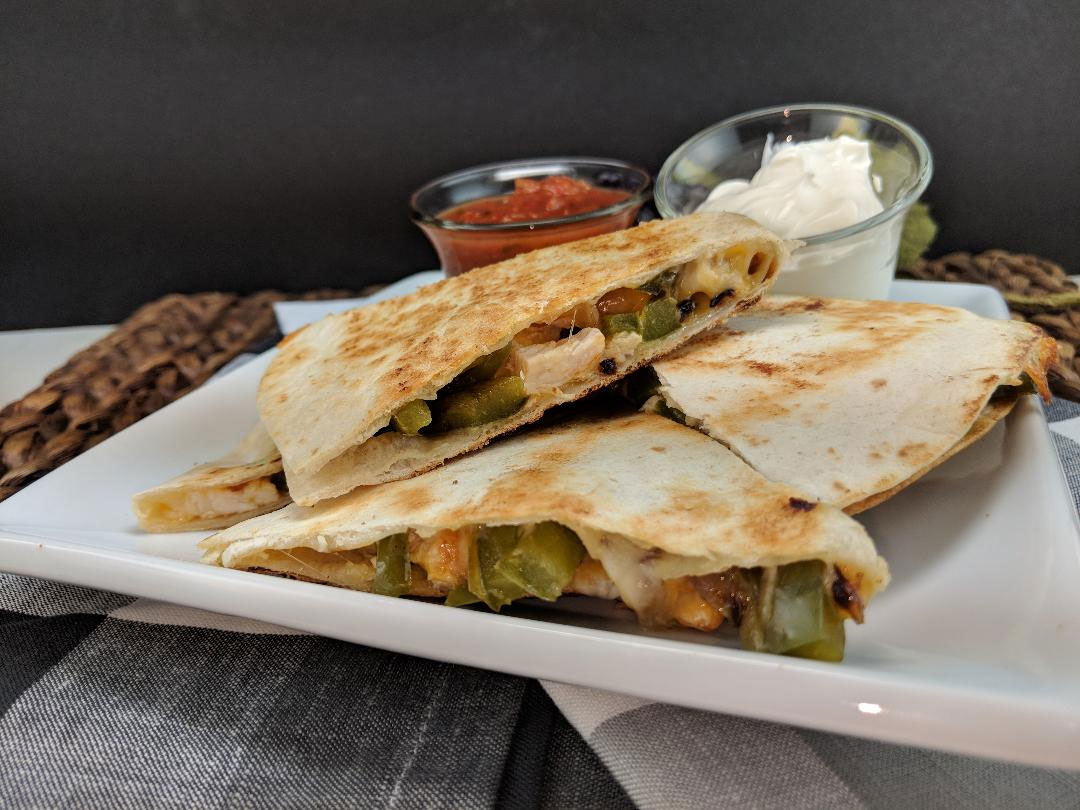 Print