When I think of Summer, I think of Panzanella Salad. It screams fresh vine ripe tomatoes and loads of Basil.
Every Summer I grow loads of Basil. In pots, on the porch, in the garden, anywhere I can fit it. You can never have too much Basil in my opinion.
The first versions of Panzanella were soaked bread that was squeezed with onions.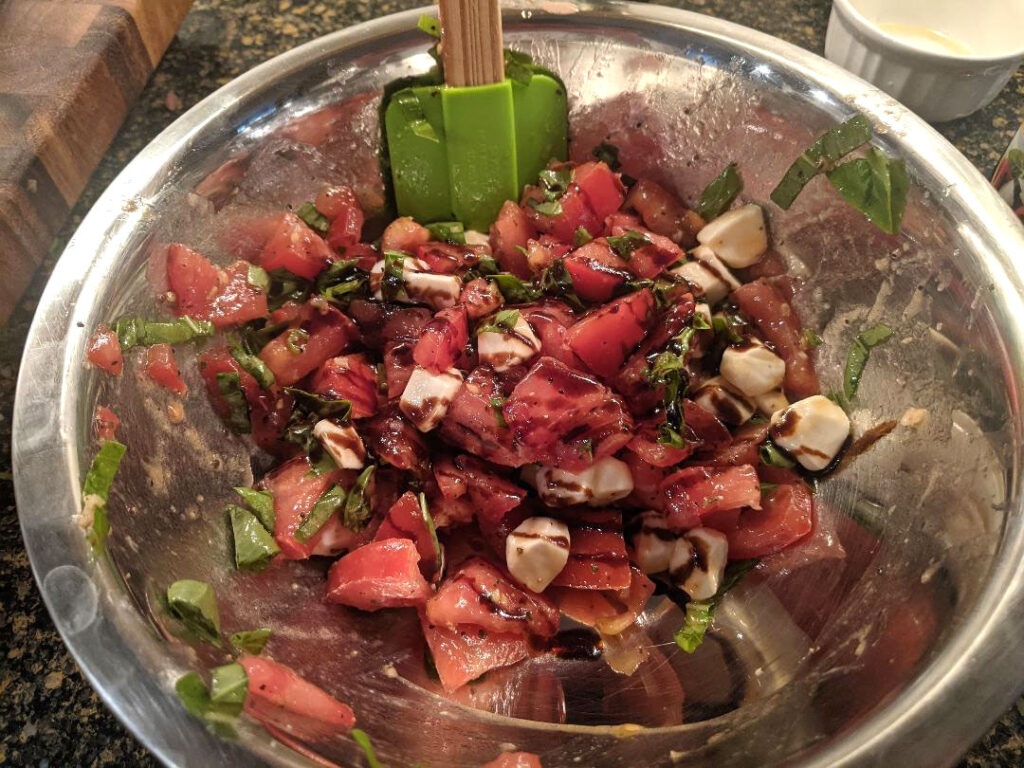 Today's versions are basically tomatoes, basil, Mozzerella and balsamic. You can add cucumbers, red onion or basically whatever you desire.
The BEST part of Panzanella is the toasted bread soaked in Balsamic dressing or glaze.
I could literally eat this for dinner all by itself!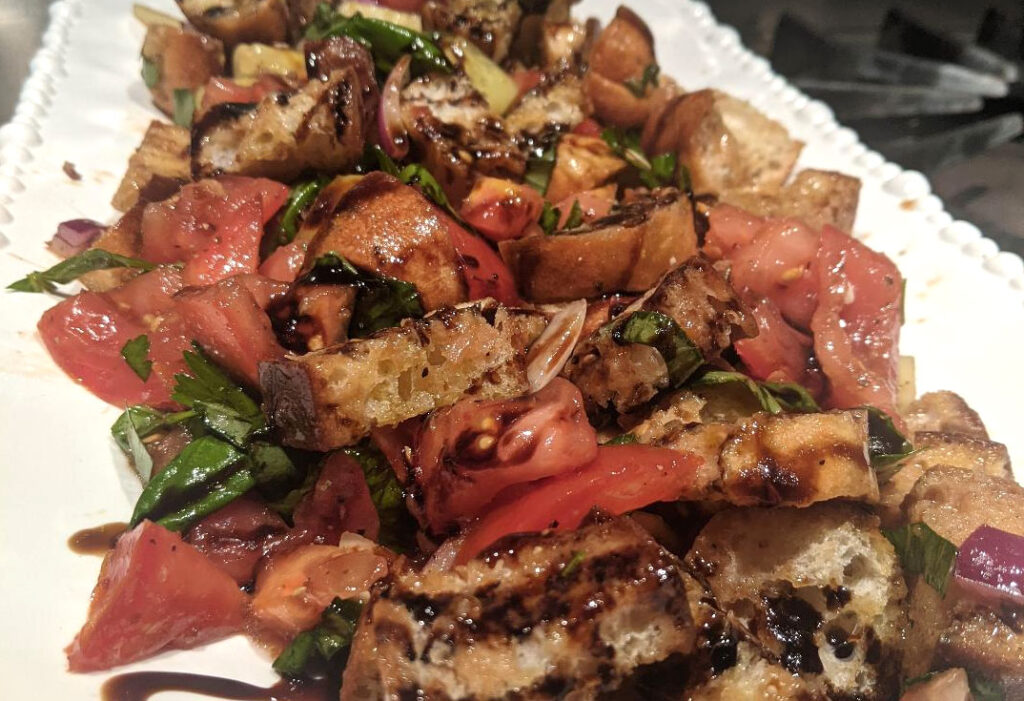 Print
Panzanella Salad
---
Author:

Total Time:

20 minutes

Yield:

8
Description
A refreshing summer salad that can be made anytime providing you have really good tomatoes. I use Balsamic Glaze so the tomato mixture doesn't get the bread too soggy when the tomatoes are added to the bread.

---
4 cups stale (1 to 3 day-old bread) Italian-style bread, cut into 1/2″ cubes
4 Tbsp extra-virgin olive oil
2 cups fresh vine-ripened tomatoes, diced or cherry tomatoes, halved
3/4 cup or so Mozzarella Pearls
1/4 to 1/2 cup fresh basil leaves, torn into pieces
3-4 stems fresh parsley
Coarse salt and freshly ground black pepper to taste
Balsamic Glaze
---
Instructions
To dry out the bread, preheat oven to 375 degrees F. Spread the bread cubes on a large baking sheet in a single layer; drizzle a small amount of extra virgin olive oil just to lightly coat cubes. Dry in oven approximately 10 minutes.
Dice tomatoes and put in a colander until the juices come out of the tomatoes, about 20 minutes.  .
In a bowl, add tomatoes, basil, Mozzarella pearls, salt and pepper and Balsamic Glaze.
Add bread at the last minutes and toss.
Prep Time:

10 mins

Cook Time:

10 mins