Do you love Fried Chicken but hate the concept of cooking in oil and what a smell and mess it makes? Me too. This recipe for Oven Fried Chicken will make you happy.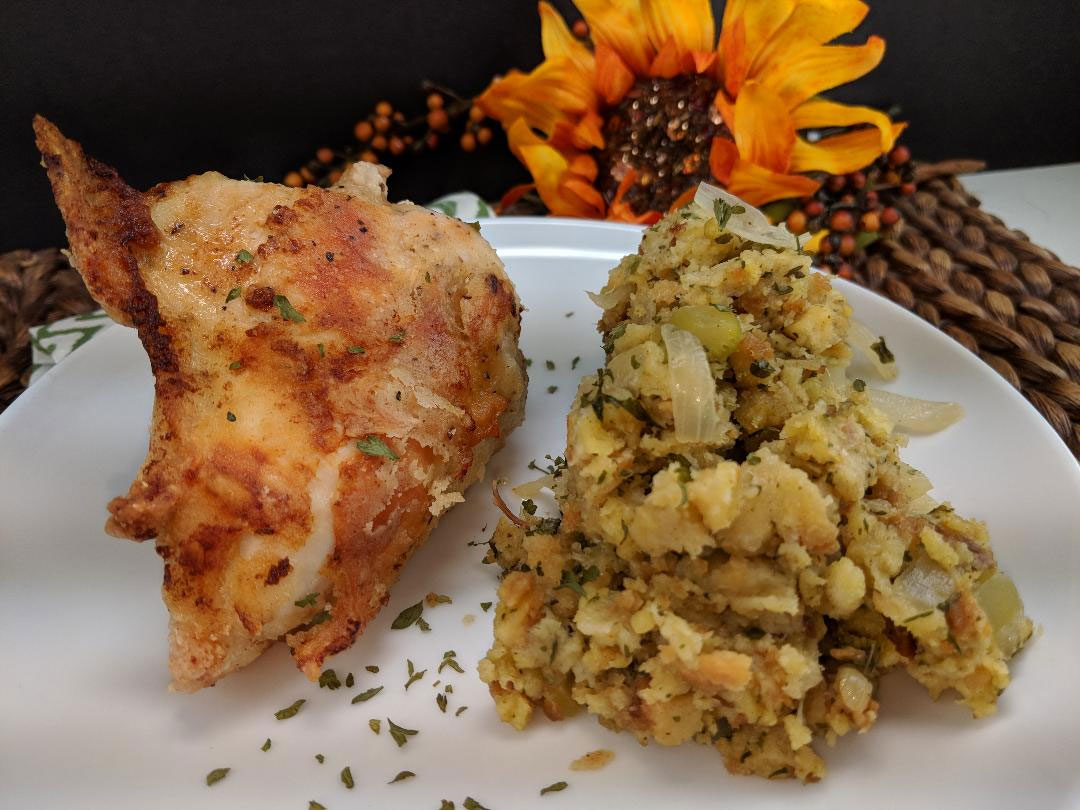 This great recipe from Marcia Adams Cooking From Quilt Country cookbook is all done in the oven, so no mess on the stove top, no smell of grease. The method is quite simple. The chicken is drenched in melted butter and oil, then coated in flour. When it cooks in the oven it fries within itself. And makes a super crunchy crust, as Fried Chicken should have.
I used to make this all the time, and haven't made it in years.
It is an easy recipe, anyone can make. Makes great fried chicken for the next day as well.
The best part is you put it in the oven, and let the oven do the work!
Ingredients
cup vegetable oil
1⁄3 cup butter
1 cup flour
1 teaspoon salt
2 teaspoons black pepper
2 teaspoons paprika
1 teaspoon garlic salt (or garlic powder if salt sensitive)
1 teaspoon dried marjoram (optional)
8 -9 chicken pieces
Instructions
1
Place the oil and butter in a shallow cooking pan (I use a sided cookie sheet or the broiler pan) and put in preheated 375 degree oven to melt. Set aside.
2
In large bowl or plastic bag, combine flour and seasonings. Mix well.
3
Roll the chicken pieces, a few at a time, in the oil/butter mixture and then drudge in flour mixture.
4
Place coated chicken pieces into pan, skin side down.
5
Bake at 375 for 45 minutes. Turn over the chicken pieces and bake for another 5-10 minutes or until top crust is bubbly.