This Quick and Easy Apple Crisp aka Pampered Chef Apple Crisp is perfect for Fall and Winter dessert.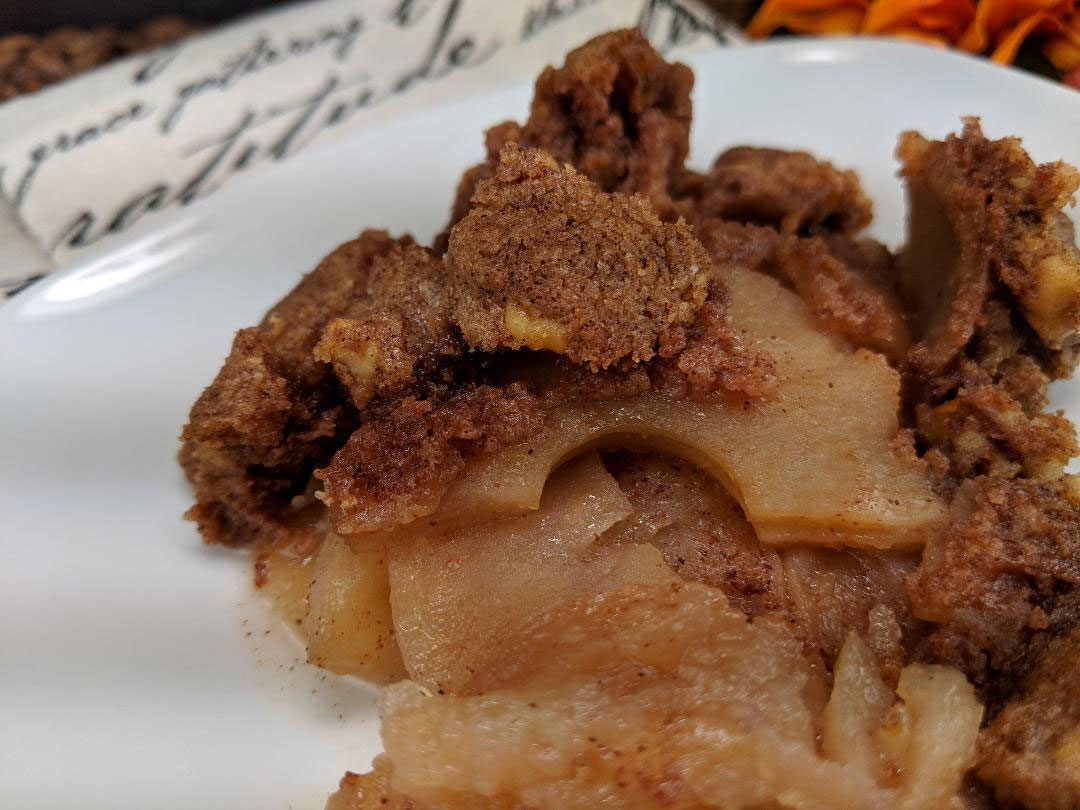 Normally I wouldn't say anything with sliced apples is quick and easy since the drudgery of peeling, coring and slicing apples is NOT my favorite thing to do.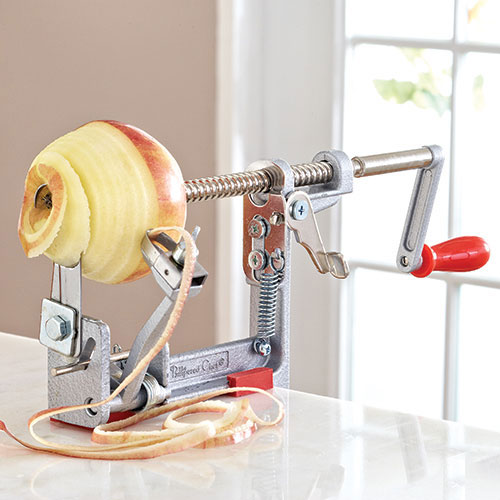 I have had my Apple Corer, Slicer, Peeler thingamajiggy from Pampered Chef for years. I wouldn't even think of making apple crisp or anything with sliced apples without it.
Now making apple crisp is as easy as pie!
Couple that together with Pampered Chef's recipe for Apple Crisp topping that is a 9 oz. Jiffy yellow cake mix, 1 stick melted unsalted butter, 2 Tbsp cinnamon, 4 Tbsp granulated or brown sugar and nuts.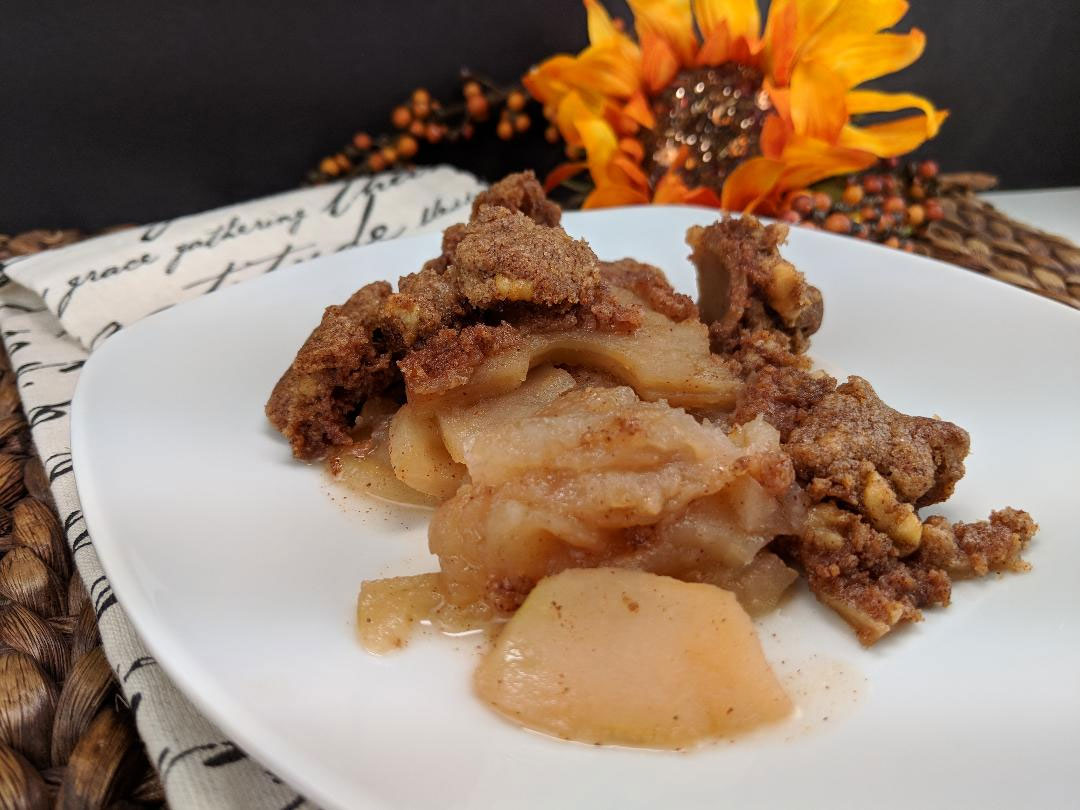 Ingredients
4-5 apples, cored, sliced, peeled (any kind)
1 - 9 oz. Jiffy yellow cake mix
4 Tbsp brown sugar or granulated sugar
2 Tbsp ground cinnamon
1 stick (8 Tbsp) unsalted butter, melted
1/2 c. walnuts, chopped
brown sugar for sprinkling
ground cinnamon for sprinkling
Instructions
1
Preheat oven to 350 degrees F.
2
Peel, core and slice the apples.
3
In a square baking dish, place half of the apples. Sprinkle with a little brown sugar and cinnamon. Add the rest of the apples.
4
In a separate bowl, mix cake mix, sugar, butter, cinnamon and nuts.
5
Top apples with topping mixture.
6
Bake on 350 degrees F for approx. 40 minutes, or until apples are tender.