These Maple Walnut Muffins are super delicious! Perfect balance of "maple" flavor. Perfect "muffin" consistency!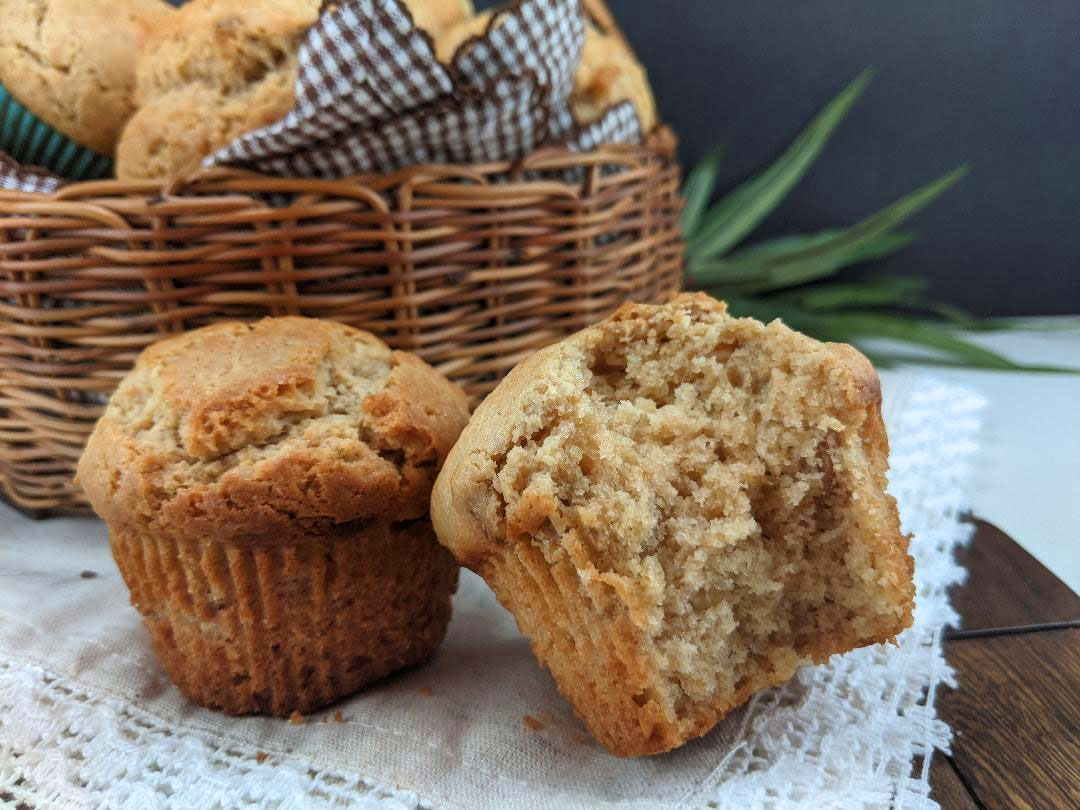 I saw this recipe recently and knew I just had to make it!

The consistency is just like a bakery style muffin. Not too dense, not too light.

These are perfect for a quick breakfast or people on the go. The muffin doesn't break up when you bite into it, so you don't have to worry about crumbs all over the seat of your car.

It is super easy to make. The recipe takes 1-1/2 cups of real maple syrup so make sure you have enough on hand. You just mix the dry ingredients, mix the wet ingredients and toast a little walnuts while you mixing the ingredients for the muffins.

You can even toast a little extra walnuts to sprinkle on the tops of the muffins before baking.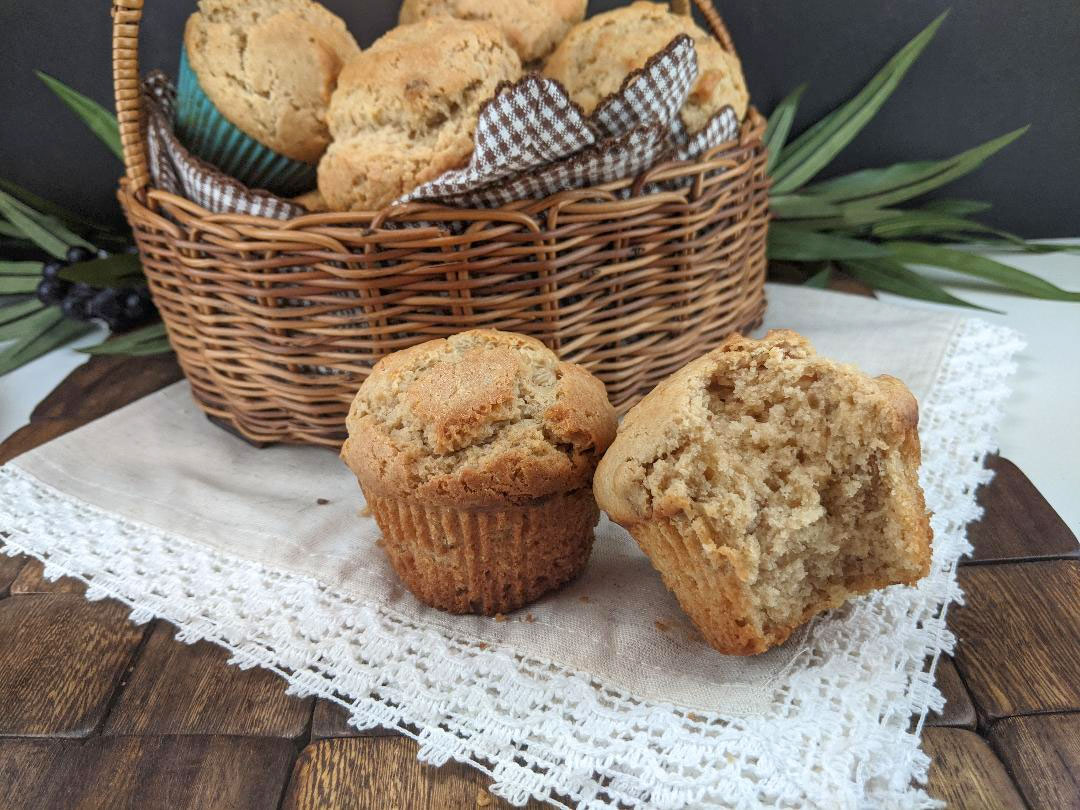 I have to say. These are the only muffins I am actually eating days after baking. Every other muffins I have made are too dry and uninteresting to eat days later. I am obsessed with these muffins. Pop them in the microwave for 20 seconds and you have a warm, delicious and moist muffin days later!
Print
Maple Walnut Muffins
---
Description
These are authentic bakery style muffins. Loads of flavor and perfect consistency. Great for breakfast on the go.
---
2–1/4 cups all purpose flour
3/4 cups whole wheat flour
1 Tbsp baking powder
1/4 tsp salt
12 Tbsp salted butter, melted
1/2 cup milk
1-1/2 cups pure maple syrup
1/4 tsp maple extract
1 large egg
1 large egg yolk
1/2 cup chopped walnuts, toasted

---
Instructions
Preheat oven to 350F.
Place walnuts on a baking sheet. Toast in a preheated oven for 5-8 minutes until fragrant. Make sure not to burn. Remove from oven and cool.
Raise oven temperature to 400F. Spray a 12 cup muffin pan with cooking spray or line with paper cups sprayed with cooking spray.
In a large bowl, whisk together the all purpose flour, whole wheat flour, baking powder and salt. Set aside.
In a medium bowl, add the melted butter. Add the cold milk, maple syrup, maple extract, the whole egg and the egg yolk. Whisk to combine. The mixture may be lumpy.
Add the wet mixture to the dry mixture and stir with a spoon just until the flour is incorporated. Add the toasted walnuts and stir just to combine.
Using a 2 1/2-inch diameter scoop or a large spoon, divide the batter between the 12 muffin cups. Sprinkle the tops with additional walnuts if desired.
Bake muffins at 400 degrees F for 10 minutes, then reduce the oven temperature to 375 degrees F and bake an additional 12-14 minutes, or until a skewer inserted into the center of the muffins comes out clean.