Everyone's always looking for ingenious ways to make food for Superbowl Sunday that go with the football theme. These Black Moons are the same delicious Black Moons I always make only renamed Superbowl Football Black Moons in honor of Superbowl Sunday.

They are super easy to make, but take a little extra time shaping into a football shape. Normally I use a spring loaded scoop to drop batter onto coolie sheet. To make these football shape, you have to use the tip of a knife and draw out to a point on each end, to form the shape of a football.  This forming tends to flatten down the batter some, but they come out a super football shape. These are a hit no matter what shape you make. And your Superbowl guests will love you for it!
GO PATS!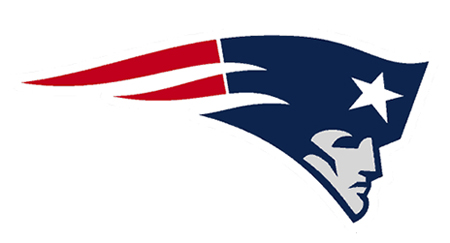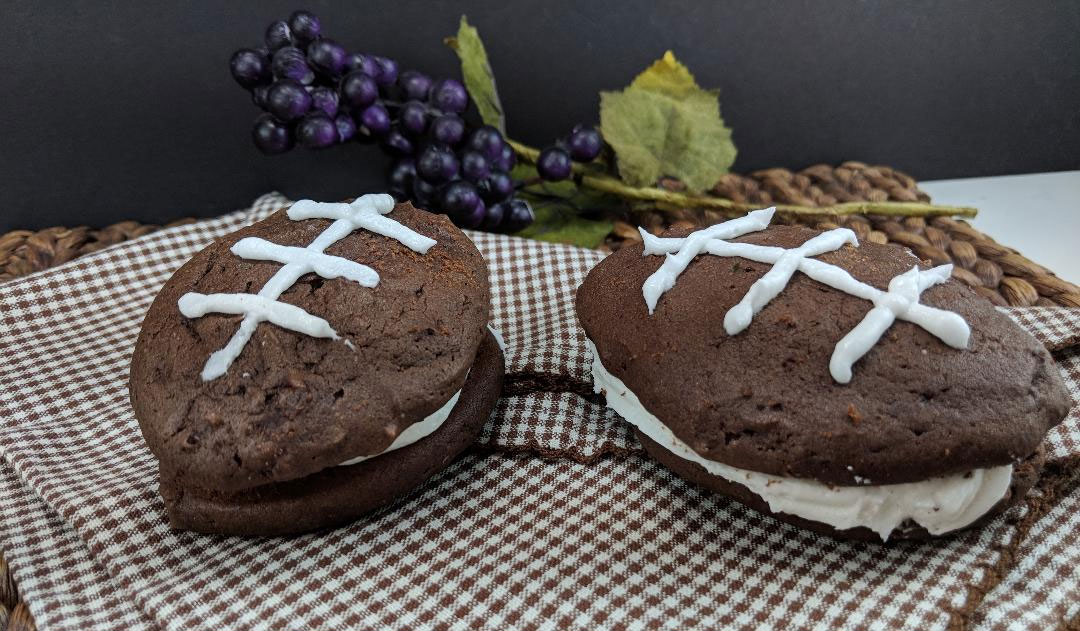 Ingredients
Cake:
2 c. flour
½ tsp. salt
½ tsp. baking powder
1-½ tsp. baking soda
½ c. Crisco shortening
1 c. sugar
1 egg
1 c. milk
1 tsp. vanilla
½ c. cocoa
Filling:
3/4 c. Crisco shortening
1/2 c. marshmallow fluff
1 c. confectioners sugar
1/2 tsp. vanilla
pinch salt
2 large egg whites (or 1 jumbo)
Instructions
1
For the cakes, make sure your oven rack is one up from the bottom of the oven. Preheat oven to 425 degrees F.
2
Sift flour, salt, baking powder & soda together and set aside.
3
Using an electric mixer, blend shortening and sugar until blended. Add egg. Beat in milk and vanilla.
4
Turn mixer to low speed and add sifted flour mixture. Add cocoa and mix completely.
5
Drop by tablespoonfuls onto ungreased cookie sheet, and bake for 6-7 minutes. Cool completely on cookie rack. Fill with cream.
6
Note: Keep a watch of these as they can burn easily on the bottom. Unfortunately its hard to tell if they are getting brown.
8
Beat shortening and marshmallow fluff together.
9
Slowly, add confectioners sugar and blend well.
10
Then add vanilla, salt and egg whites.
11
Blend thoroughly, and fill each cake half when cooled. Top with other half.
12
Refrigerate if not using right away.