If you love Piccata half as much as I do, you're going to love these Chicken Meatballs with Lemon Piccata Sauce. They're super easy to make, and taste just like the Piccata made with chicken breasts.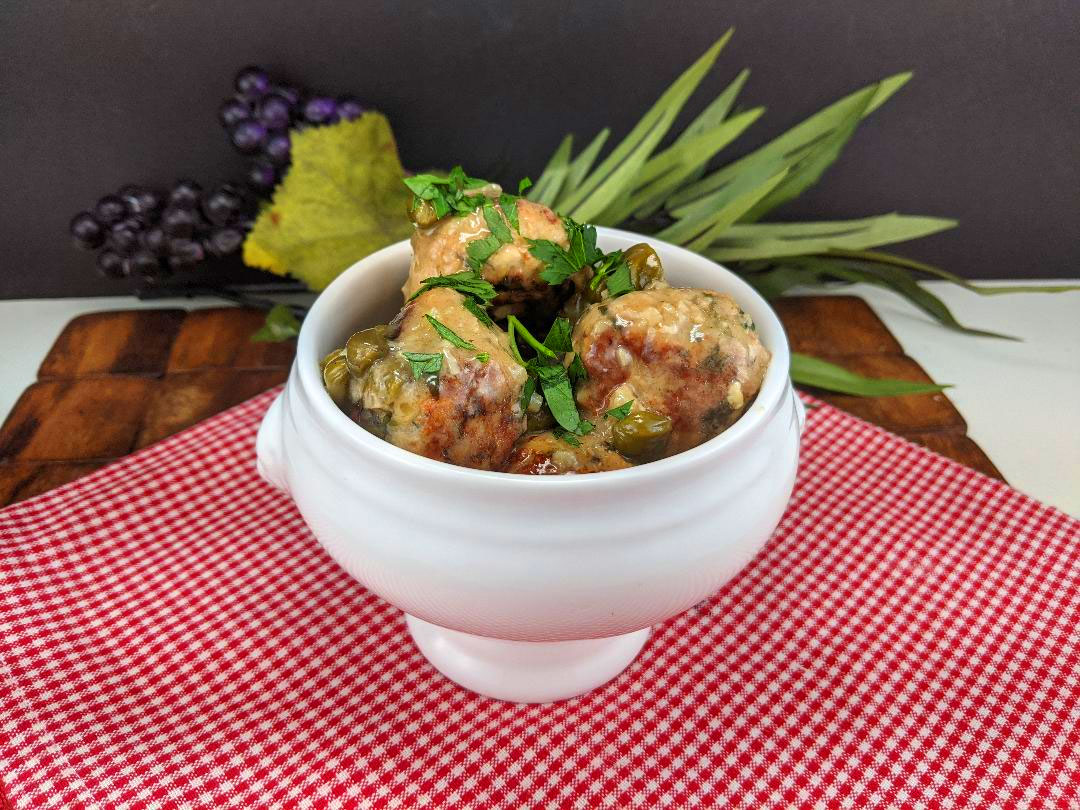 These meatballs are super easy to make. Mix the ingredients, roll into meatballs and saute for 4 to 5 minutes. 

Prepare the sauce ingredients and place the cooked meatballs into the sauce to continue cooking for 5 to 7 minutes.

Make meatballs smaller for an appetizer, or larger for a main dish with pasta. 

If you are a lemon lover like me, you have to try this recipe!


Print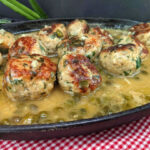 Chicken Meatballs with Lemon Piccata Sauce
---
Meatball Mixture:
1/4 cup grated Parmesan
4 cloves minced garlic
1 tablespoon lemon zest
3/4 cup breadcrumbs
1 large egg
1/3 cup chopped parsley plus a little more for garnish
1-1/4 pounds ground chicken
1 teaspoon salt
1/2 teaspoon pepper
Sauce Mixture:
4 tablespoons cold butter
3 cloves garlic, minced
1 tablespoon all-purpose flour
1-1/2 cups low sodium chicken broth
1/4 cup capers
2 tsp caper brine
1/4 cup fresh lemon juice
---
Instructions
In a medium bowl, mix together all the ingredients except the ground chicken. When combined, add the ground chicken and mix until combined. Do not overmix. Roll into meatballs.
Heat a large skillet over medium-high heat. Add a little oil. Add the meatballs to the skillet. Saute the meatballs 4-5 minutes, turning to brown all sides. Remove meatballs to a plate.
Add 1 tablespoon of butter to the skillet along with the garlic and cook for 30 seconds or until fragrant (do not brown the garlic). Add the flour and whisk. Once the flour cooks for 30 seconds, add chicken broth and whisk in. Add the lemon juice, caper brine and capers, allow the sauce to simmer. Then add the meatballs into the sauce and reduce heat to medium and let the sauce thicken and meatballs cook for approximately 5-7 minutes. Lower the heat to low, add the remaining 3 tablespoons of butter. Sprinkle with chopped fresh parsley.
Notes
A small spring style ice cream can be used to help form meatballs.