I love St Patrick's Day! A my love for delicious Irish Soda bread only makes it that much sweeter! This is the easiest bread to make! No rising, no lengthy kneading. Just mix together, form into a round loaf and bake!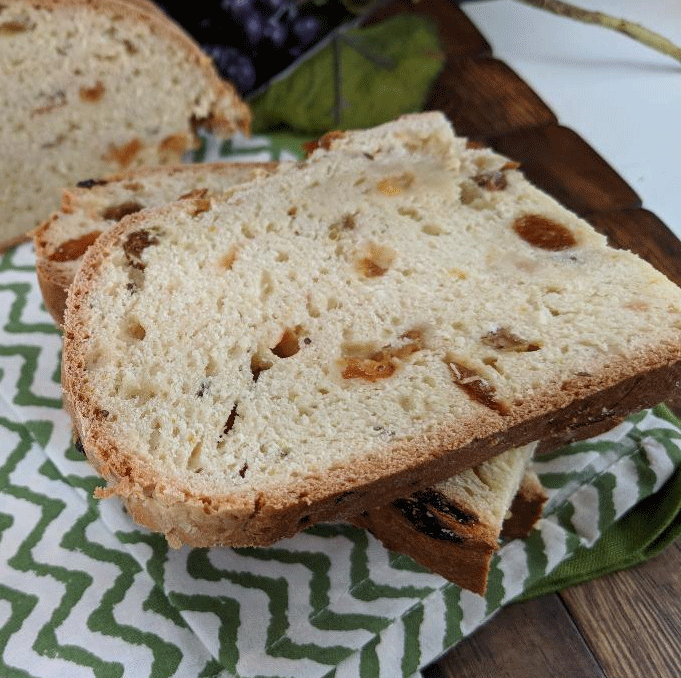 I saw this great recipe from Ina Garten, and thought I would give it a try. Irish Soda bread is extremely easy to make. Unlike most breads, you don't have the lengthy process of letting it rise before baking. Just mix it, form into a round loaf, and bake. Ina's did not have Caraway seeds in it, so I added a teaspoon of them into the ingredients. I also used golden and dark raisins, but you can use currants, all dark or all golden raisins.
This bread bakes up to a golden brown crust, just as promised in 45-55 minutes, or 180 degrees F. on an instant read thermometer. It smells delicious.
St. Patrick's Day just isn't St. Patrick's Day without it!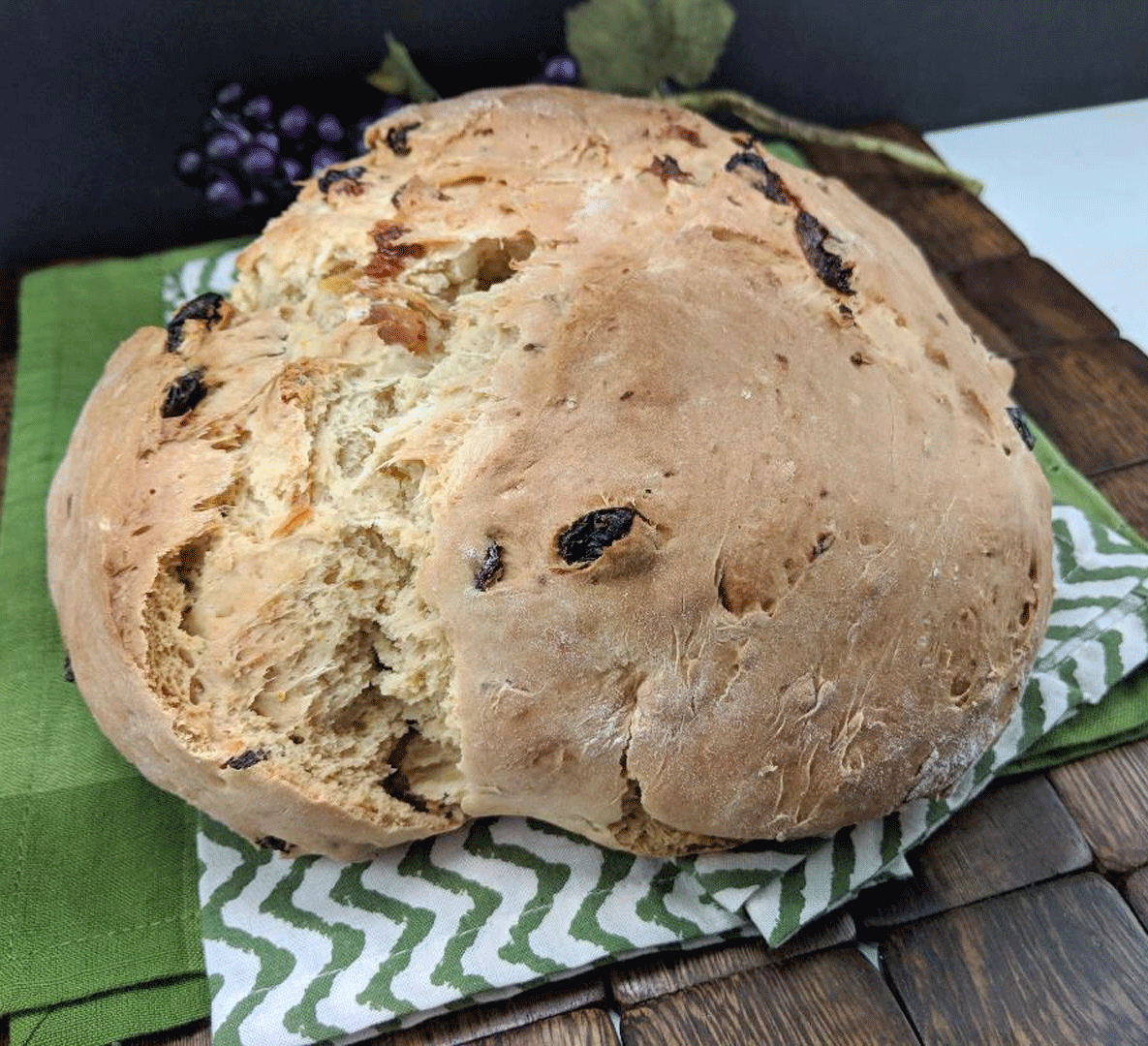 Make sure you make some traditional Irish Soda bread this St. Patrick's Day, or for that matter, any time of the year.
Ingredients
4 c. all-purpose flour, plus 1 Tbsp extra for raisins
4 Tbsp sugar
1 tsp.baking soda
1-1/2 tsp. kosher salt
4 Tbsp (1/2 stick) cold unsalted butter, cut into 1/2-inch dice
1-3/4 c. cold buttermilk, shaken
1 extra-large egg, lightly beaten
1 tsp grated orange zest
1/2 c. golden raisins
1/2 c. dark raisins
1 tsp. Caraway seed
Instructions
1
Preheat the oven to 375 degrees F. Line a sheet pan with parchment paper or Silpat.
2
Combine the flour, sugar, baking soda, and salt in the bowl of an electric mixer fitted with the paddle attachment. Add the butter and mix on low speed until the butter is mixed into the flour.
3
With a fork, lightly beat the buttermilk, egg, and orange zest together in a measuring cup. With the mixer on low speed, slowly add the buttermilk mixture to the flour mixture. Combine the raisins with 1 tablespoon of flour and mix into the dough. It will be very wet.
4
Dump the dough onto a well-floured board and knead it a few times into a round loaf. Place the loaf on the prepared sheet pan and lightly cut an X into the top of the bread with a serrated knife. Bake for 45 to 55 minutes, or until a cake tester comes out clean. When you tap the loaf, it will have a hollow sound.
5
Cool on a baking rack. Serve warm or at room temperature.