I'm a bit of fanatic over Blueberry Muffins. I guess you can tell by the many Blueberry Muffin recipes listed here on my blog. I bought this Model Bakery cookbook sometime ago, and have never tried any of the recipes. I noticed there was a recipe for Model Bakery Blueberry Muffins,so couldn't pass up the chance to try them out. It's the first snowstorm of the season today, so thought I would make…you guessed it, Blueberry muffins! The dough in their version is very light, and looks like cake batter from a box cake mix. I hope that means they are cake like, because that's how I love them.


I keep hearing about Model Bakery. It is located in Napa Valley.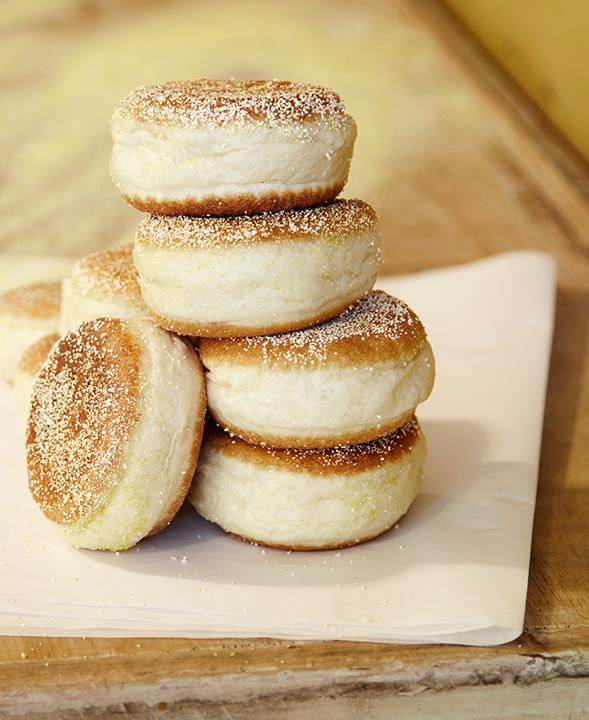 They offer English Muffins warm off the griddle. Those are going to be my net recipe to try. Even Oprah orders these English Muffins. They also offer fruit tarts, beautifully crafted breads, and even Chicken dinners fresh out of the brick oven! They have a solid 4 stars on Yelp, and nearing 1000 reviews, so I'd say most that visit love the place. It was started by Karen Mitchell, and when her daughter was grown, and out of school, decided to join her, and expand the business. One of those stories you see in a movie on the Hallmark Channel!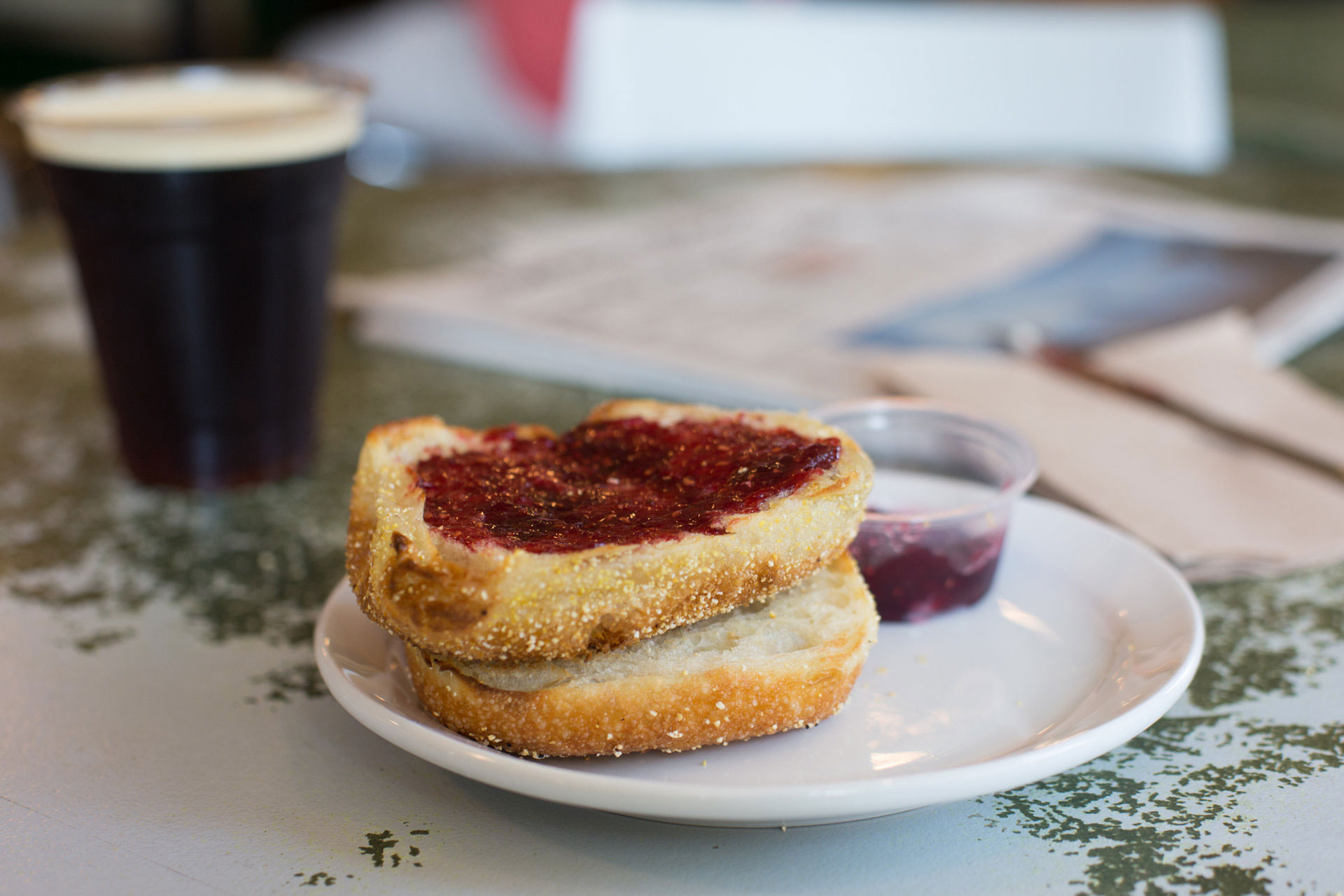 Back to these delicious muffins…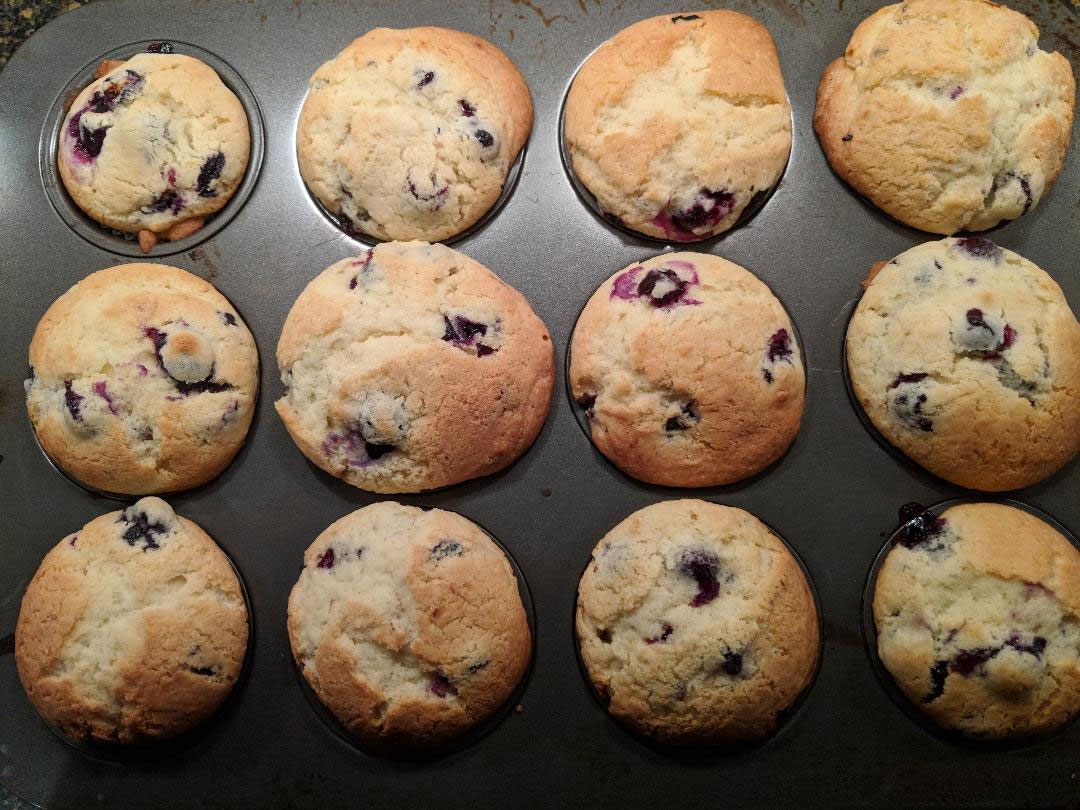 The only thing I changed in the Blueberry Muffin recipe is, I added some finely grated lemon zest from one lemon. I love the hint of lemon flavor in Blueberry Muffins. Also they add batter to the muffin cup, then add some blueberries, add some more batter, then add some blueberries to the top. I just added the blueberries to the batter.
This recipe is super easy to make. Anyone can do  it. I used the big Organic Blueberries I just purchased last week at Costco.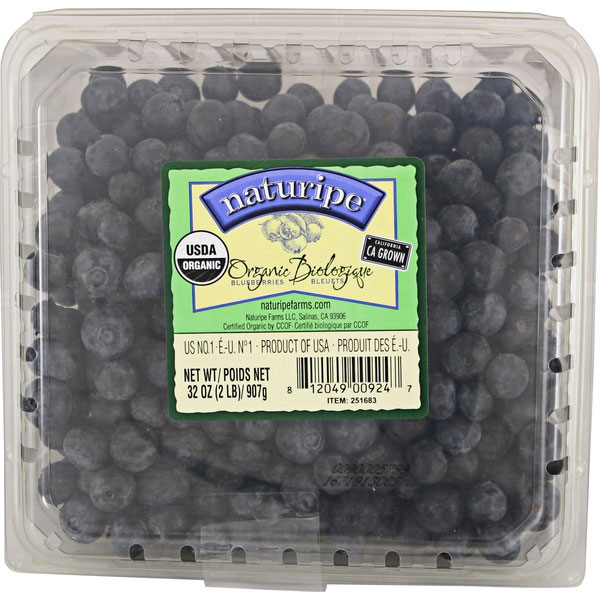 After baking for 30 minutes,I opened the oven door and got a delicious waft of freshly baked muffins with a hint of lemon. I can almost guarantee these muffins are going to be super delicious just based on the smell!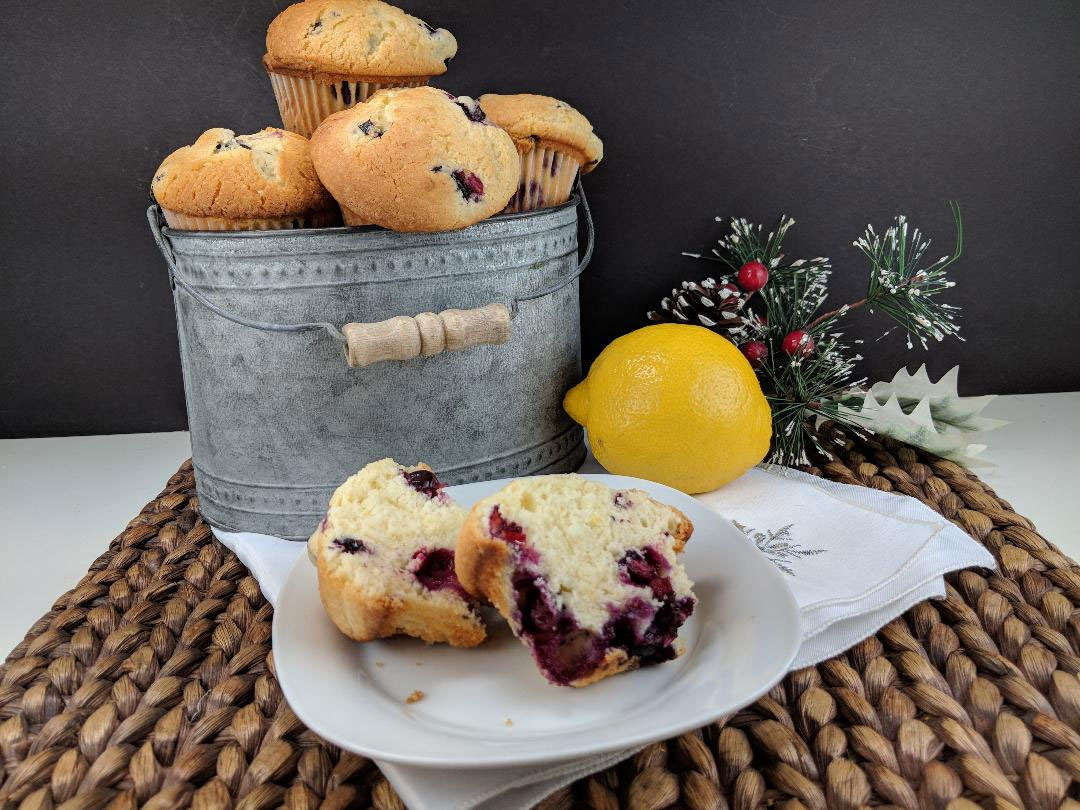 The first bite was over the top! The cake like texture, the tartness of the bursting blueberries and the lemony taste! The sweetness of the muffin cake, versus the tartness of the blueberries. The beating of the batter with a mixer is what tells you a muffin is going to be cake like. The perfect balance. Delicious! If your a lemon lover as I am, you will love these muffins!
Print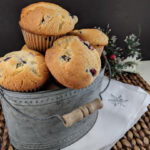 Model Bakery Blueberry Muffins
---
Description
These muffins are wonderfully cake like. Are bursting with tart blueberries together with the sweet muffin and hint of lemon are perfect for any time of the day.
---
2–1/2 cups unbleached flour (can substitute all purpose)
2 teaspoons of baking powder
3/4 tsp fine sea salt
1 cup plus 3 tablespoons of sugar
5 tablespoons of unsalted butter at room temperature
1/4 cup of vegetable oil
Zest of one lemon
2 large eggs at room temperature
1–1/2 teaspoons of pure vanilla extract
1/2 cup buttermilk
1 to 1-1/4 cups fresh or frozen blueberries
---
Instructions
Position the rack in the center of the oven and preheat to 375 degrees. Line twelve standard muffin cups with paper liners.
Sift the flour, baking powder and salt together in a medium bowl. Set aside.
Beat the sugar and butter together in a medium bowl with a hand-held or stand electric mixer set on high speed until sandy and light in color, about 2 minutes.
Gradually beat in the vegetable oil and zest, scraping bowl the sides of the bowl with a rubber spatula.
One at a time, beat in the eggs, followed by vanilla. Reduce the mixer speed to low, add the flour mixture in thirds, alternating them with alternating them with two equal additions of the buttermilk and mixing until just combined after each addition.
Using a number 16-food-portion scoop with about a 1/4 cup capacity, transfer the half of the batter to the lined muffin cups, filling each cup only half full. Place 3-4 blueberries into each muffin cup. Divide the remaining batter among the cups, and top each one with 3 or 4 more blueberries.
Bake until the muffins are golden brown and the tops spring back when pressed lightly with a finger, 25-30 minutes. Let cool in the pan, transfer to a wire cooling rack, and let cool. The muffins can be stored in an airtight container at room temperature for up to 1 day.