Hubby loves Chicken Cutlets with super crispy coating. I usually pan sear the cutlets. Since we are all in the house with the COVID-19 outbreak, instead of going to a restaurant on the weekend, I have to keep coming up with different ideas for dinner. I thought I would try deep frying the cutlets.
I make the cutlets as I always do, butterfly the breast half, pound out to thin. Make sure your cutlets are really dry, otherwise the coating will fall off. It actually helps if you put the cutlets between paper towels and put in the fridge for about a half an hour before coating.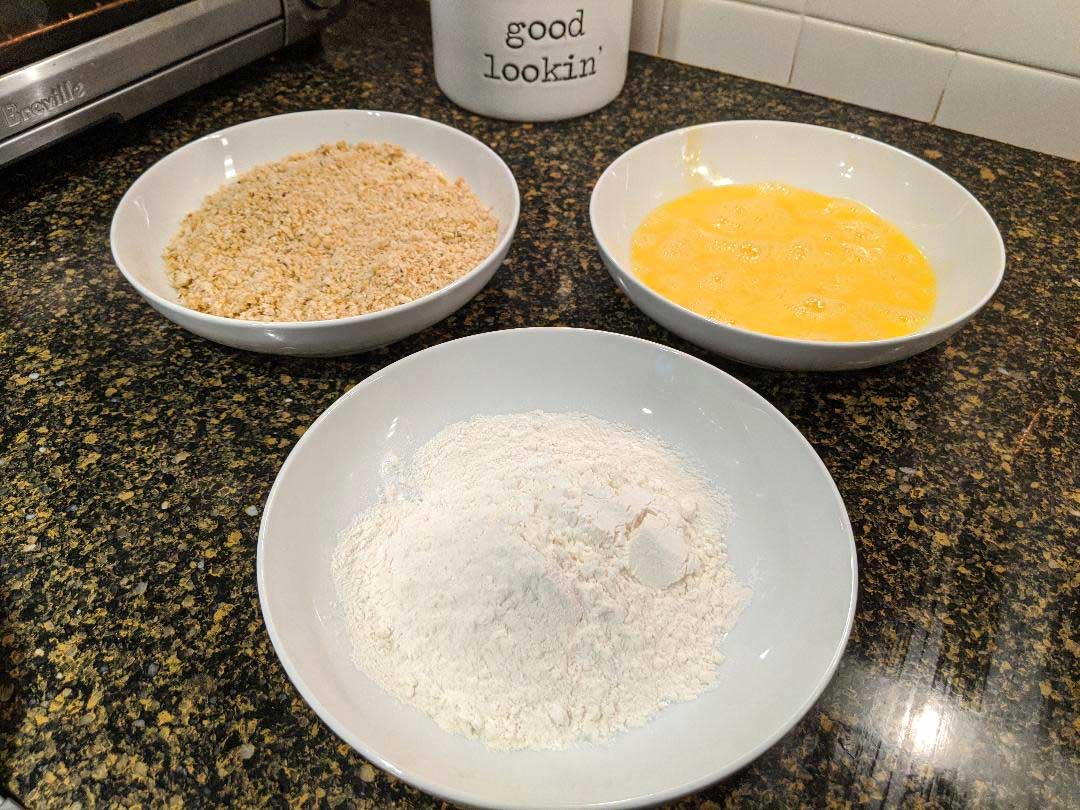 Then, coat in flour, then egg, then Panko crumbs. I let them sit a bit with the crumbs on, maybe 20 minutes.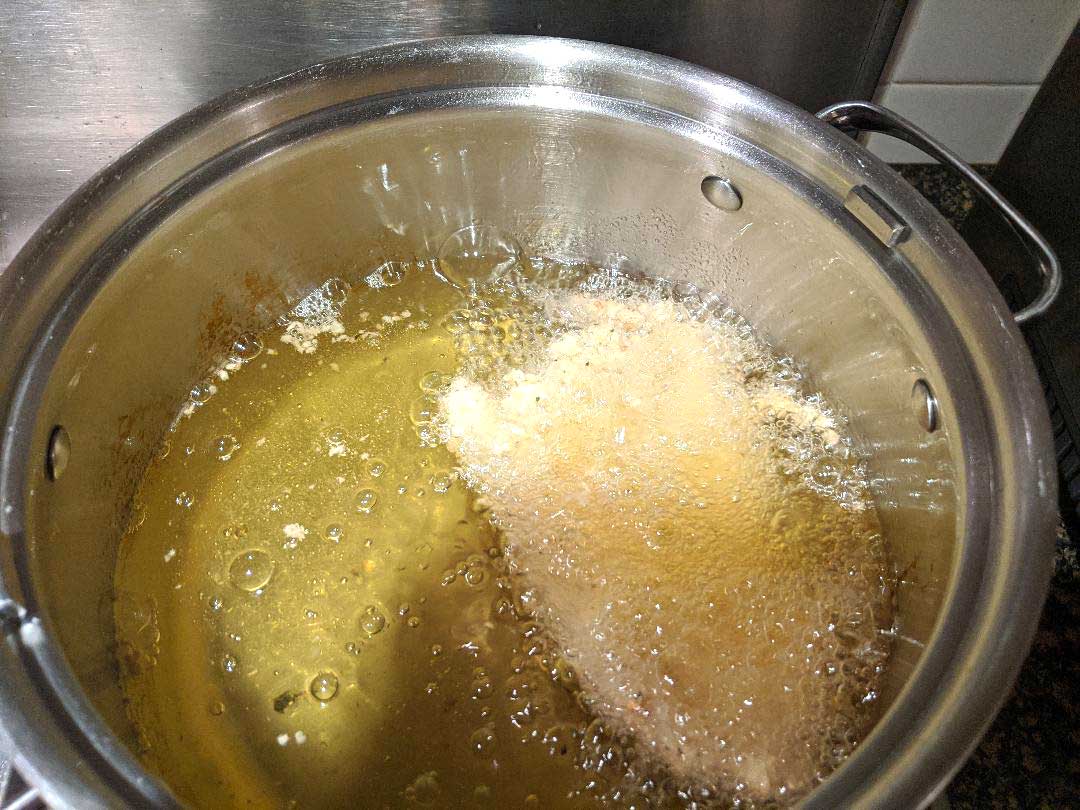 When the oil is about 350 degrees F, I put them one or two if you can fit in the oil, and cook until slightly golden. They cook in no time, so watch them.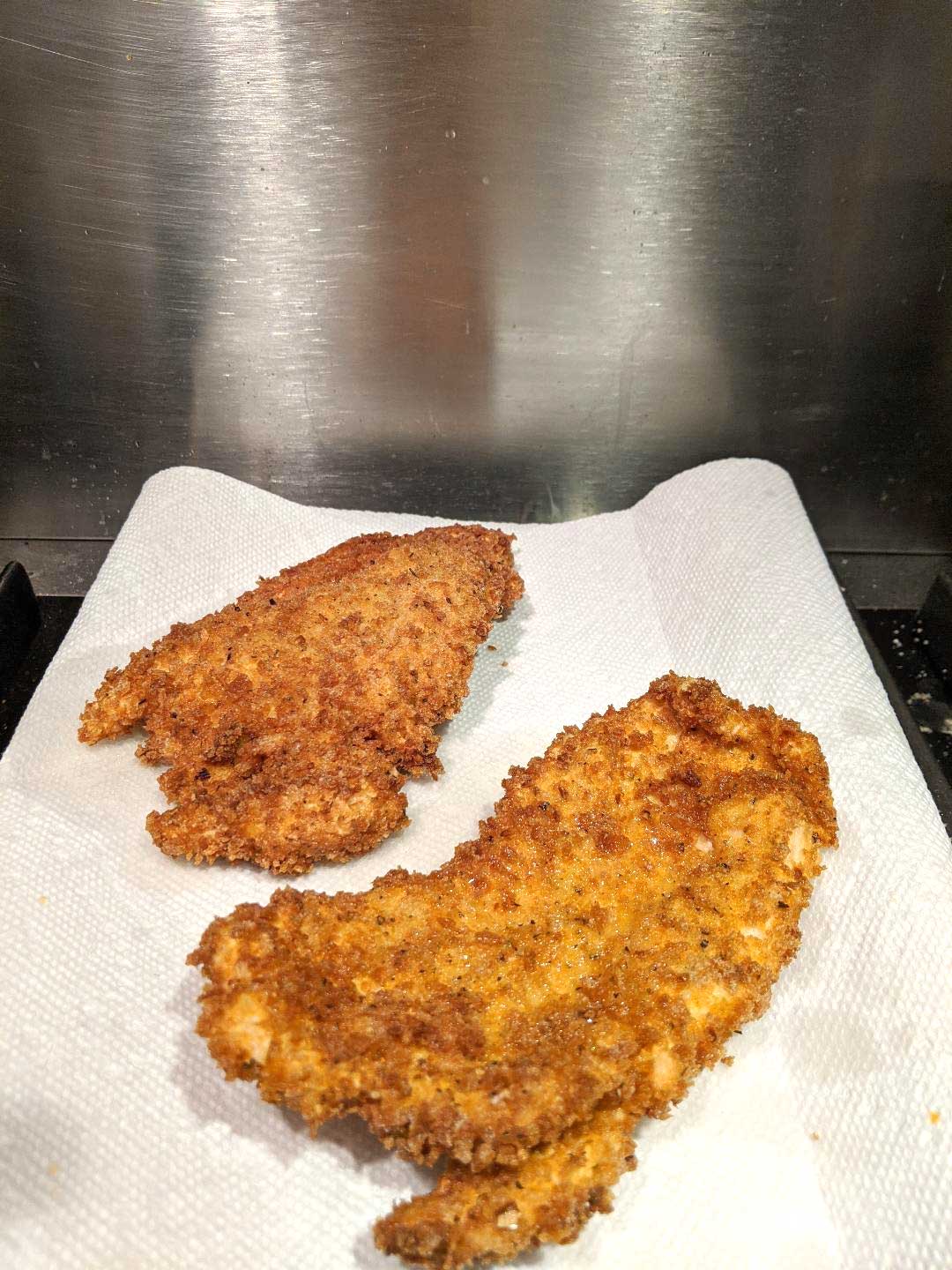 Drain on paper towels (that's if you can find any)!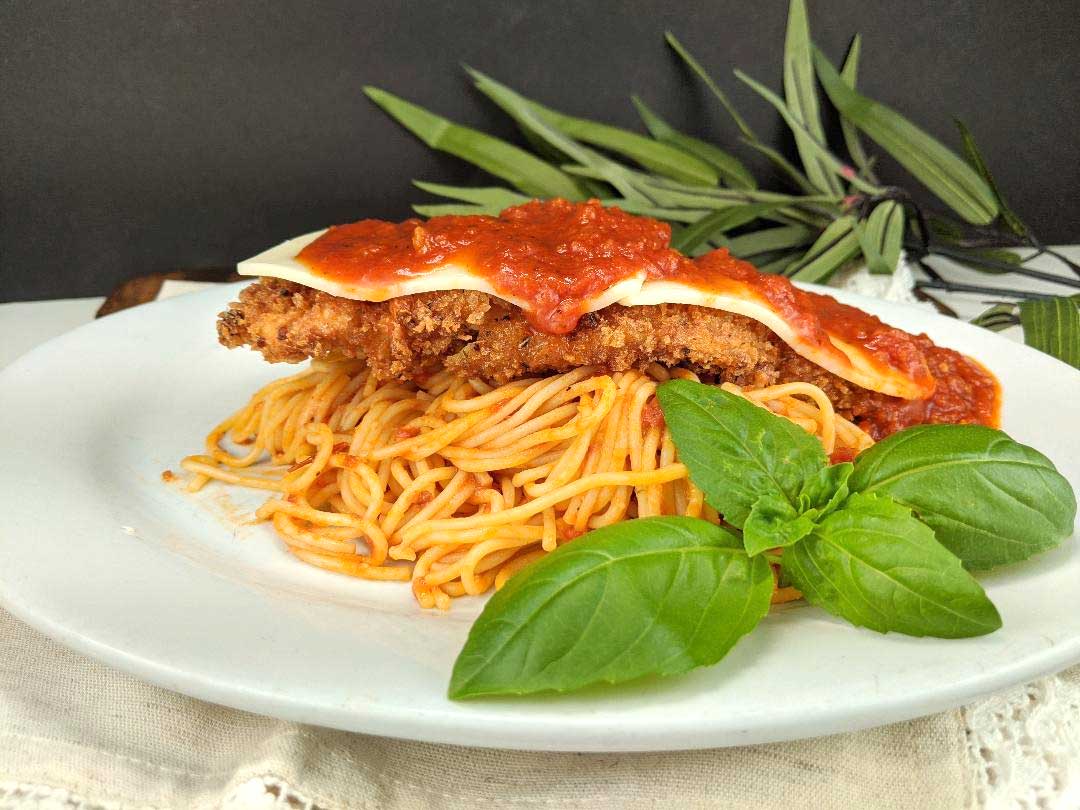 If you would like to make them Parmesan, put a couple sliced of mozzarella cheese on top of cutlets and put hot sauce on top. Or, if you like your cheese melted put in the oven to melt the cheese. Put sauce on at the last minute.
These crispy cutlets stay crispy cooking them this way! Very tender and crispy. A restaurant dinner right here at home! Delicious!
Ingredients
4 chicken breast halves, pounded thin
6 sliced Mozzarella cheese
1 cup flour
2 cups Panko bread crumbs
3 eggs, beaten
oil half way up a small dutch oven
Instructions
1
After pounding chicken breasts, put between paper towels and put in refrigerator for about 20 minutes.
2
Coat chicken cutlets first in flout, then coat both sides in egg, them coat both sides in bread crumbs. Place on a plate, cover and put in refrigerator for about 20 minutes.
3
Meanwhile, heat oil in dutch oven to about 350 degrees F.
4
Carefully place the cutlets 1 or 2 at a time into the oil. Cook until golden brown. Drain on paper towels.