Happy New Year! And might I say good riddance to 2020! It has not been a very good year for most of us. The Covid virus has upset our lives by storm! To add to that my Mom had a stroke, so 2020 is a year I'd like to forget.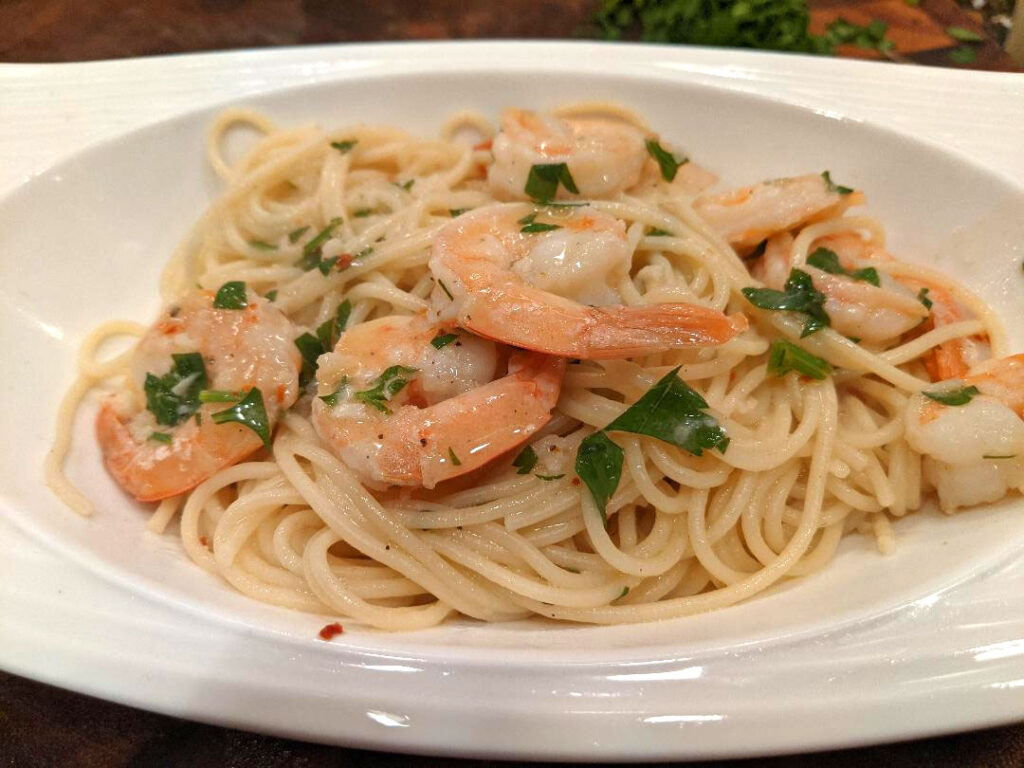 I haven't done a lot of cooking lately, but was craving a scampi, so decided I would make a Shrimp Scampi. Scampi is so easy to make, and you can replace chicken or veggies for the shrimp. You still get the same buttery, garlicky goodness no matter what you use.


I got inspiration for this recipe from Cafe Delites blog. I bookmarked a while ago and are now just getting around to making it.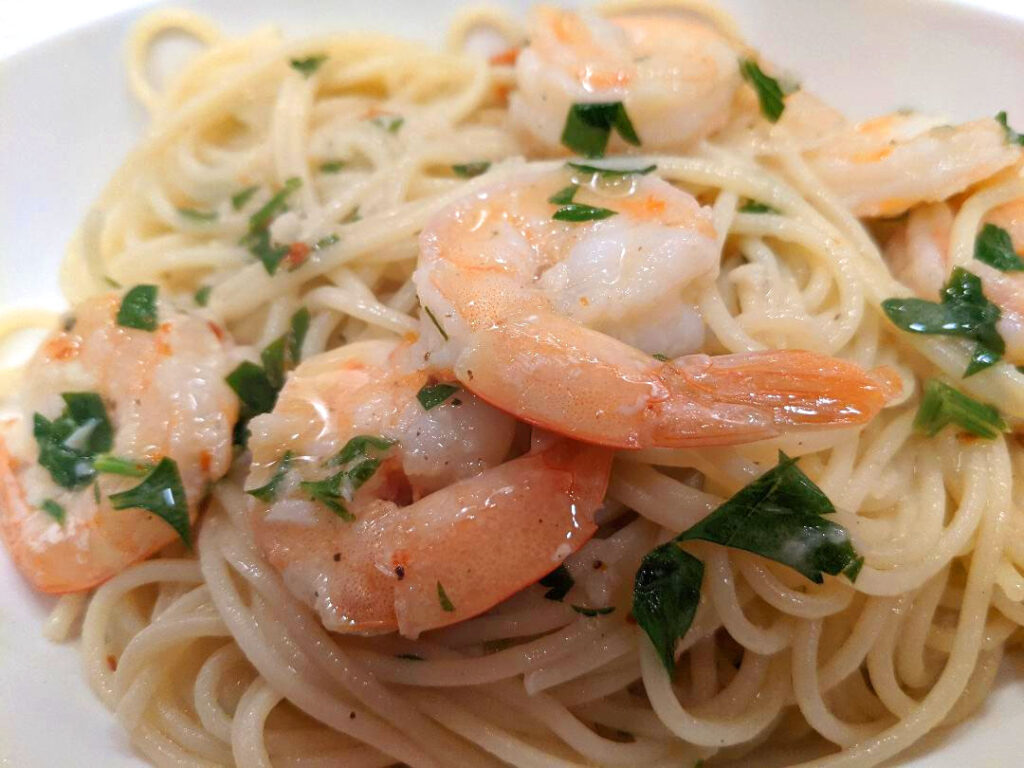 This recipe is super delicious. I used thin spaghetti as the pasta, but anything can be used. The original recipe calls for 1/2 tsp red pepper flakes. I originally used only a 1/4 teaspoon of red pepper flakes and have adjusted my recipe to 1/8 teaspoon. Depending on how hot you like things, you may want to start off with a small amount and then increase if you need to. A little goes a long way.