I don't know about anyone else, but in these uncertain times I am being drawn to carbs. Maybe its because we have to get creative and eat at home every day, but I keep eating carbs.
This Tortellini Salad makes a bunch, so even if its just for your family, you'll have loads for lunches or snacks.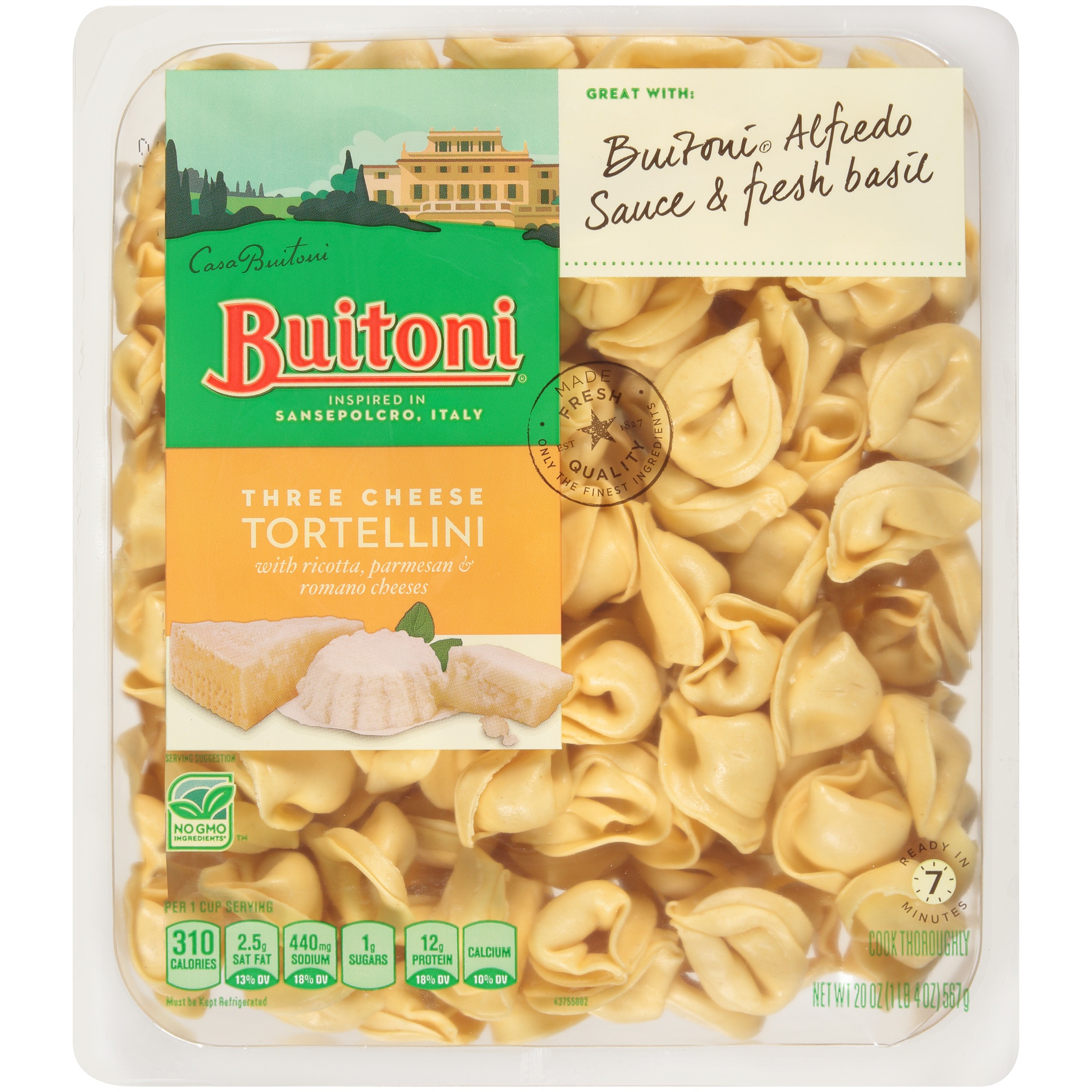 Its also great to bring to pot lucks, picnics or family get together's, if we ever get to enjoy them in the future!
This salad is full of flavor, veggies and goodness. It keeps in the fridge for days, so make extra.
It's also one of those recipes that I don't measure. So the amounts in this recipe certainly don't have to be exact. The ingredients can be changed to suit whatever you like. Whatever you put in, make sure you use lots of herbs (fresh if possible, or dried). If using tomatoes, only use whole cherry. Sliced tomatoes will get mushy for any leftovers.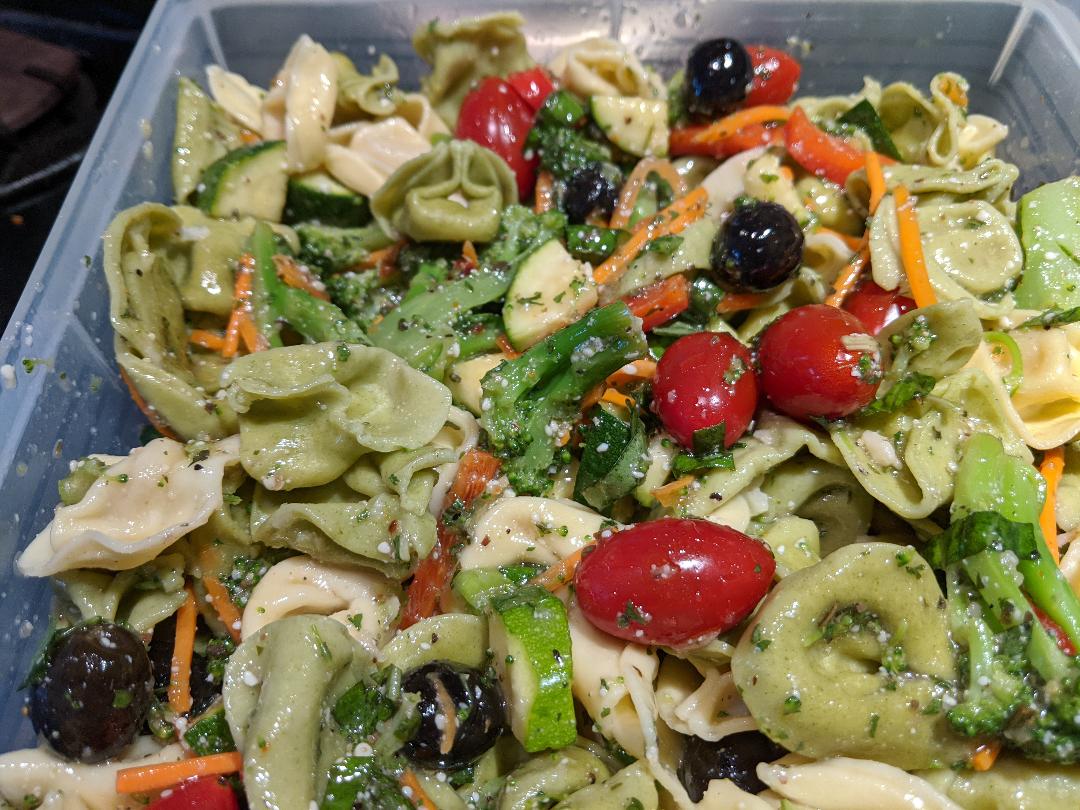 With this recipe though, the results you get, depend on the method you use to make it. After making the tortellini, make sure to drain into a colander, and put on a tray to completely cool and DRY OUT. This way the dressing and all of the great herbs in it will surely stick to the tortellini. I use this same method for pasta, and even potato salad. The dressing or mayo sticks much better to the pasta when it starts out dry. The key is to not leave out too long or your tortellini will be too hard. I would say 2 hours.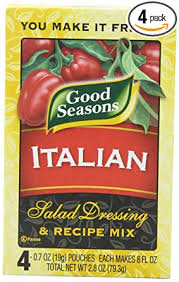 As the tortellini is cooking and cooling, prepare the vegetables and place in the Ziploc bag. Add the herbs and Good Seasons, and marinate in the fridge until you are ready to put the salad together. The dressing gives a head start to marinating the vegetables before you add them to the pasta.
No matter which way you slice it, this salad is a sure winner for any function!
Print