I have been making this hamburger stew ever since I was interested in cooking. That was many, many moons ago! I got this from my Mom who is a wonderful cook and a cook that can whip up anything from what she has on hand.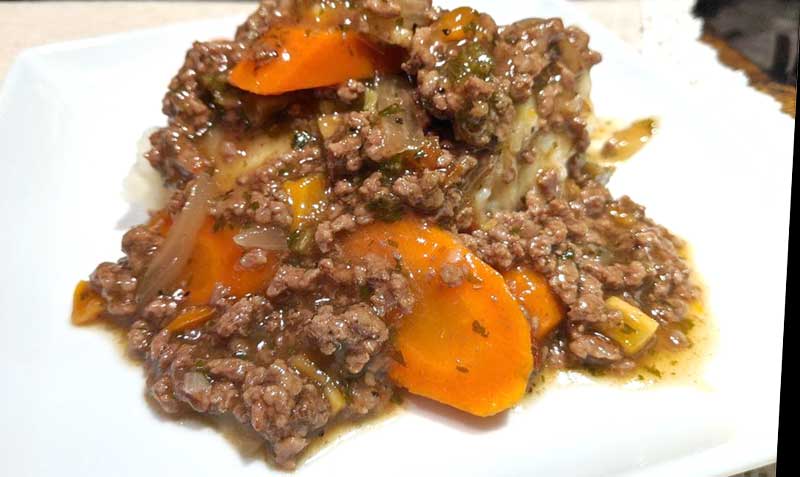 It is very easy to make. No recipe needed.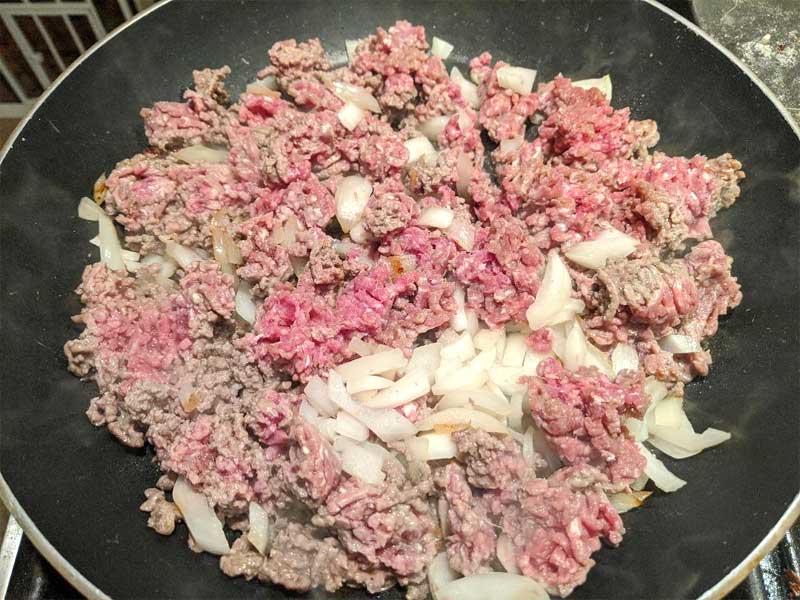 Brown about a pound of hamburger with a sliced onion.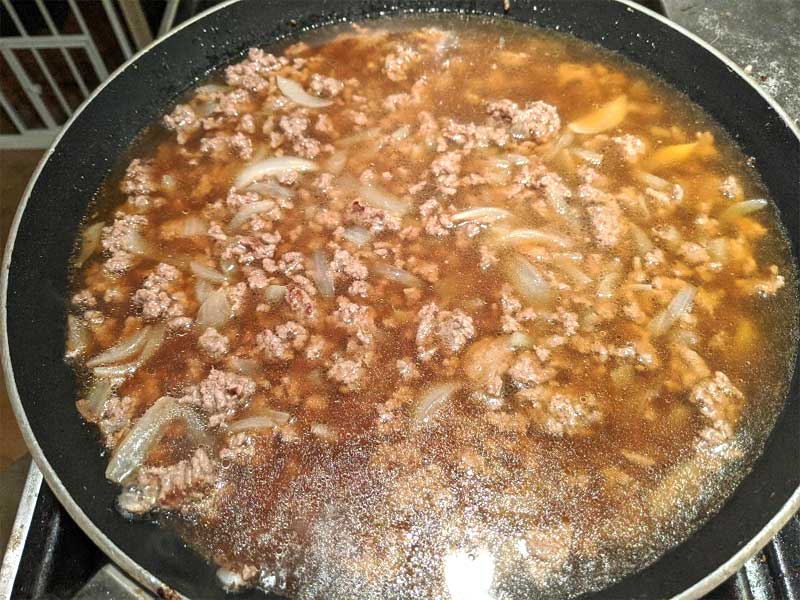 Pour in a couple of cans of beef broth.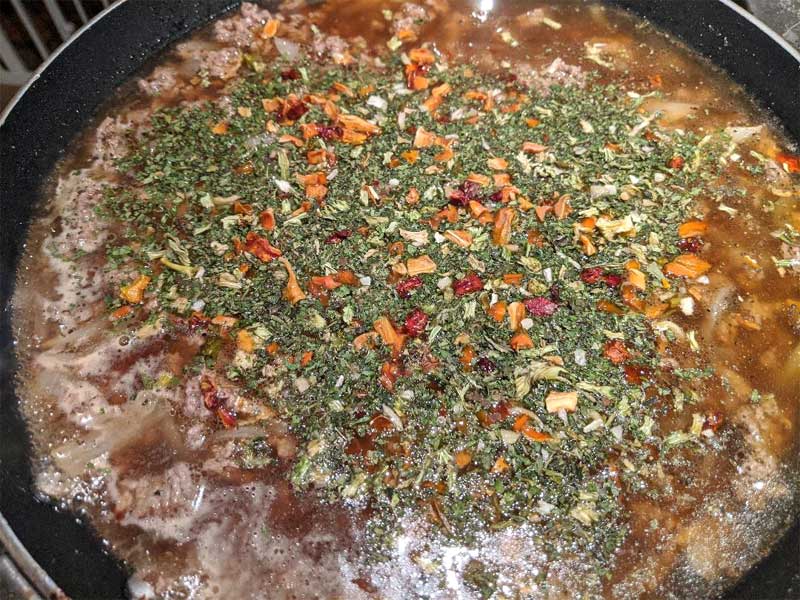 Add parsley, salt and pepper, celery flakes and dried veggies. Don't forget the herbs!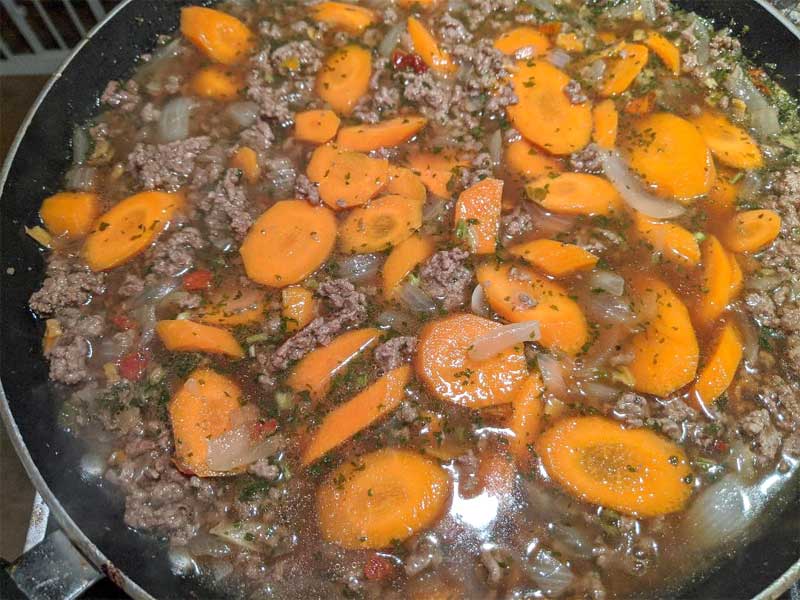 Add some freshly sliced carrots.
Mix and let cook until the carrots are cooked and tender.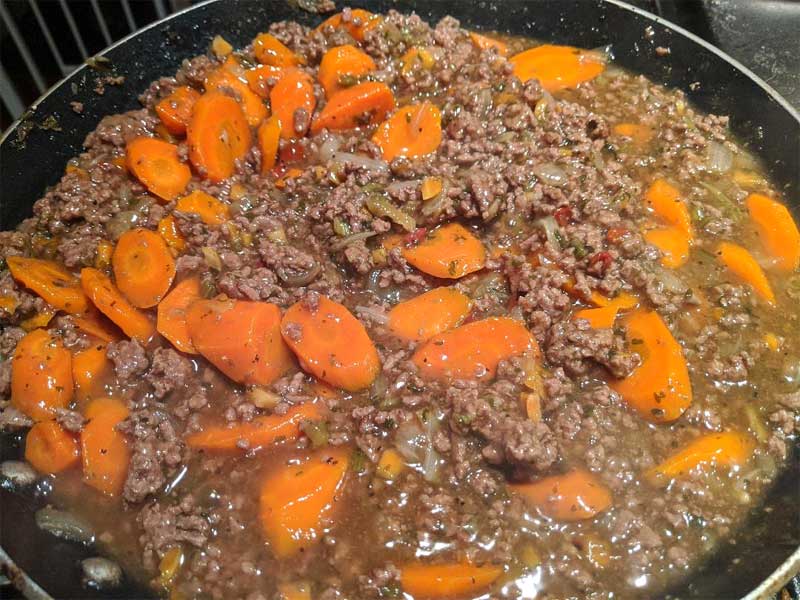 Add a couple teaspoons of cornstarch with a little water and stir. Add to the hamburger mixture, and stir until thickened. If you need a little more, add a little more. If its too thick add some water.
Serve over mashed potatoes.
If you'd rather potatoes in the stew, just dice some potatoes and throw in with carrots. You may need a little more beef broth though as the potatoes soak up a lot of the broth when cooking. You can also add any vegetable peas, turnip, etc.
Ingredients
1 lb. to1-1/2 lb. ground beef
1 large onion, chopped
3 large carrots, thinly sliced
2 (14 oz. cans) beef broth
1 Tbsp dried parsley
1 Tbsp dried celery flakes (optional)
salt & pepper
2 Tbsp cornstarch mixed with a little water
Instructions
1

In a large skillet, brown ground beef and onion on medium high.

2

Add sliced carrot and herbs.

4

Cover, and cook on medium low until carrots are cooked.

5

Add cornstarch mixture to thicken. If not thick enough, mix a little more cornstarch with water and add to desired thickness.

6

Serve over mashed potatoes, baked potatoes, rice, or egg noodles.



Print