Ok, sometimes you feel like home made Blueberry Muffins, but don't feel like dragging out all those ingredients for a made from scratch Blueberry Muffin. Hence, the great Baking Mix Blueberry Muffins!
It's Memorial Day, and I know we should be taking a day off from our usual routine, but it is such a beautiful morning I felt like Blueberry Muffins on the porch.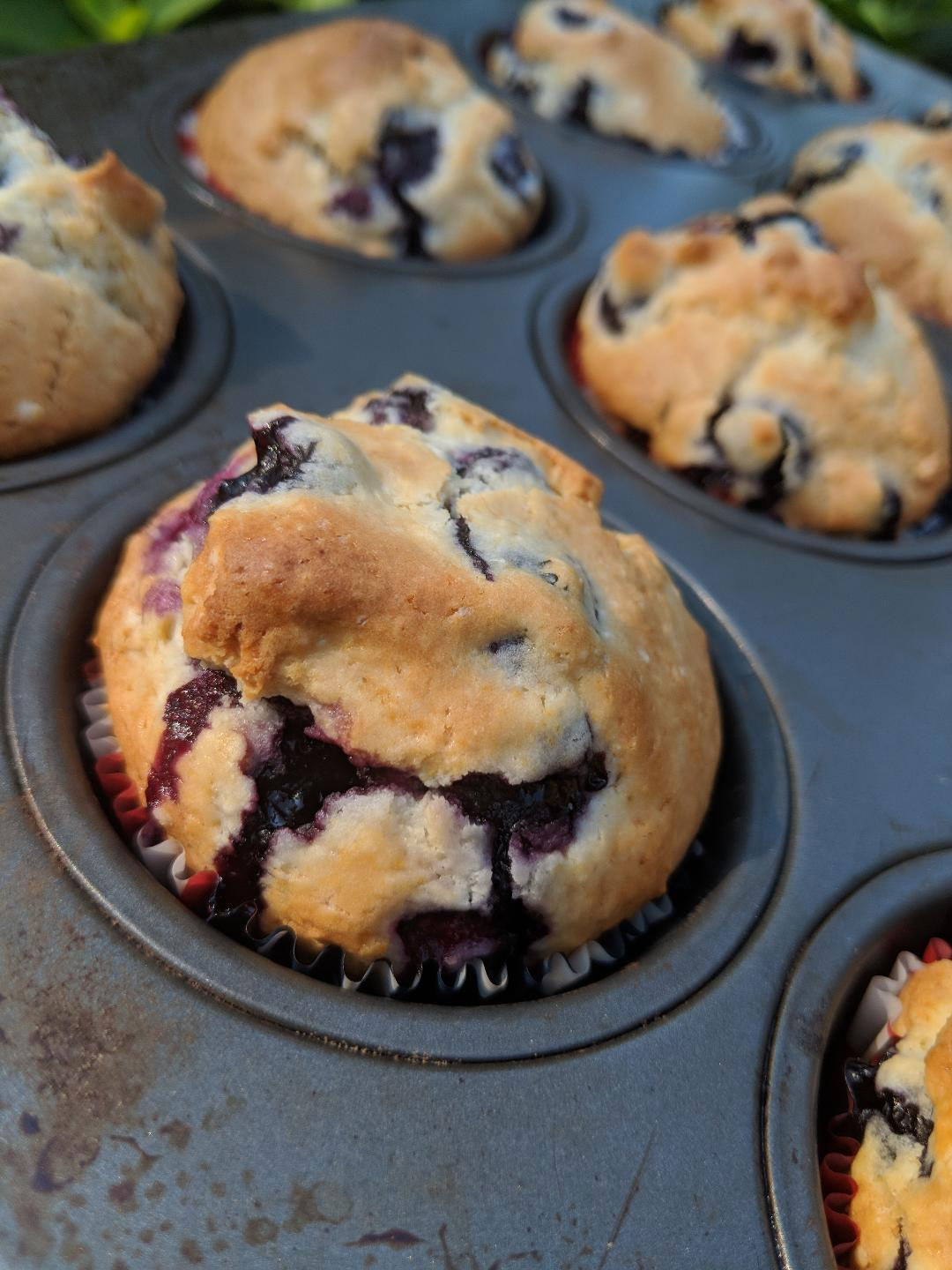 I made these for years, as they are quick and easy. They're just not as good the next day. I never had that worry because most of them were gone anyway.
I used to use Bisquick Baking Mix, but recently changed to Jiffy Baking Mix as I think they changed the Bisquick. The muffins just don't come out as well as they used to. Either mix you use, they certainly will be delicious.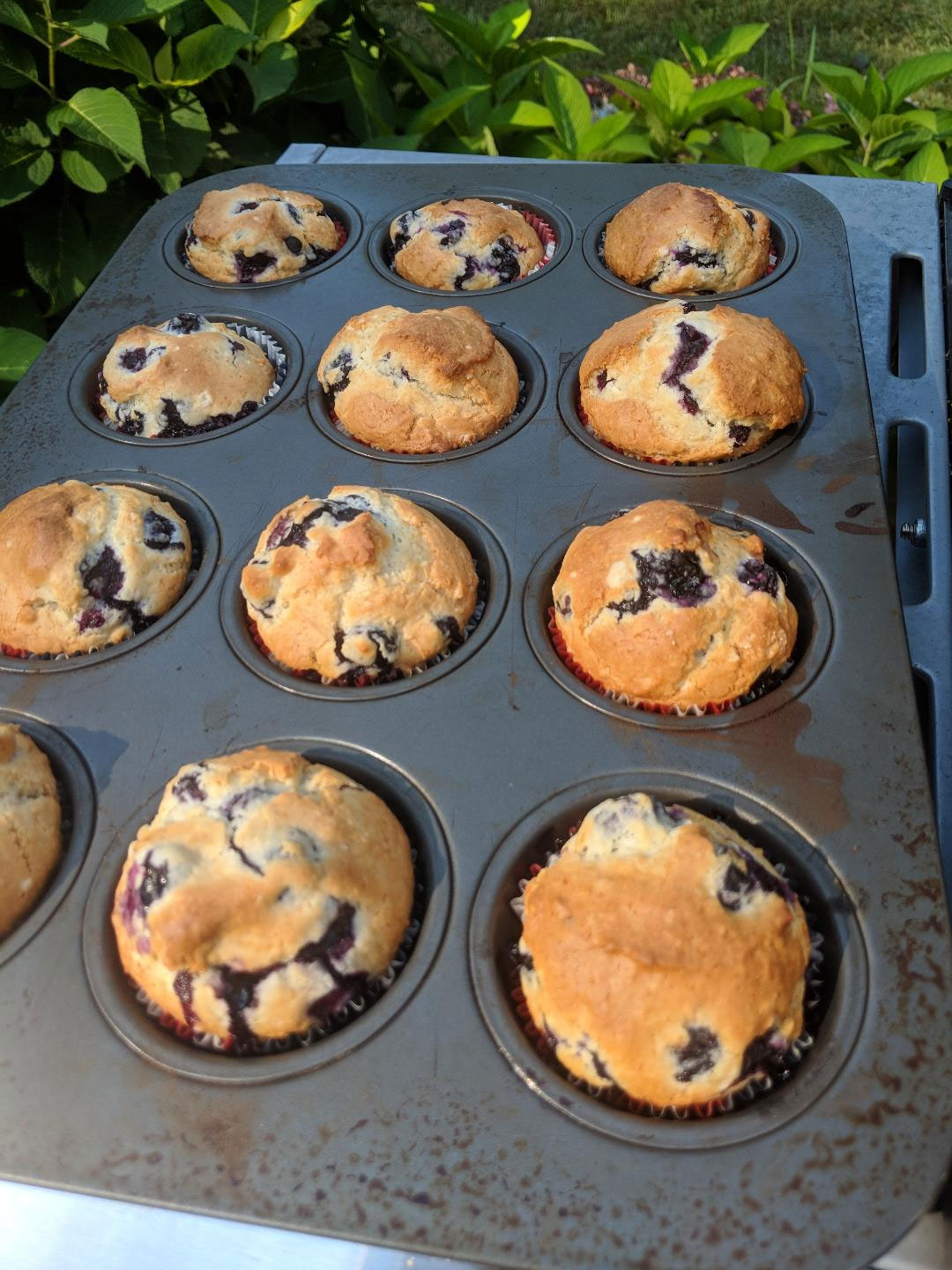 ANYONE can make these muffins! The only thing you need is Baking Mix, sugar, milk, oil and an egg. And most naturally… blueberries. However you can also use anything else you would like to make muffins out of.
Sometimes I use Wild Maine Blueberries, but this time I used the big blueberries I bought from Costco. I will say they sure were tart! There's no mistaking they were blueberries!
So now you can have homemade Blueberry Muffins in half the time…and mess!
Happy Memorial Day!
Ingredients
2 cups Baking Mix
2/3 cup milk
1/3 cup granulated sugar
2 Tbsp. Canola oil
1 egg
1-1/2 cups blueberries
Instructions
1
Lightly mix all ingredients except blueberries. Leave some lumps.
2
Add blueberries and fold in.
3
Scoop evenly into cupcake pan lines with cupcake papers.
4
Bake in a preheated 400 degree F oven, and bake for 20 minutes. Rotate pan halfway through baking.