There's nothing like tangy, sweet, juicy Cranberry sauce for the holidays and all year round.  How many times have you had chicken or turkey and wished you had some freshly made Cranberry sauce instead of the canned, jellied variety? This great cranberry sauce is the same I use in my Cranberry Trifle. I has a little fresh ginger in it which gives it a delicious flavor, and has the right amount of sugar.
Super easy to make. Put all the ingredients in a saucepan, cook for 8 to 10 minutes, and let cool. Use immediately, or freeze for future use.

How long does fresh cranberries and cranberry sauce last in the fridge and freezer? I've always wondered.
Fresh cranberries:
Refrigerator: 3 to 4 weeks
Freezer: 10 to 12 months
Fresh Cranberry sauce:
Refrigerator: 10 to 14 days
Freezer: use within 1 to 2 months
If you love fresh cranberry sauce all throughout the year, stock up on fresh cranberries October through December. If you can't find fresh, frozen Cranberries are always available year round.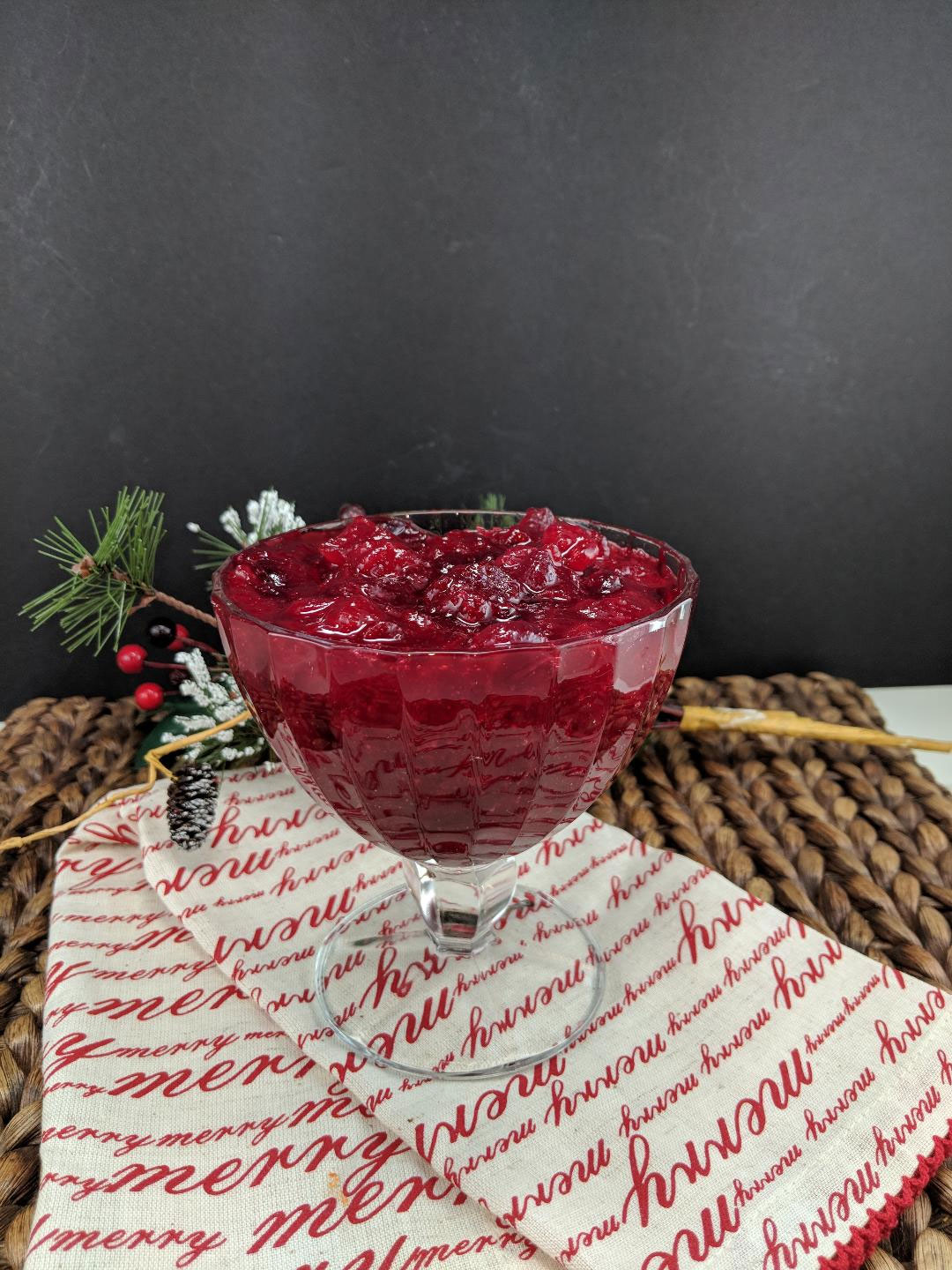 Couldn't get easier than that!