I love turkey. All times of the year. It doesn't matter. Seeing it's that it's that "turkey time of the year", I recently saw an article for a Stuffed Turkey Breast. As I would probably not make this for Thanksgiving, I didn't hesitate to put it on my recipe bucket list.
I didn't use a "recipe" for this, just made some super flavorful stuffing to roll into the thin turkey breast.
I made this in the morning and put the rolled turkey breast into the refrigerator to set until dinnertime.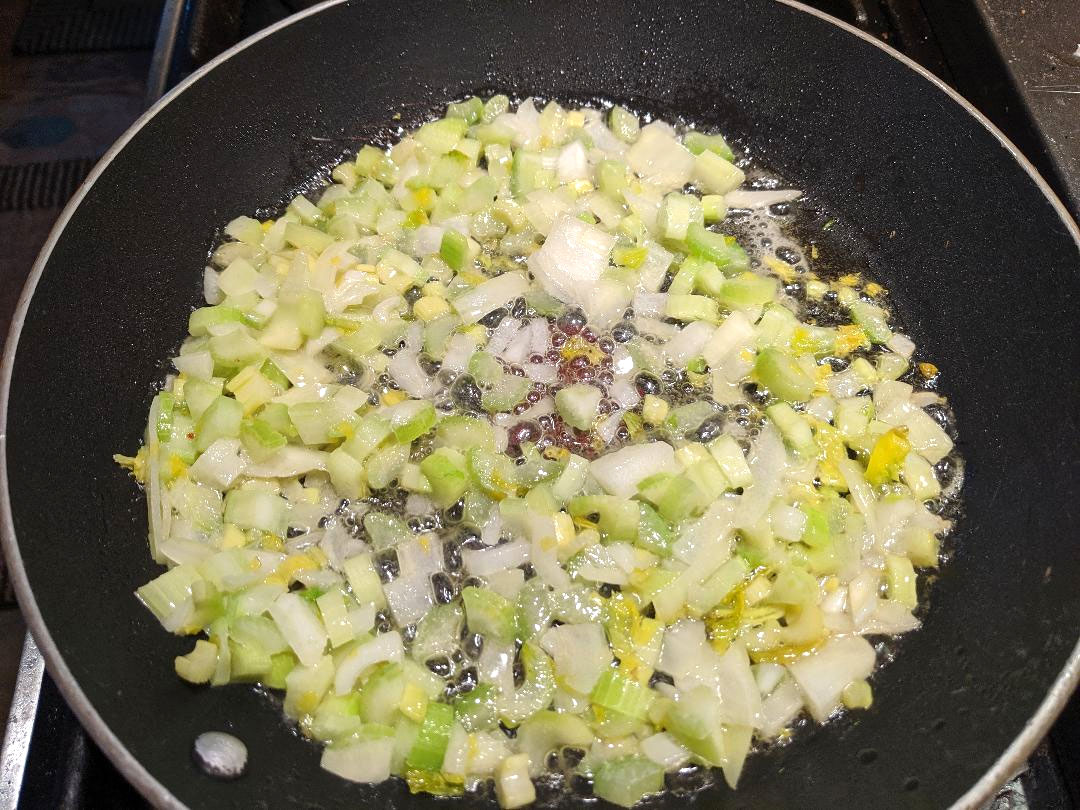 I started by sauteing the vegetables in some butter until softened. I used celery and onions, but you could add mushrooms, dried cranberries, walnuts, or basically anything you would like.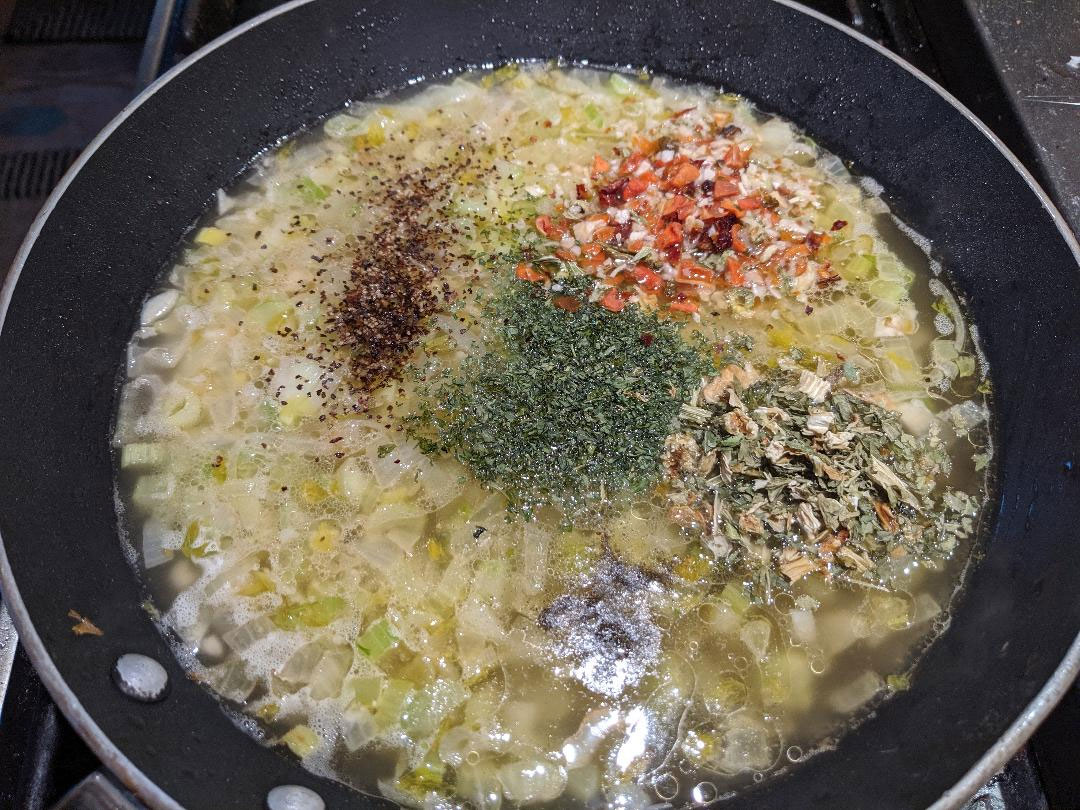 I then added some chicken broth (I used an 8-1/2 oz container) since I was not making very much as I was just two turkey breast halves.
I added to the broth mixture some mixed dried veggies (You can find these in the spices area of your supermarket or online. Just Google Mixed Dried Vegetables.) They are basically dried carrots, onion, celery, tomato, green and red bell peppers and spinach. I use these in many things and they add unbelievable flavor to any savory recipe like soups, meatloaf, meatballs, etc. I also added dried celery flakes, coarsely ground black pepper, dried parsley, a a scant 1/4 tsp poultry seasoning. I did not add salt as it was already in the broth. If you use no-salt broth, you can add a little salt.
I took about a third of a bag of dried stuffing mix and put into a bowl. I added the broth mixture and stirred into the dried stuffing. Adjust consistency by adding a little more broth or a little more dried stuffing as needed. Don't make the stuffing too dry though, it will b hard to roll in.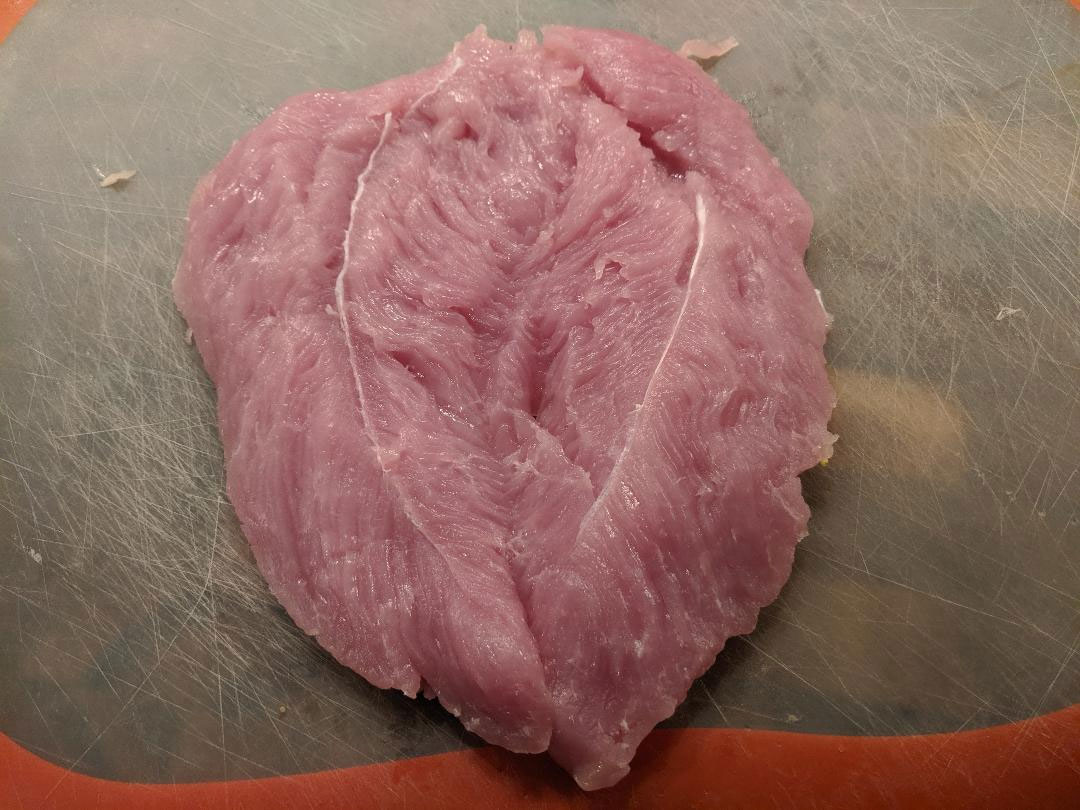 Then I butterflied each turkey breast half with a knife. I put a piece of plastic wrap on top and pounded it to an even thickness.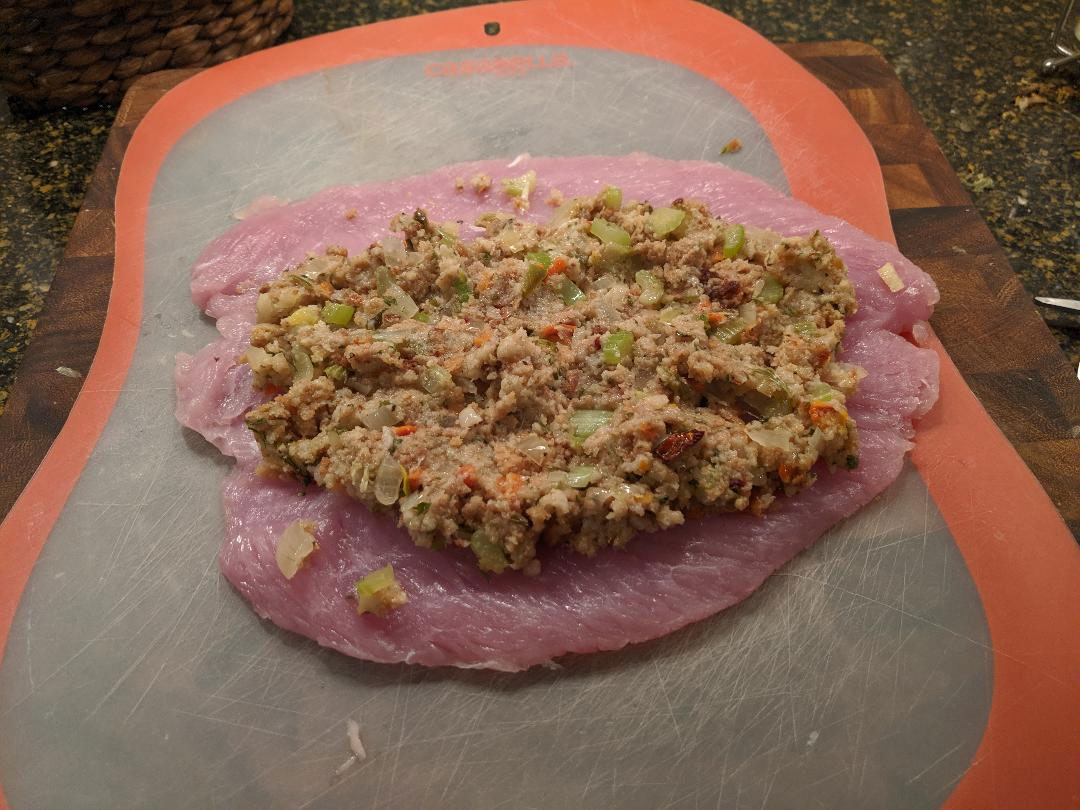 I added some of the stuffing to the top of the turkey and rolled up.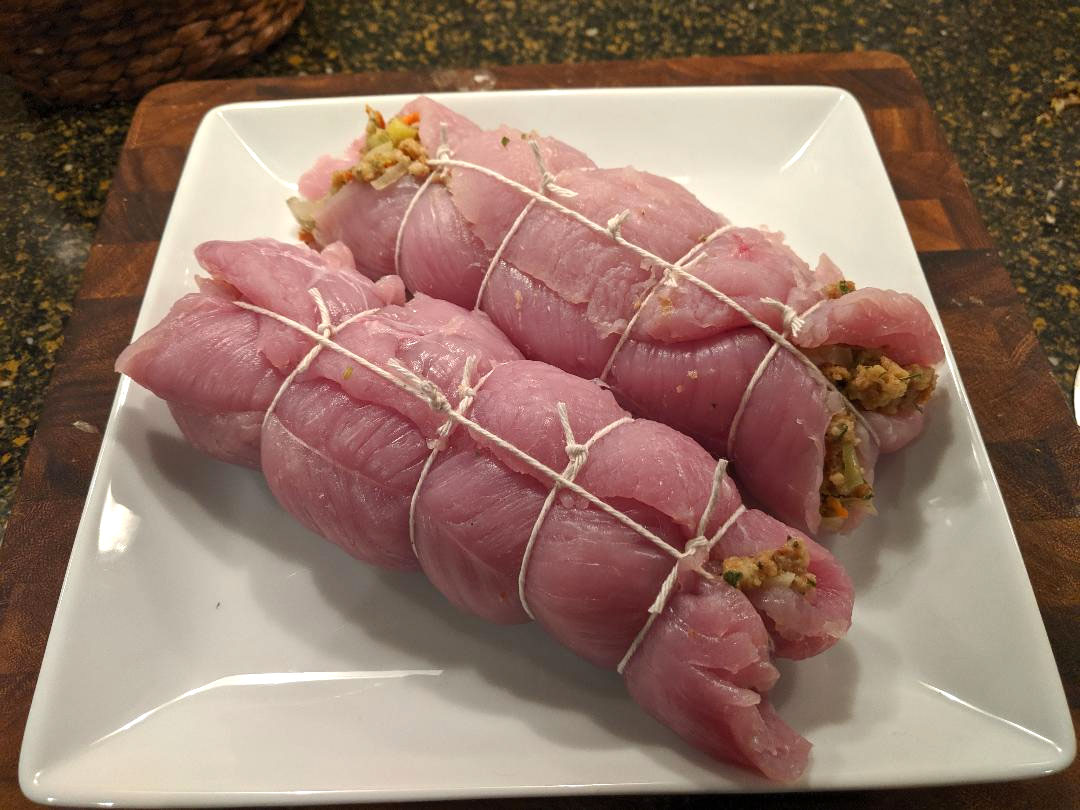 I tied up the roll with butchers twine. I sprinkled with some dried parsley and paprika and completely covered with plastic wrap. Refrigerate for a couple hours at least.
Preheat oven to 375 degrees F. Put a little melted butter on top and bake for about 40 minutes or until instant read thermometer reads 155 degrees. Let rest and cool slightly before slicing.