This is what I think of when I think of coleslaw. One of my favorite restaurants Dinnerhorn, has the best coleslaw. Creamy, sweet, tangy and fresh. Delicious with one of their many seafood offerings I take advantage of every time I go there.
I have searched the internet and made many, many recipes, trying to find the ultimate coleslaw recipe! This is pretty good.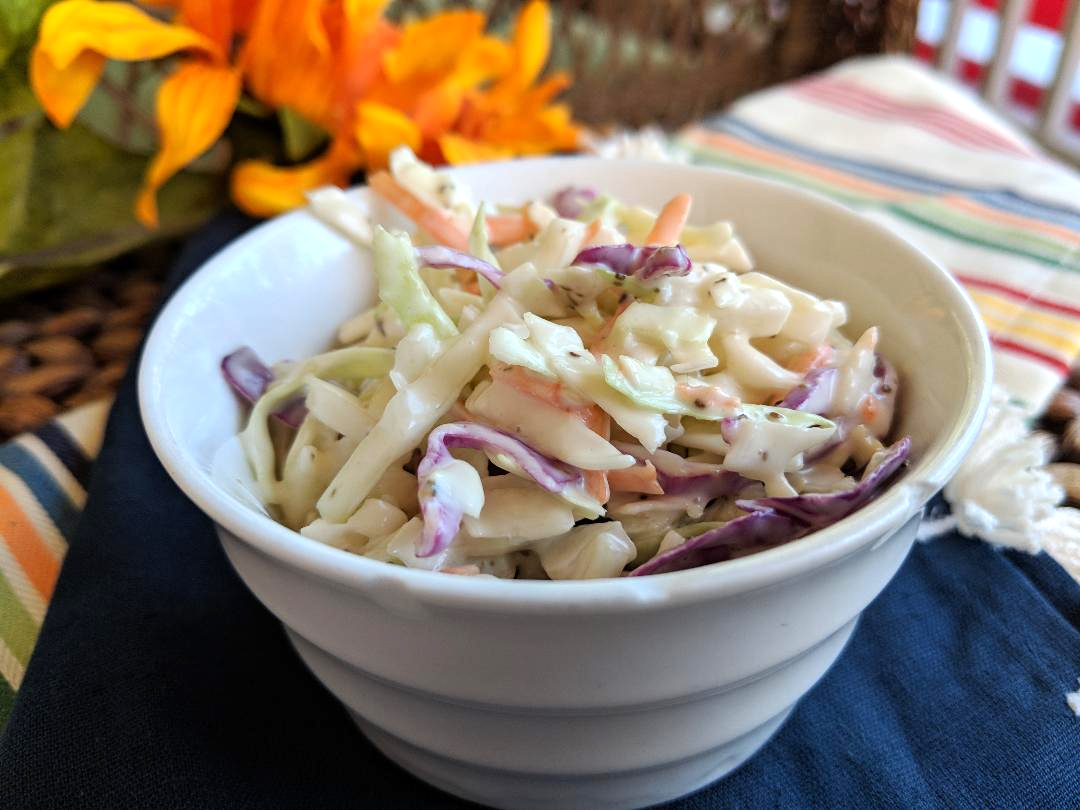 Most recipes are basically the same. Not too many variations in coleslaw dressing. I tweaked the ingredients to get it to the right ratio.
Then there is the amount of dressing to the amount of cabbage. A lot of recipes have you putting too much dressing into too little cabbage.
Then there is the common question. Should you drain the water out of the cabbage? The answer for cutting fresh cabbage is yes. Cabbage is 92% water, so if some of the water is not drained out of the cabbage, when the cabbage is married with the dressing, the salt in the dressing will draw the water out. Then you have a watery mess. The same goes for tomatoes when making a tomato tart. The tomatoes have to be drained, otherwise you have a ruined recipe.
I Googled whether I should drain the preshredded, packaged cabbage, and found no answer. So I used right out of the bag.