We love Chinese take out chicken wings here in the Northeast. I wanted to try the chicken wings in the air fryer, but couldn't find out what the restaurants put on the wings for marinade.
So, I decided to concoct my own version and see how it goes.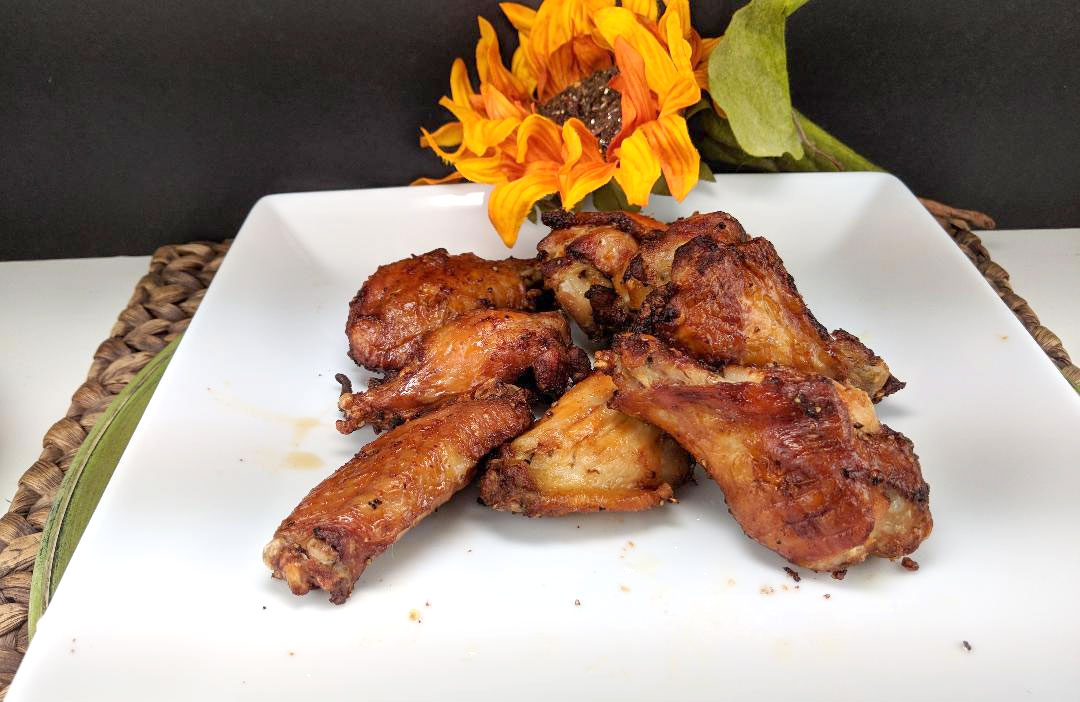 I took chicken wingettes (the wings cut in sections, minus the tip), washed dried and put in a zipper bag.
I added the marinade ingredients and put back in the fridge for a few hours.
I simply added a few to the air fryer basket and baked on 360 degrees F for about 24 minutes. Then I turned up the air fryer temperature to 390 degrees F and cooked for 6 minutes.
These were really meaty wings and they were cooked perfect. Hubby said they tasted a lot like the wings at the Chinese restaurant.
Try these wings, I'm sure they will be a crowd pleaser.
Ingredients
3-1/2 lbs Chicken Wingettes
3/4 tsp. black pepper
1 tsp salt
3/4 tsp garlic powder
1-1/2 tsp sugar
4 Tbsp Soy Sauce
3 Tbsp Shaoxing Wine or can substitute Sherry Wine
4 Tbsp Toasted Sesame Oil
Instructions
1
Rinse, dry and put wings in a large zipper bag.
2
Add all marinade ingredients to zipper bags.
3
Close the bag and shake so all ingredients are combined.
4
Refrigerate for at least a few hours.
5
Preheat your air fryer to 360 degrees F and cook for 24 minutes, flipping wings after 12 minutes. Raise temperature to 390 degrees F and cook for 6 minutes.