I made a Pineapple Muffin from one of the cookbooks on my shelf and loved the texture, rise and browning of the muffins. I wasn't thrilled at all about the taste of the muffin, or should I say…lack of. I decided to try to use that base for the muffin and try these Banana Crunch Muffins.
I simply added mashed banana, walnuts and a crunchy, buttery topping.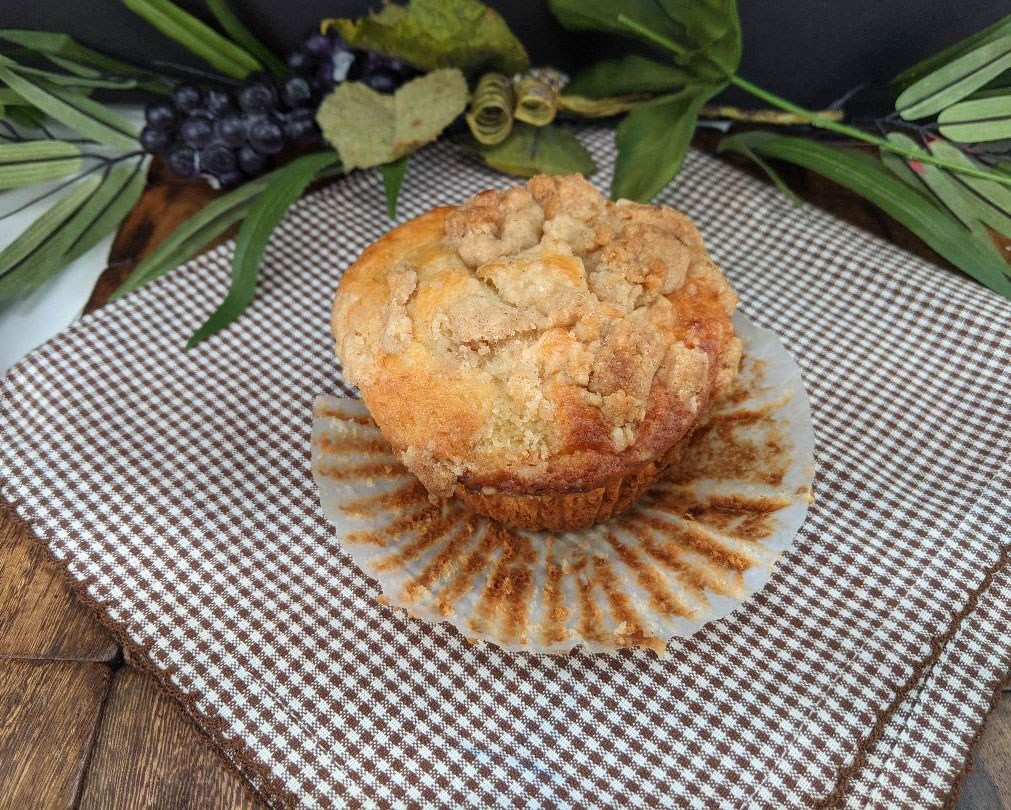 The crunchy topping was unbelievable! Next timeI am going to double the crunch topping recipe and press down into the muffin for even more buttery goodness.
On weekends I always make some sort of muffins and are getting burnt out on variations of blueberry. I love banana nut bread so why not banana muffins?

They're great to take with you when you on the run, or for just savoring on a lazy weekend morning with a cup of steaming coffee.