I saw this delicious Lemon Blueberry Loaf Cake on the Taste Better From Scratch blog. There are some really great recipes and this is one I just had to try.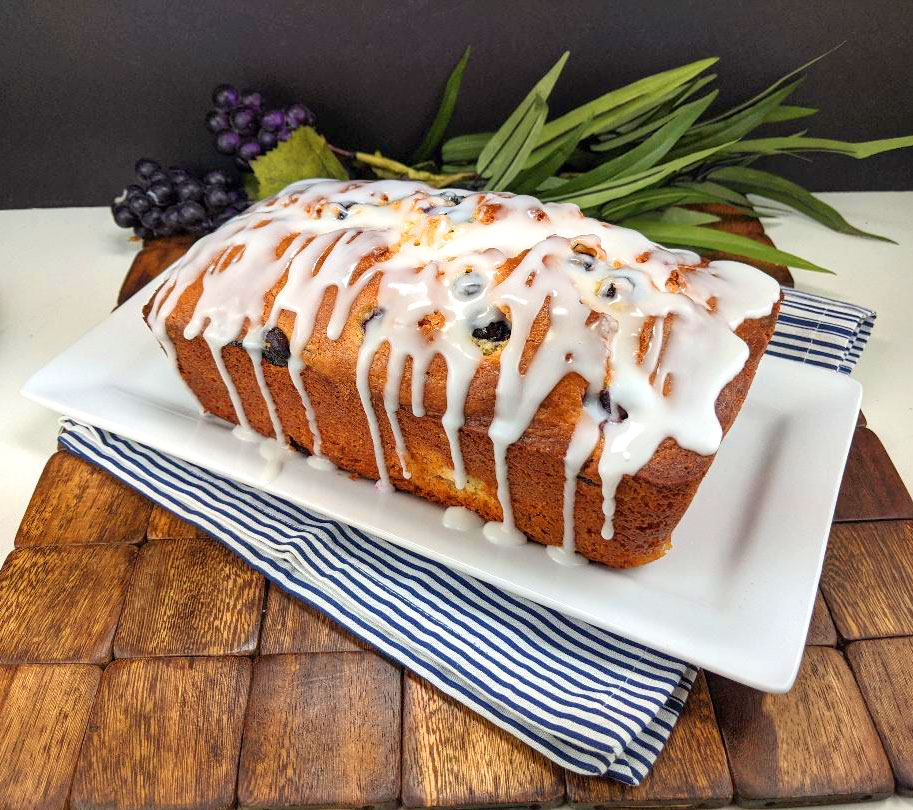 It is super easy to make. Just mix the dry ingredients and mix the wet ingredients and then blend together. Add the blueberries and you're done!
The only thing I changed is the icing recipe and the temperature the loaf bakes. In my oven I thought it got a little too browned for the length of time it took to bake. Mine took 1 hour and 25 minutes! I remembered a lot of pound cake recipes are baked at 325 degrees F so would bake at that temperature next time. Everyone's ovens are different so its up to you to bake at the 350 degree F temperature or lower to 325 degrees F. Either way make sure you insert a wooden skewer or knife into the loaf to test doneness.
Sometimes nothing can be better than relaxing with a cup of coffee or tea or a home made piece of blueberry cake. This loaf is perfect for a brunch, bringing to a potluck, having with your morning breakfast, a snack while boating on the lake or a great dessert for after dinner.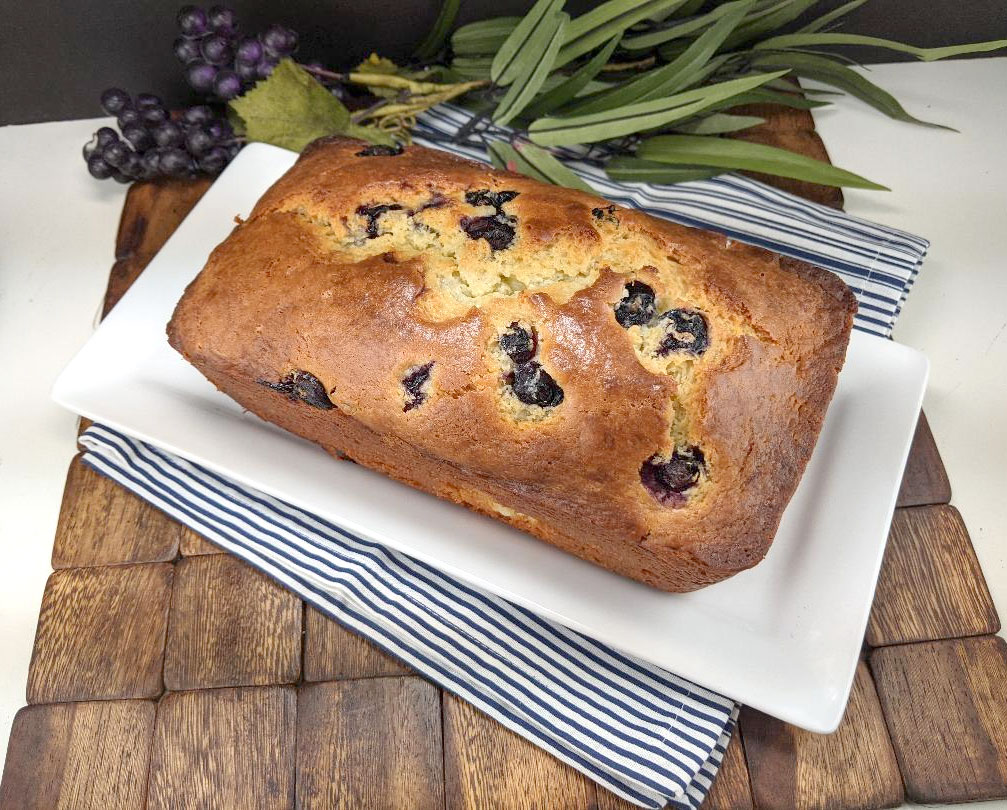 Take advantage of fresh blueberries in season. You could even freeze a loaf or two! Wrap in some plastic wrap, you can freeze for up to 3 months. Just don't ice until you thaw in the fridge and it's ready to eat!
This will be a recipe that you make over and over, trust me.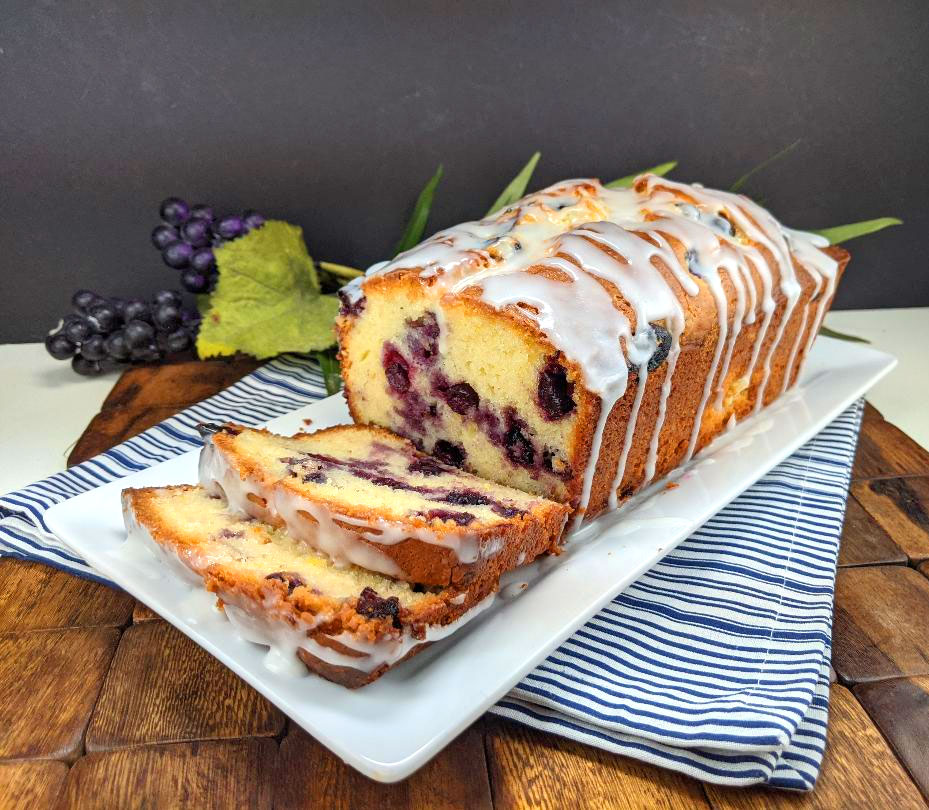 Print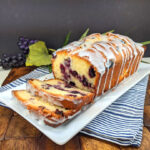 Lemon Blueberry Loaf Cake
---
For the bread:
1–1/2 cups all purpose flour
2 teaspoons baking powder
1/2 teaspoon salt
1 cup Greek yogurt or sour cream
1 cup granulated sugar
3 large eggs
1 teaspoon lemon zest
1/2 teaspoon vanilla extract
1/2 cup oil (vegetable or canola oil)
1 heaping cup blueberries , fresh or frozen
1 Tbsp all purpose flour
For the glaze (optional):
1 cup powdered sugar
1/2 Tablespoons fresh lemon juice
1/2 tsp lemon extract
2 Tbsp milk (more if needed)
---
Instructions
Preheat the oven to 350 degrees F. Grease well the bottom and sides of a 9×5″ loaf pan.
In a medium bowl, whisk together flour, baking powder, and salt. In a large bowl, beat together yogurt or sour cream, sugar, eggs, lemon zest, vanilla, and oil.
Slowly fold the dry ingredients into the wet, just until incorporated.
In a separate bowl mix the blueberries with 1 Tbsp of flour and then gently fold them into the mixed batter.
Pour the batter into the pan and bake for 1 hour or more until a wooden skewer or knife inserted in the center comes out clean.
Remove from oven and allow to cool in the pan for 10 minutes. Transfer to a wire rack to cool completely.
Glaze:
Whisk together all ingredients and drizzle over the top of cooled loaf.