I was looking at my HUGE Rosemary bush and thinking about a Rosemary Chicken Breast I used to order at Bertucci's. I thought I'd better start using the Rosemary before the seasons over (yes sadly, the Rosemary bush dies in the harsh Northeast winter).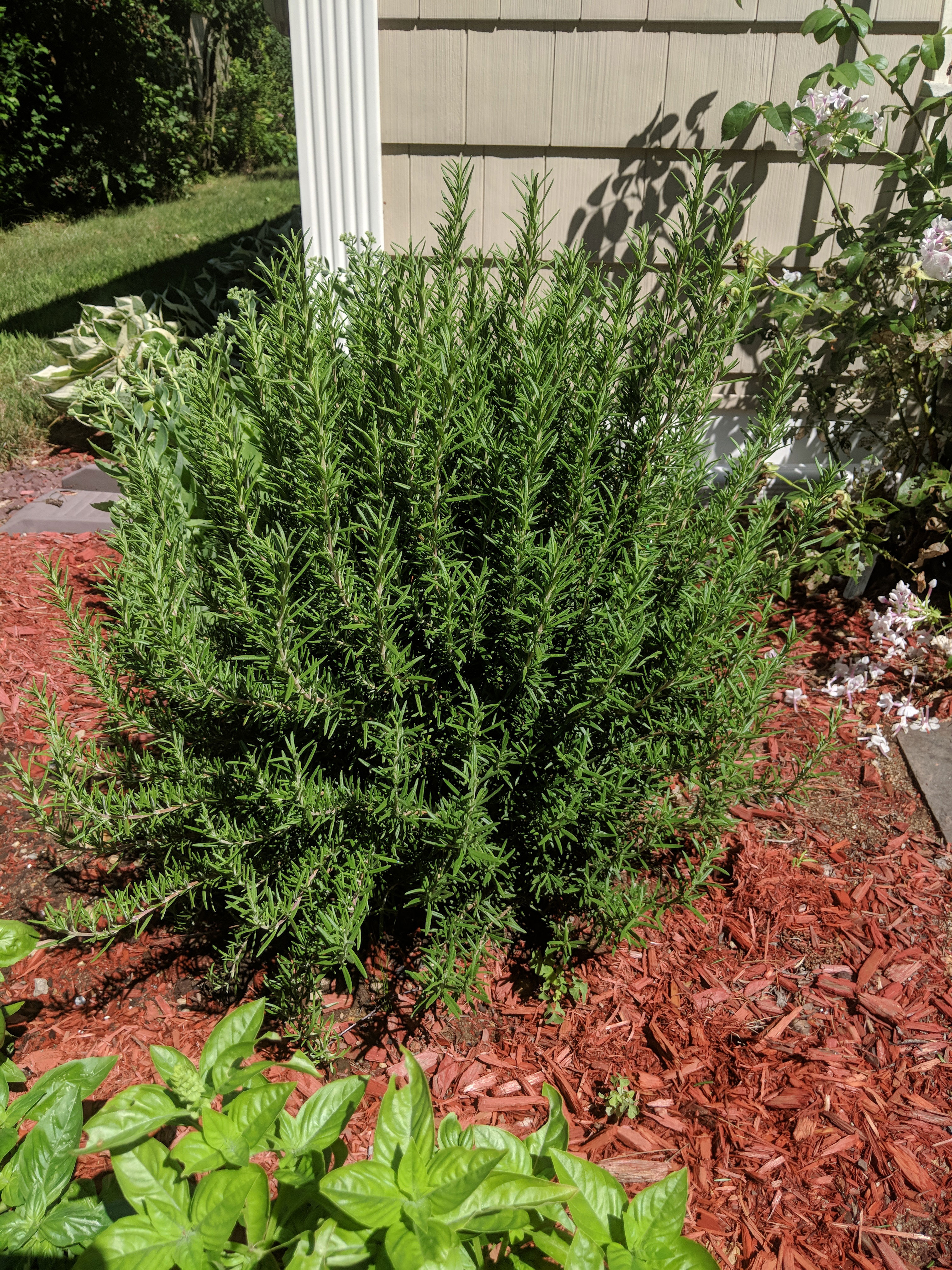 I know you don't need a recipe for grilling chicken breast, but wanted to marinate them for more flavor.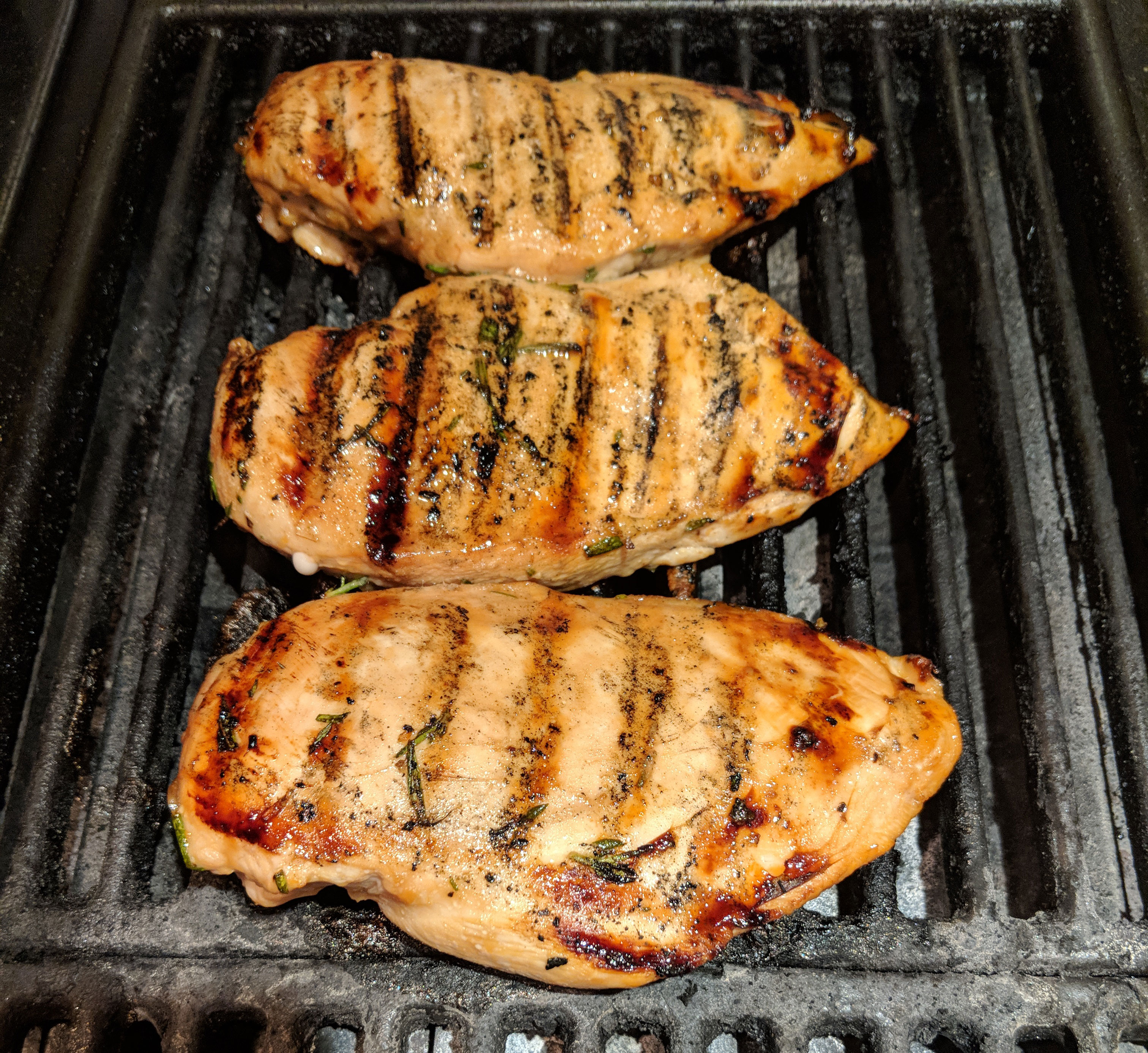 When you think of marinating chicken for the grille, somehow or another soy sauce is always mentioned. I looked at some on line recipes, and looked at my own ingredients for marinades, and came up with this great marinade. I like sweet in a marinade, so had to fine tune it,  but think it came out pretty good.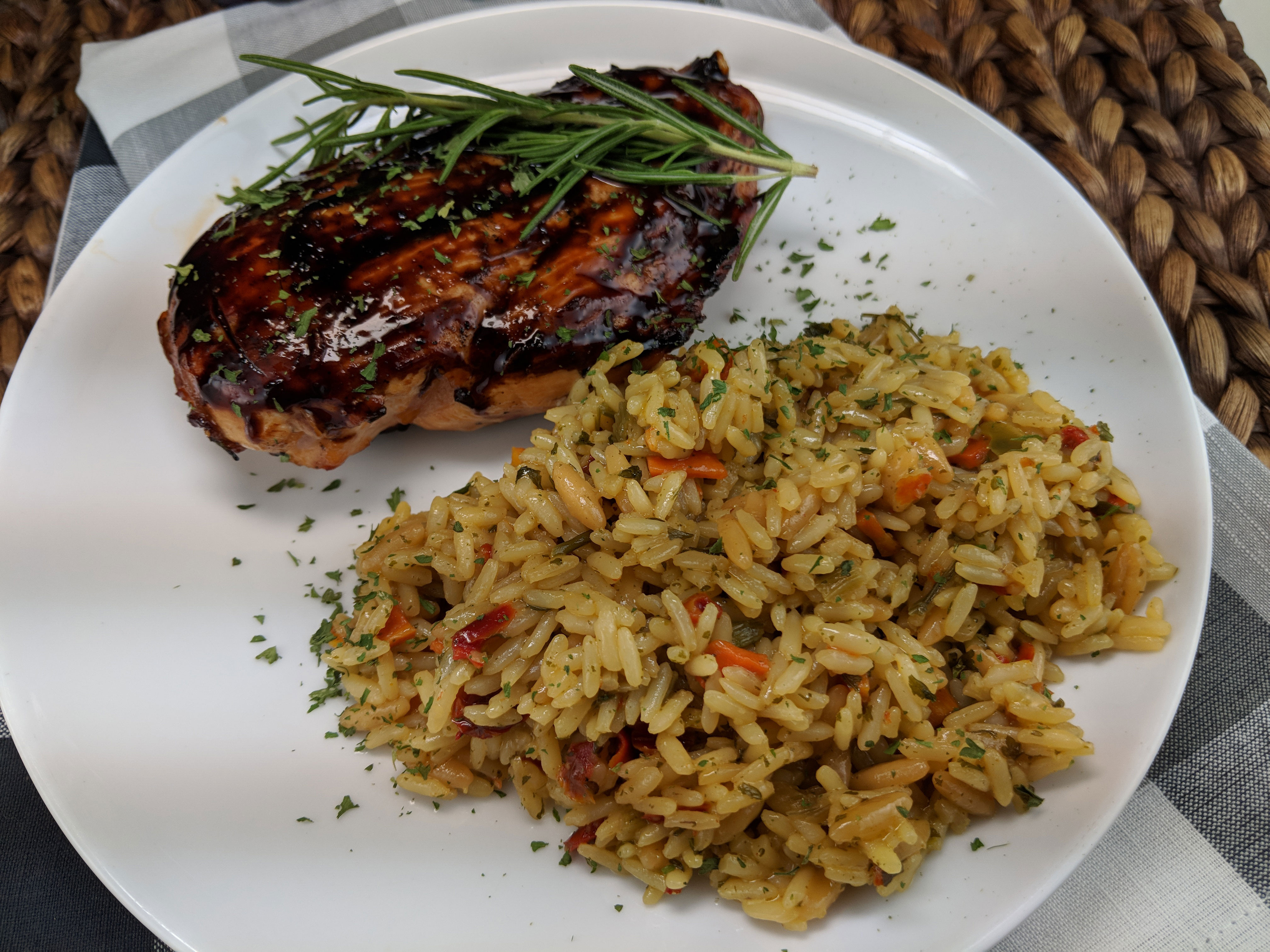 I got to use my Rosemary bush (yes, I mean a "bush"), and had a delicious dinner as well. It didn't hurt that I use Bell & Evans Chicken Breast. The marinating only made this already juicy chicken breast juicier.
Rosemary Grilled Chicken with Maple Balsamic Glaze
Print Recipe
Ingredients
3 Boneless Chicken Breasts
Marinade:
1/4 c. real maple syrup
1 - 2 Tbsp rosemary, chopped
1/4 c. soy sauce
1 shallot of very small mild onion
2 Tbsp oil
1 large garlic clove or 2 small, minced
1 Tbsp dijon mustard
1/4 c. pineapple juice
1 Tbsp brown sugar
Glaze:
3-4 Tbsp Balsamic Glaze
1 Tbsp real maple syrup
Instructions
1
Mix all marinade ingredients and place in a ziptop bag.
2
Put chicken breast in ziptop bag, and marinate 6 hours or so.
3
Take out chicken breasts and grille on low to medium on grille. Mix Balsamic Glaze and maple syrup together and brush chicken breasts with glaze. Top with Rosemary sprig.