On this cloudy, rainy, but otherwise hot and humid Summer's Day, the last thing I wanted to be doing is baking these Fresh Blueberry Crumb Bars.

However, I have been dying to make these, so I went for it. I figured if it gets too hot I can take a dunk in the pool to cool off 🙂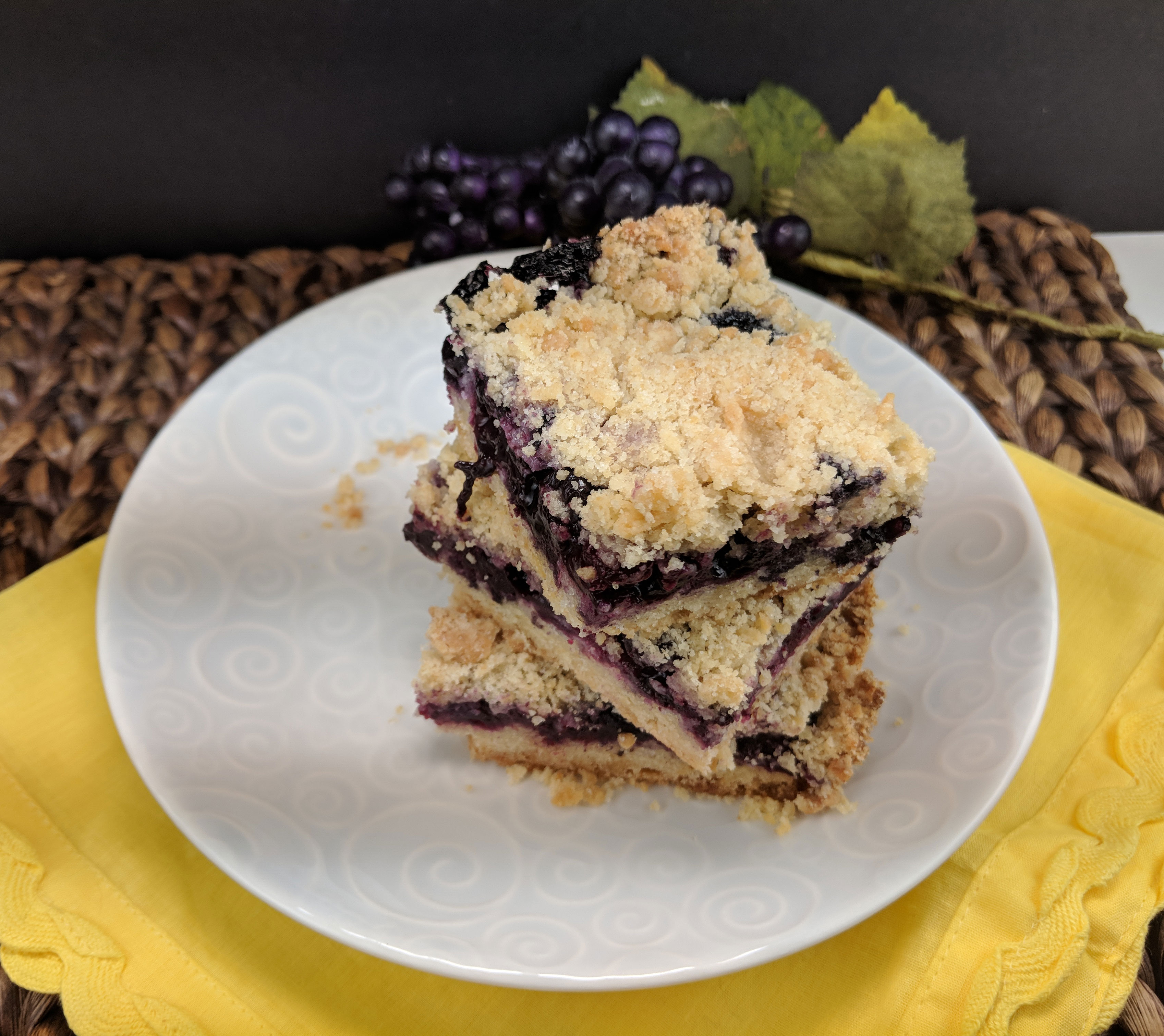 These were super easy to make. No mixer, no equipment, just throw together and voila!…the perfect Summer dessert.
These are great to take to a party, potluck, or just for your family.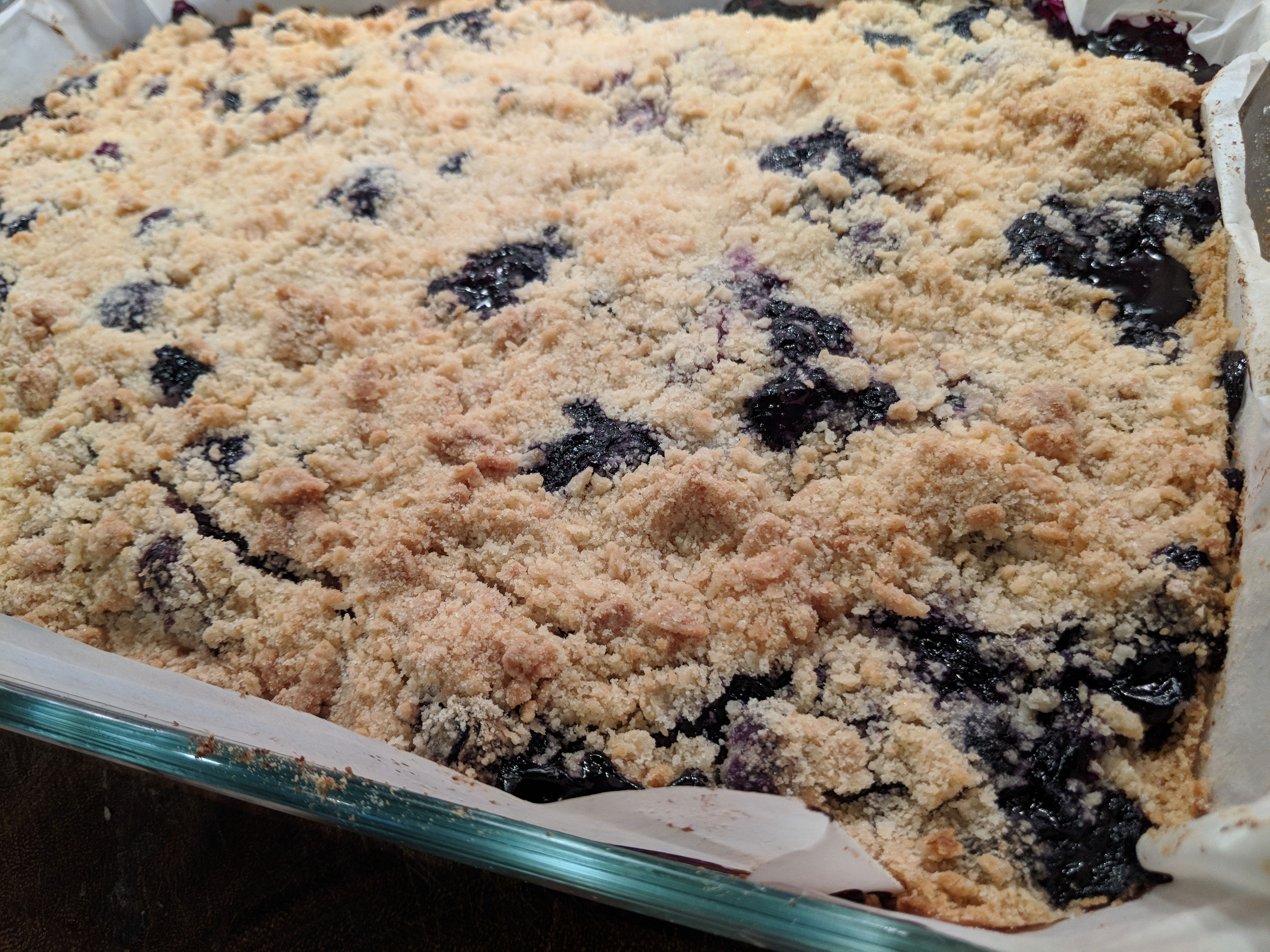 The crumb is buttery (hence the 2 sticks of butter in them)! The blueberries were fresh ones that I froze, so I just thawed on a tray before using. Cutting these bars, you can just smell the buttery goodness!
Try these, you will be so happy you did!
Ingredients
Crumb Base and Topping:
3 cups all-purpose flour (spoon and level)
1/2 cup granulated sugar
1/2 cup brown sugar
1 tsp baking powder
1/4 tsp salt (don't use if using salted butter)
1 large egg
1- 1/2 tsp vanilla extract
1 cup unsalted butter, chilled
Filling:
1 Tbsp cornstarch
1/2 cup granulated sugar
1- 1/2 Tbsp lemon juice
4 cups fresh blueberries, at room temperature
Instructions
1
Preheat oven to 375 degrees. Grease a 13 by 9-inch baking dish and line with parchment paper. Set aside.
2
In a large mixing bowl, whisk together flour, 1/2 cup granulated sugar, brown sugar, baking powder and salt.
3
In another very small mixing bowl, whisk together egg and vanilla until combine.
4
Grate cold butter into flour mixture putting a flat large holed grater over your bowl with flour in it. Using a pastry cutter, cut butter into flour mixture until it resembles coarse crumbs. Add egg mixture, and cut into butter and flour mixture.
5
Press 1/2 of the flour/butter mixture evenly into prepared baking dish.
6
In a separate mixing bowl, whisk together remaining 1/2 cup granulated sugar and cornstarch, stir in lemon juice.
7
Add blueberries then toss mixture to evenly coat, pour and spread coated blueberries evenly over crust in baking dish.
8
Sprinkle remaining crumb mixture over berry layer.
9
Bake in preheated oven about 45 - 50 minutes until top is golden brown.
10
Allow to cool thoroughly (about 1-2 hours) before cutting into squares.
11
Store cooled bars in an airtight container in refrigerator.