I love Chicken Marsala. I wanted to make a one bowl Chicken Marsala Pasta like my fav restaurant Fiorella's . I used my basic Chicken Marsala recipe and added pasta.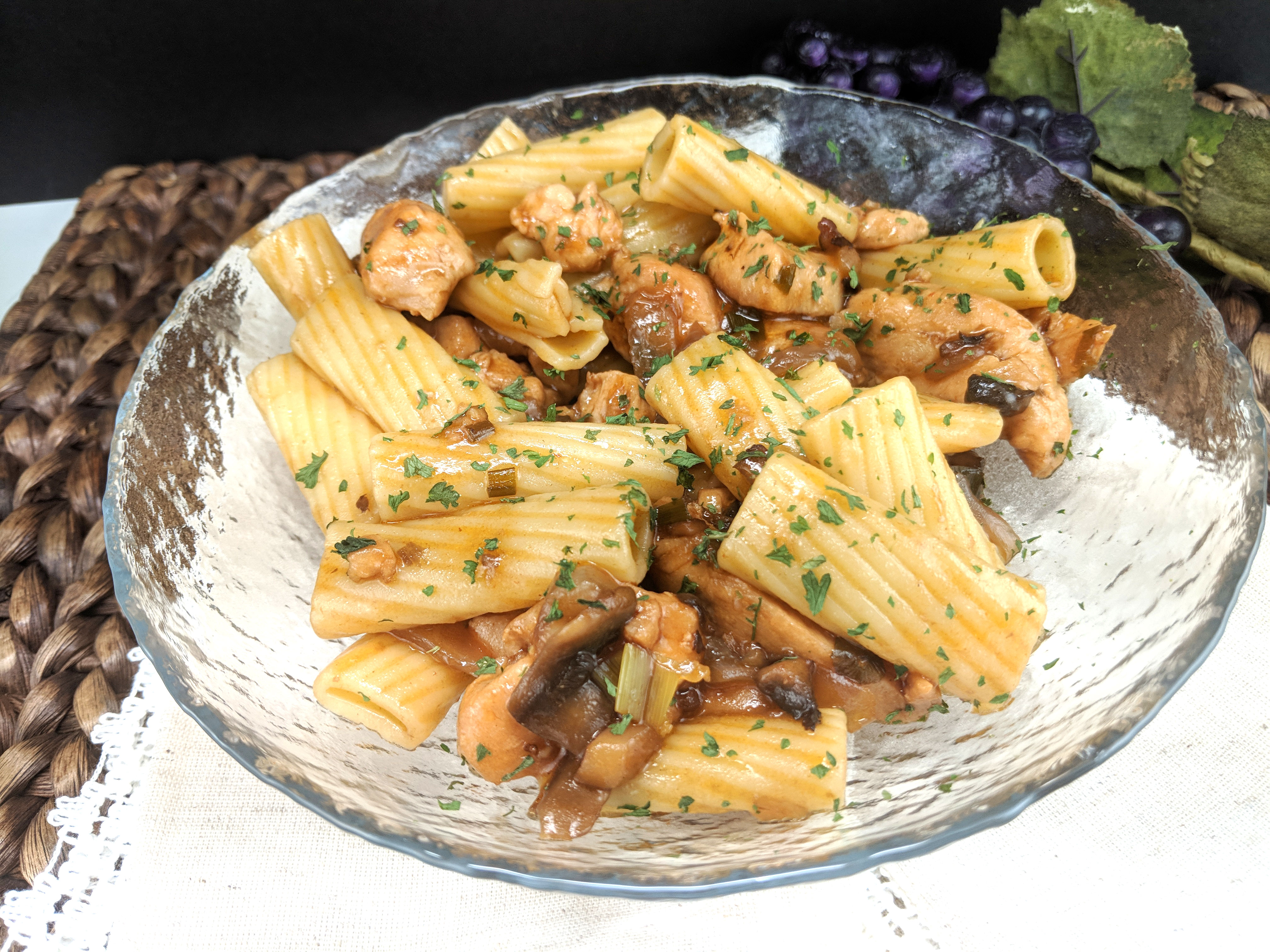 This recipe is so easy. Once you get the "method" down, it's basically the same for Piccata, Marsala, etc.
This recipe is super easy, and super good.
Ingredients
2 large boneless, skinless chicken breasts, rinsed and patted dry, sliced in small pieces
2-4 Tbsp oil
1 pound dry pasta (Penne or similar)
2 Tbsp butter
3 oz. pancetta
1 small onion, thinly sliced or diced
10-12 ounces sliced or quartered mushrooms, any kind
1 clove garlic, minced
1 Tbsp tomato paste
1-1/2 cup sweet Marsala cooking wine
1 teaspoon or so fresh lemon juice
5-6 tablespoons unsalted butter
salt and pepper to taste
3-4 Tbsp fresh parsley, minced
1 tsp cornstarch
4 tbsp water
Instructions
1
Put a large pot of water on high to boiling.
2
Add oil to pan and heat on medium until hot. Add chicken and saute until browned. Remove from pan.
3
Add a little more oil if needed. Add pancetta and cook until browned. Remove from pan. Add mushrooms and onions and cook until slightly browned. Add minced garlic and cook until fragrant, about 30 seconds.
4
Add tomato paste and Marsala wine. Reduce until thick and syrupy.
5
Add lemon juice and butter.
6
Thicken with a little cornstarch and water if needed.