I love turkey, but don't seem to have it except on holidays. I don't really feel like making a turkey or even a turkey breast. I keep noticing the boneless turkey breasts but never really thought about buying one. Until I saw a recipe for Rolled Turkey Breast with Stuffing.  I thought…that looks easy enough to make, even during the week.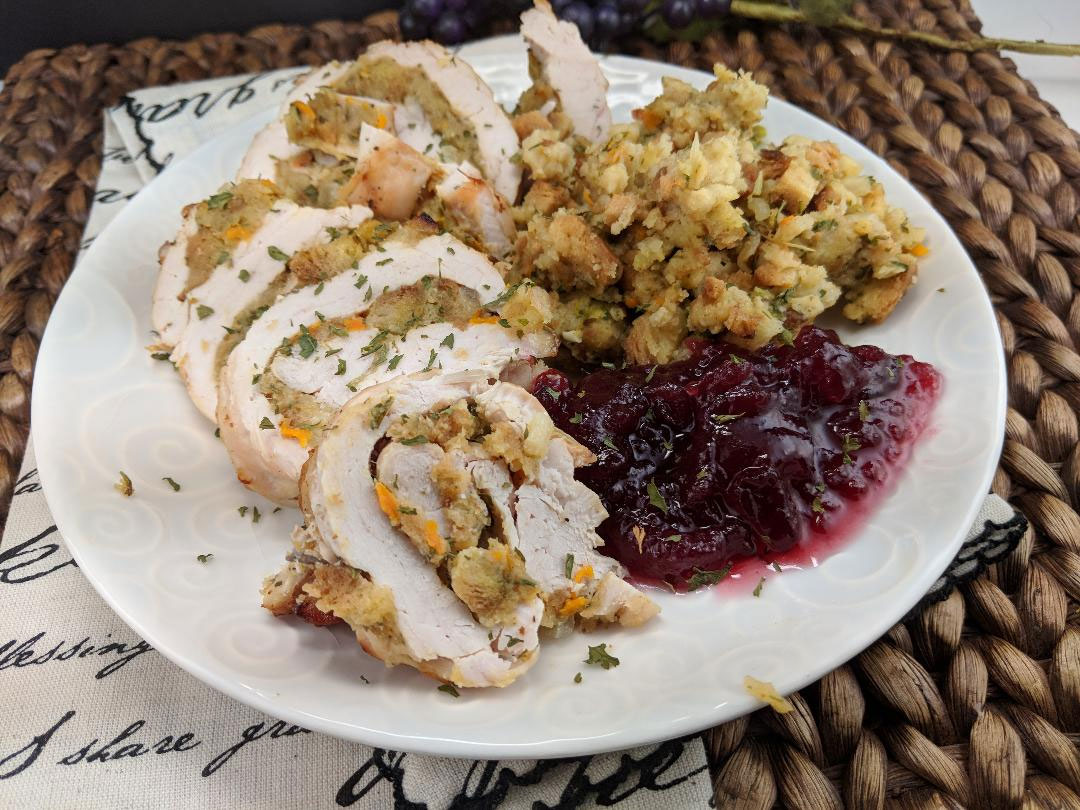 So I tried it tonight…a weeknight.
Everything went well and pretty easy except pounding and rolling the turkey breast. Turkey breast is a lot mushier than chicken breast. There is a tendon right down the middle that must be removed. It's not hard to remove, but because the turkey breast meat is mushier than chicken it leaves a piece of meat that is hard to roll. I found that if I try to roll half of the pounded turkey breast, it is easier. Definitely have some butchers twine on hand, because you will need it.
I used good ole doctored up Stove Top, but you can use any type stuffing you like. Or add cranberry sauce. Just remember not to put too much…as you have to roll it.
I thought it was delicious. A great variation for a weeknight supper. They can be made ahead and put in the fridge.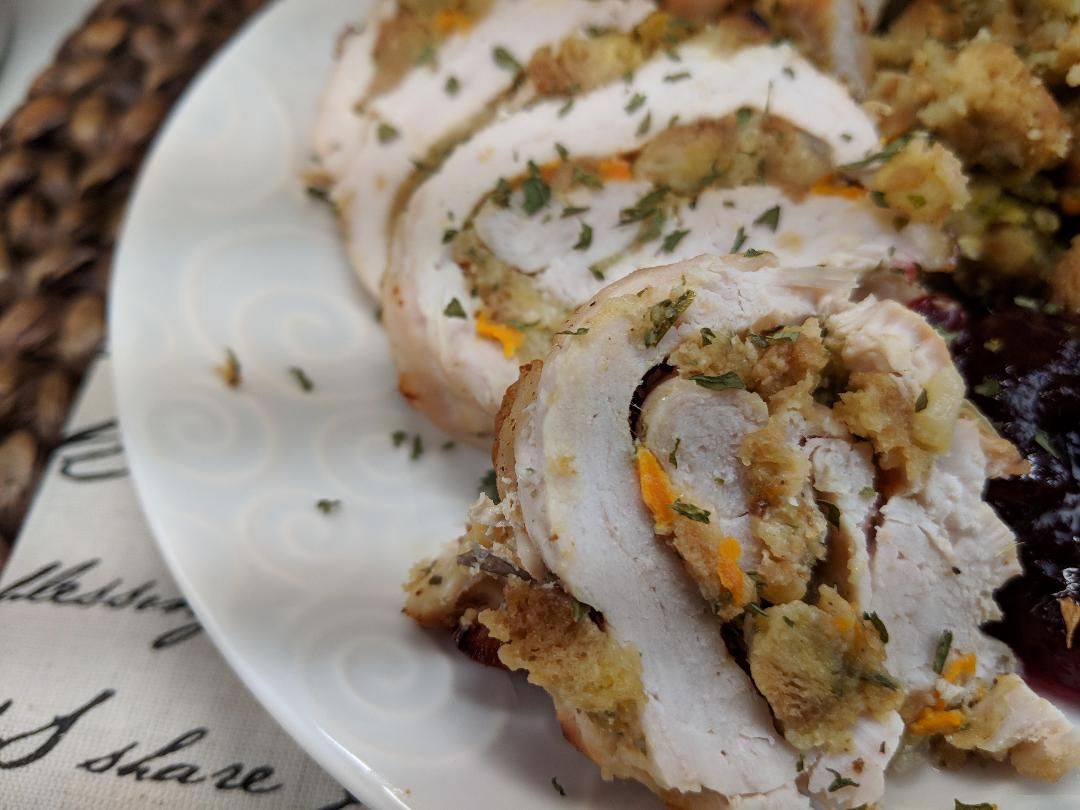 Ingredients
2 boneless turkey breasts, pounded to 1/2" thick

2 c. Stove Top dry stuffing mix

4 Tbsp butter

1 cup water or chicken broth

2 stalks celery, chopped

1 small onion, chopped

1 carrot, chopped

2 Tbsp dried parsley

1/2 clove garlic, chopped

2 Tbsp butter, melted

Salt and Pepper
Instructions
1
Preheat oven to 400 degrees F. Line a roasting pan with non-stick aluminum and add a little butter on the bottom.
2
Pound turkey breasts to about 1/2" thick. Set aside.
3
In a saucepan, add 2 Tbsp butter and melt. Add carrots, celery and onions. Saute until softened, Add garlic and parsley. Add water or chicken broth and 2 Tbsp butter until boiling. Shut off heat and add dry stuffing mix. Mix through, cover and let sit off heat. Set aside.
4
Add a small amount of stuffing to turkey breast. Roll up. Use butchers twine to tie off to hold together.
5
Brush each turkey roll with a little melted butter, and add salt and pepper.
6
Roast at 400 degrees F for about 20 minutes or until slightly browned. Turn down to 350 degrees F and continue cooking until an instant read thermometer reads 165 degrees F.
7
An instant read thermometer is the only way to assure the inside of the turkey roll is cooked.
8
Let cool as much as possible. They cut much better if cooled.