I love white fish made many different ways. This recipe is from Massimo Bottura.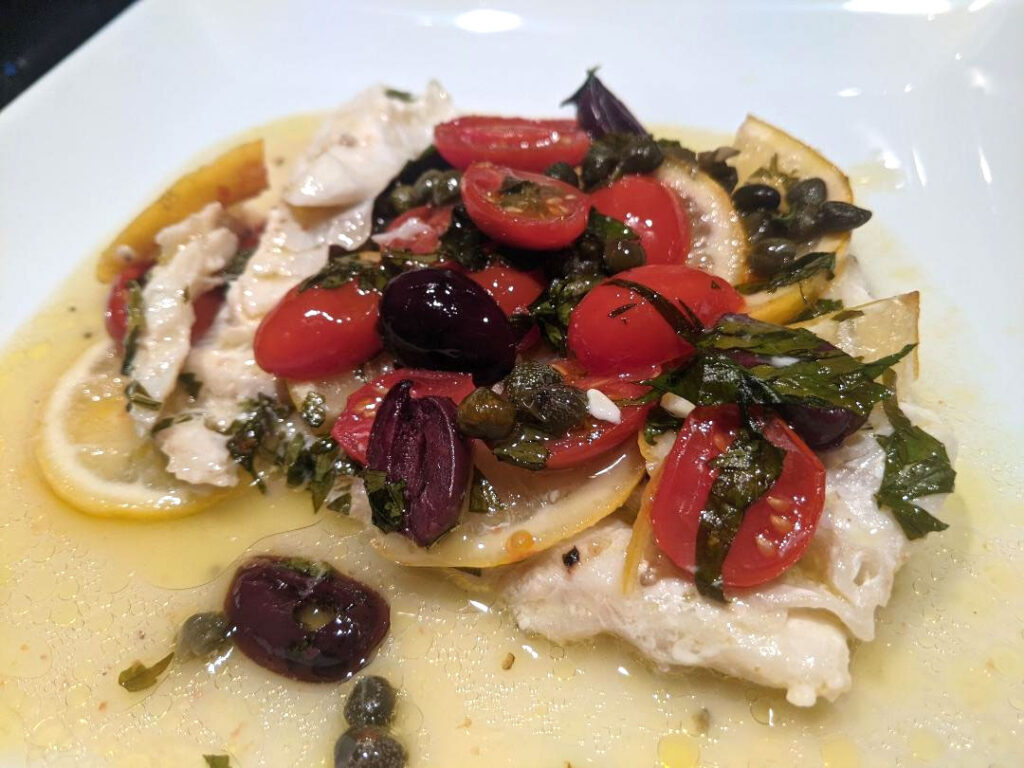 This recipe is super easy to make, cleanup is a breeze as its cooked in parchment paper and is the tastiest fish I've ever eaten.

Massimo uses Sorrento lemons, but most of us will be using standard lemons. Just make sure to cut the lemons very thin.

Use very sweet grape cherry tomatoes.

Use a really good briny olive. I made the recipe as the ingredients called for, but would use less olives next time as I am not crazy for briny olives.

These fish packets can be prepared an hour ahead and refrigerate until needed.

This is a fabulous way to prepare fish.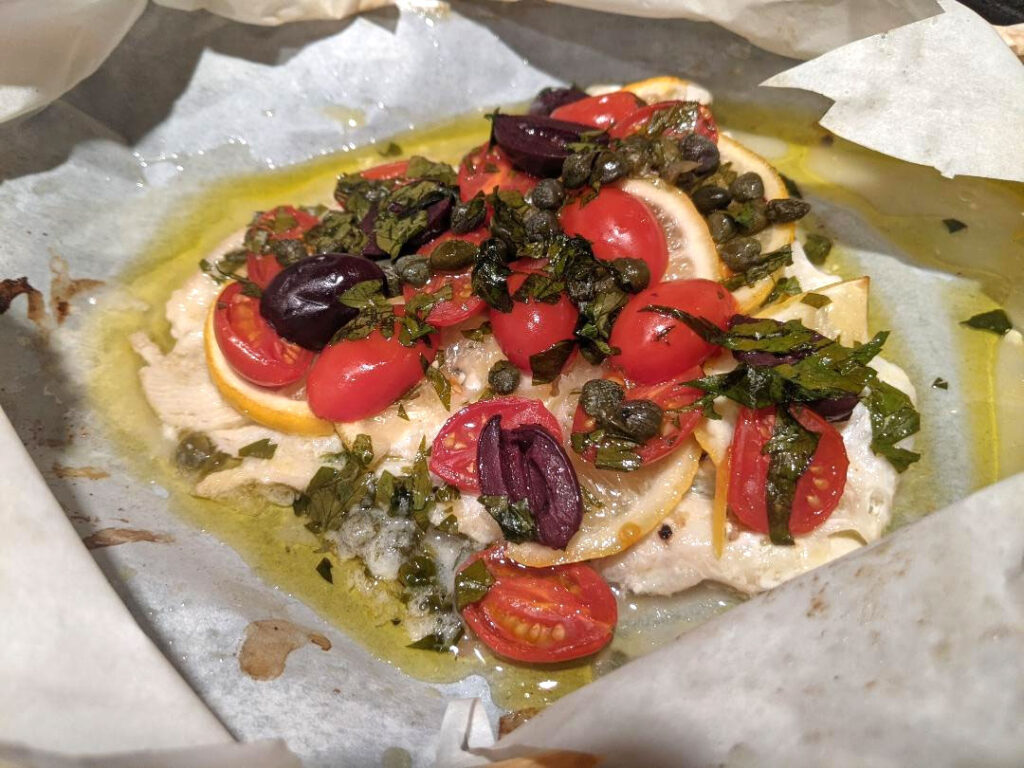 Print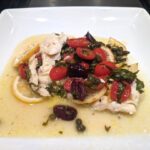 Parchment Baked Mediterranean White Fish
---
1 whole fillet sole or other thin, firm-fleshed white fish, such as turbot, sea bass, snapper, haddock or cod
Flaky sea salt
5 paper-thin slices of lemon, preferably organic, seeds removed
6 cherry or grape tomatoes, halved
1¾ ounces (50 grams) Gaeta olives, or other small black Italian olives, pitted
⅛ ounce (5 grams) capers, rinsed
1 tablespoon minced flat-leaf parsley
Extra-virgin olive oil
1 whole egg, lightly beaten, for egg wash
---
Instructions
Season and prepare the sole. Heat the oven to 350°F (180°C). On a cutting
board, cut the sole fillet in half crosswise. Season the flesh-side of the fillet with
salt, then stack the smaller half on top of the large half.

Create and fill the paper packets. Line a rimmed baking sheet with parchment paper, and place the stacked fillets in the center. Arrange the lemon slices evenly over the top of the fillet, then scatter the tomato halves, olives, capers, and parsley evenly over the fish. Drizzle everything lightly with olive oil.
Seal the paper packets. Brush the edge of the parchment paper lightly with the egg wash, then place another sheet of parchment paper over the fish so that it lines up with the first sheet. Starting at one corner, fold the edge of the sheets of paper up and over a few times to form a folded barrier, then continue moving along the edge and folding in the same way until the fish is fully encapsulated.

Bake the fish. Place the baking sheet in the oven, and bake until the fish is cooked through, about 25 to 30 minutes. Remove the baking sheet from the oven, and use scissors to carefully cut a slit in the top of the packet. Peel back the paper (be mindful of the hot steam that will escape). Using a flat metal spatula,
transfer the fillets to a plate. Spoon all of the aromatics and sauce left in the bag over the fish to serve.