On such a snowy and cold day everyone think of soup. Or at least it looks that way in the supermarket, where the chicken broth shelves are almost bare. I thought I would make some Minestrone soup, and remembered I made one and added cabbage. As I never follow a recipe for Minestrone, I hope I can remember how to make this Minestrone Soup with Cabbage and Leeks.
This soup is super easy. Just saute diced Pancetta in a stockpot.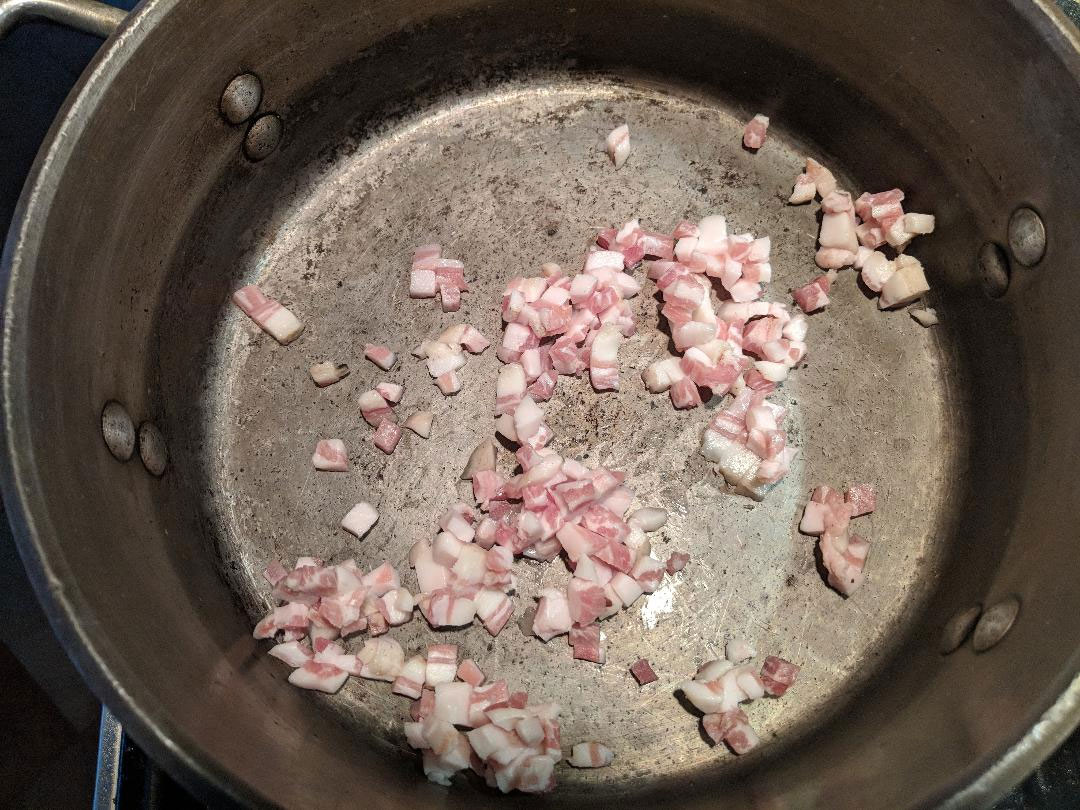 Add chopped leeks.

Add carrots and celery.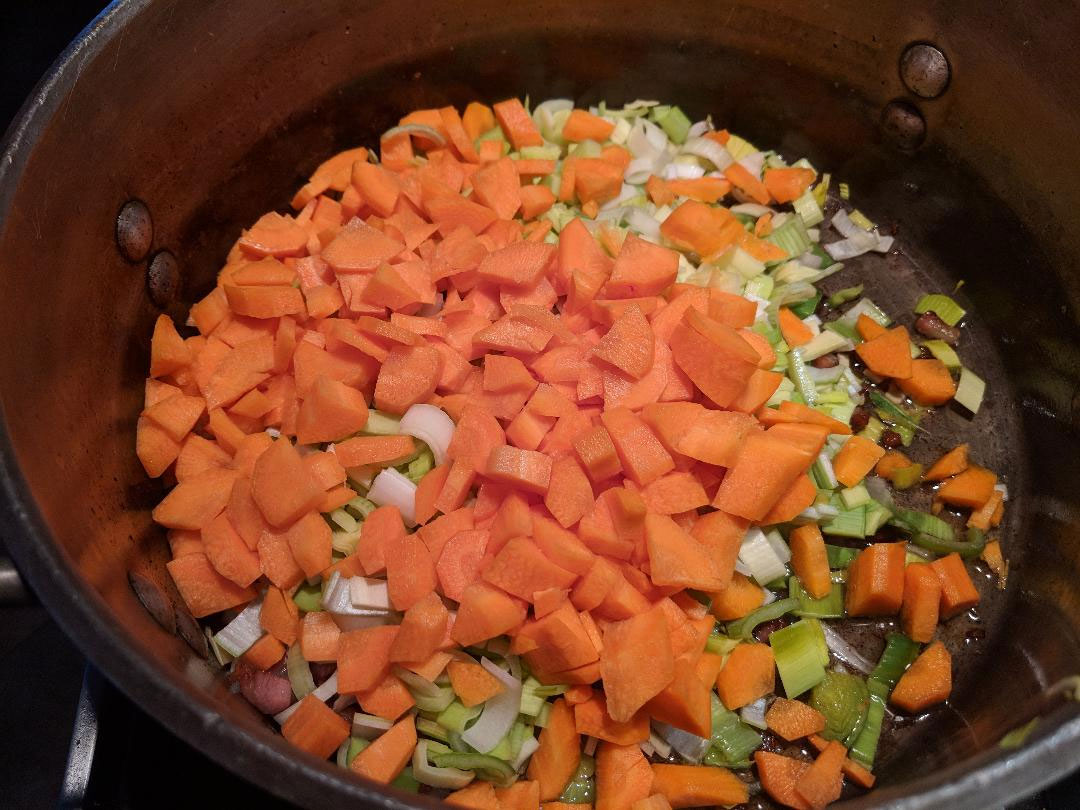 Saute veggies until tender 5 minutes.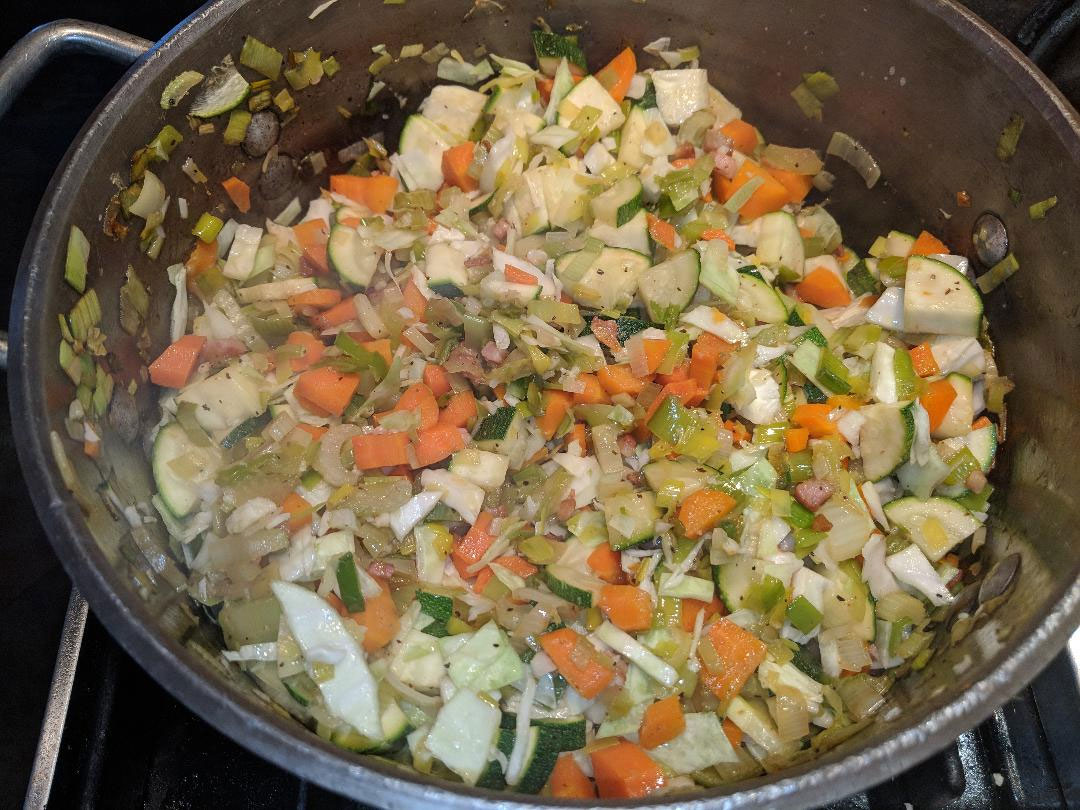 Add stock and tomatoes, beans and herbs. Add cabbage and Zucchini.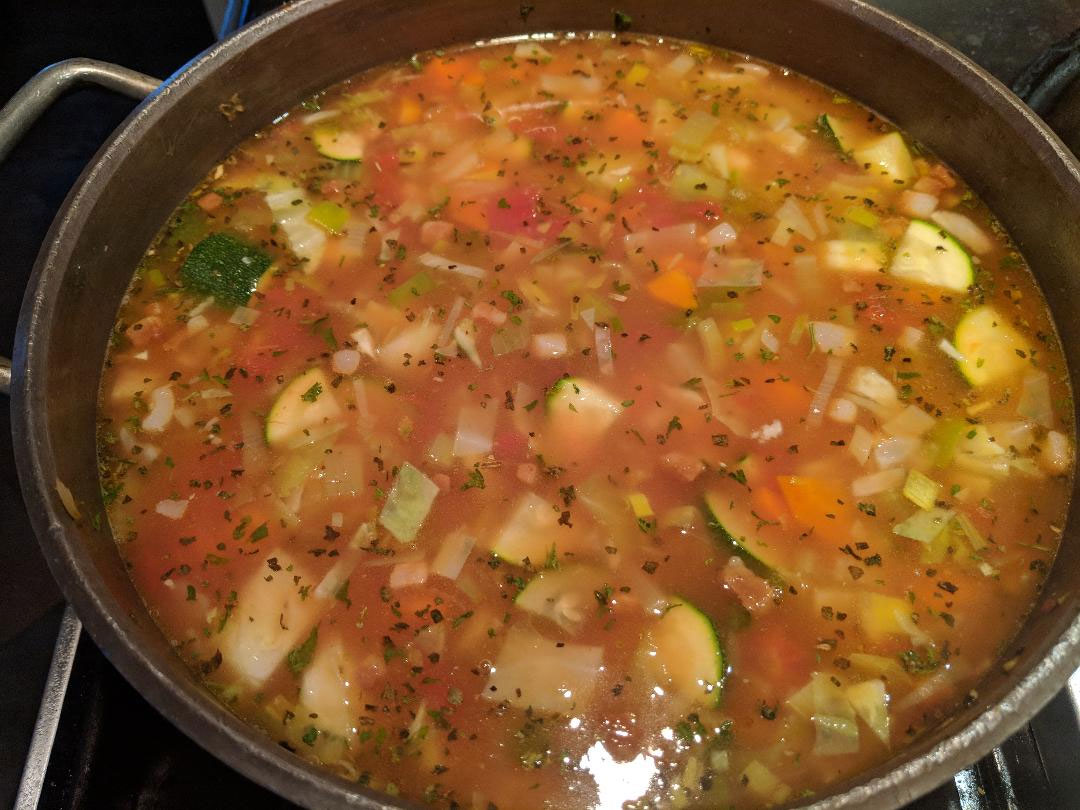 I always cook my pasta for soup separately, and then add at the last minute. Otherwise the pasta blows up, soaks up all the broth, and the pasta gets super slimy. Yuk.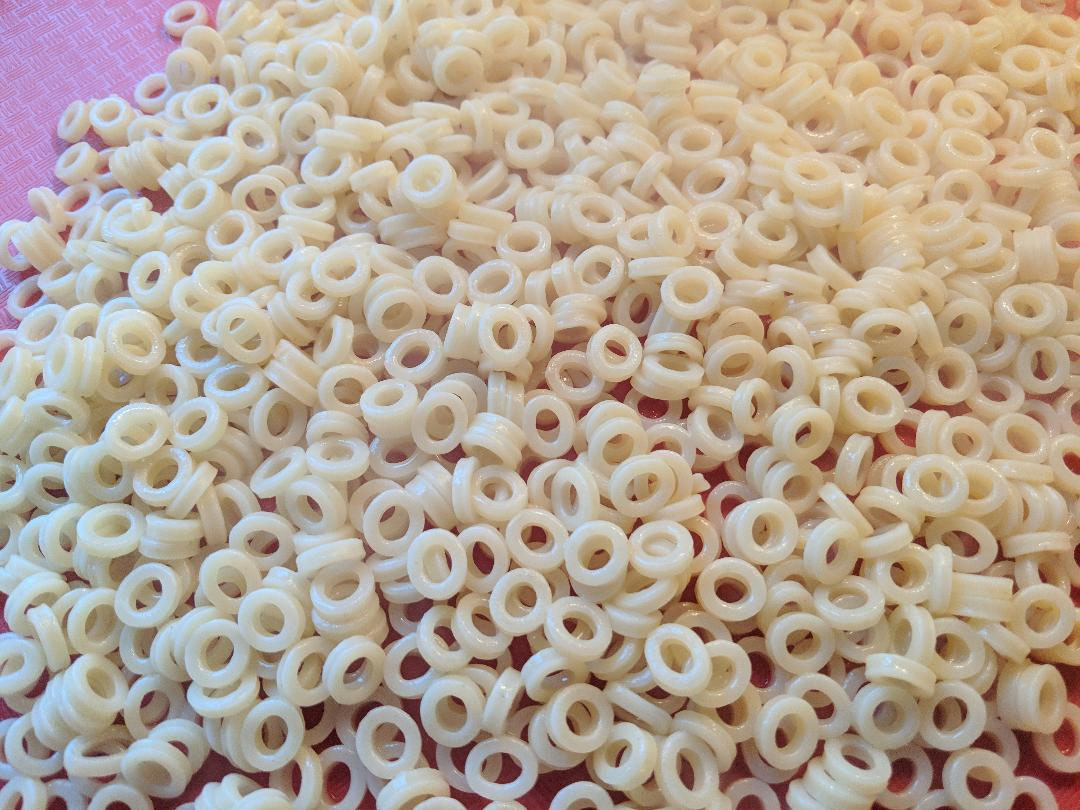 Cabbage has such a delicious flavor. I add to soups and Beef Stew. When added to soups it adds such another dimension of flavor. I also love it sauteed in a pan with some butter, salt and pepper. The last time I made Minestrone everyone loved it with the cabbage. Let it cook on the stove slowly , so all the flavors of the veggies meld together.
As with any soup or stew recipe, it is not necessary to follow the exact amounts. If you like more carrots, add more carrots. If you do not like cabbage eliminate it. That's what's so good about soups and stews, you make them your own. Just don't be like me and forget to write down the changes you made. When the soup comes out super delicious like this one, you can make it again exactly the same way. I think what makes this soup so delicious is the addition of Pancetta and Leeks, which I have never put in Minestrone before.
Ingredients
3 Tbsp olive oil
2 - 1/4 inch thick slices Pancetta
3 leeks (white and light green parts only), quartered and chopped
3-4 carrots, peeled, halved and chopped
3 stalks celery, chopped
1 cup cabbage, chopped
2 cloves garlic, minced
Handful of fresh parsley, chopped
Sprinkling of dried Oregano
Sprinkling of dried Basil
3 small Zucchini, halved and chopped
1 15-1/2 oz can Great Northern Beans, rinsed and drained
1 15-1/2 oz can whole tomatoes
2 - 32 oz. cartons Chicken Stock or Broth
Parmesan Cheese Rind
3/4 cup small pasta, cooked, drained, and laid out on a sheet to cool and dry slightly
Instructions
1
On medium heat, in a large stockpot add 3 Tbsp olive oil. Chop Pancetta into tiny pieces and saute in olive oil until crispy and fat is rendered.
2
Add leeks, carrots, celery and salt and pepper. Saute until vegetables are slightly tender about 5 minutes.
3
Add garlic, and saute until fragrant, about 1 minute.
4
Add stock and tomatoes, beans and herbs.
5
Cover and cook 15 minutes.
6
Add zucchini and cabbage.
7
Continue to cook until vegetables are tender.
8
Remove Parmesan rind, and add pasta either to each bowl before serving, or to entire soup if eating right away.
9
Serve with grated Parmesan cheese.
Notes
If soup is too thick, add more chicken stock.