I found this great Fried Rice recipe in one of my Cooks Illustrated magazines. I was having a Luau themed party for my family, and thought this would be perfect. It was fantastic! For the party I made this Fried Rice, a whole tenderloin on the grille, a Famous Dave's Twice-Smoked Orgasmic Ham, my home made short cut version of baked beans and cole slaw. The rice, baked beans and cole slaw can be made ahead. The tenderloin and ham just goes in the oven and grille. Super easy.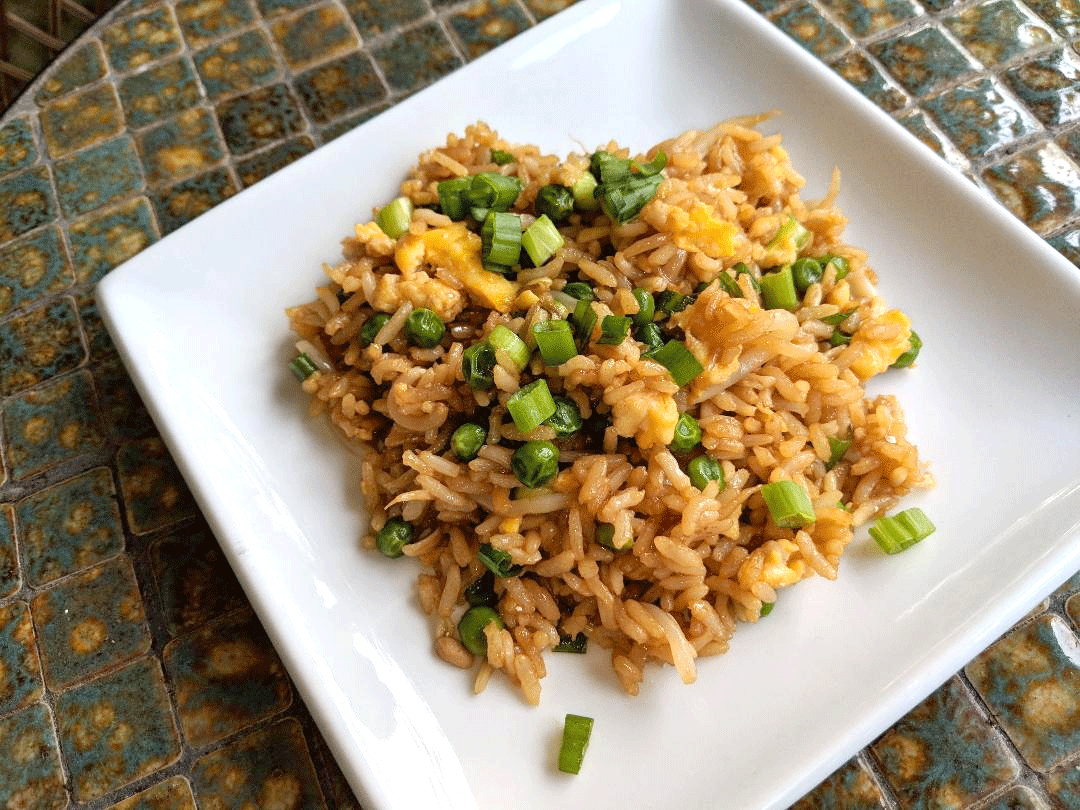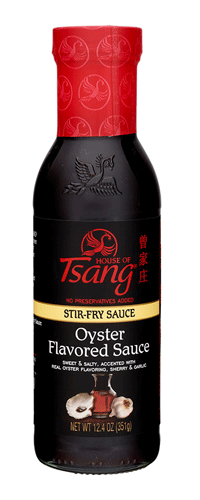 I have tried literally every brand of Oyster Sauce I could find, and there is only one brand I prefer. House of Tsang Oyster Sauce. It is much sweeter than the other brands I've tried. I can only find in one store locally, otherwise I would have to purchase on line.


Another great product that can be used in this dish instead of regular Soy Sauce is Kikkoman Sweet Soy Sauce for Rice.  It's a little sweeter than regular Soy Sauce.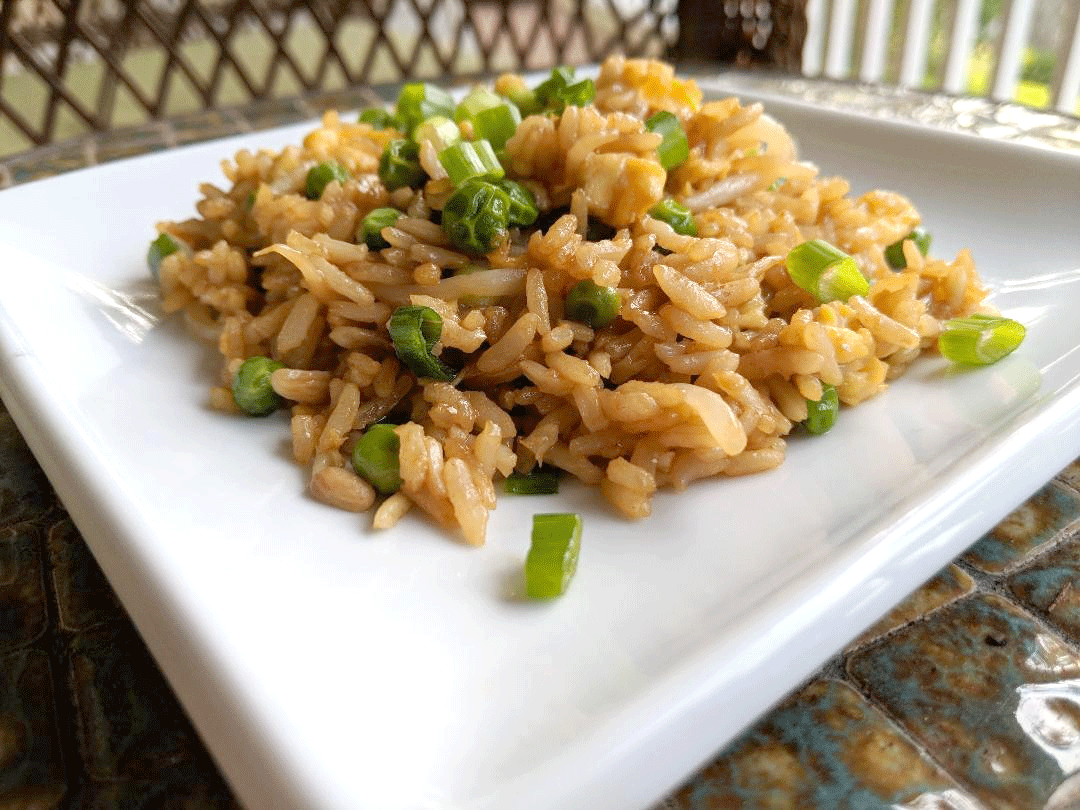 As you can see the rice is not super dark, but is so tasty you won't believe it!


I have not tried yet, but if you like beef fried rice, you can add tiny bits of beef and a tiny bit of smoke flavoring. I bet it would be delicious. As with many recipes you can switch up the ingredients to suit your taste. Add veggies, chicken, shrimp, basically anything you like. This is a great base recipe so you can change everyhting up and make it your own!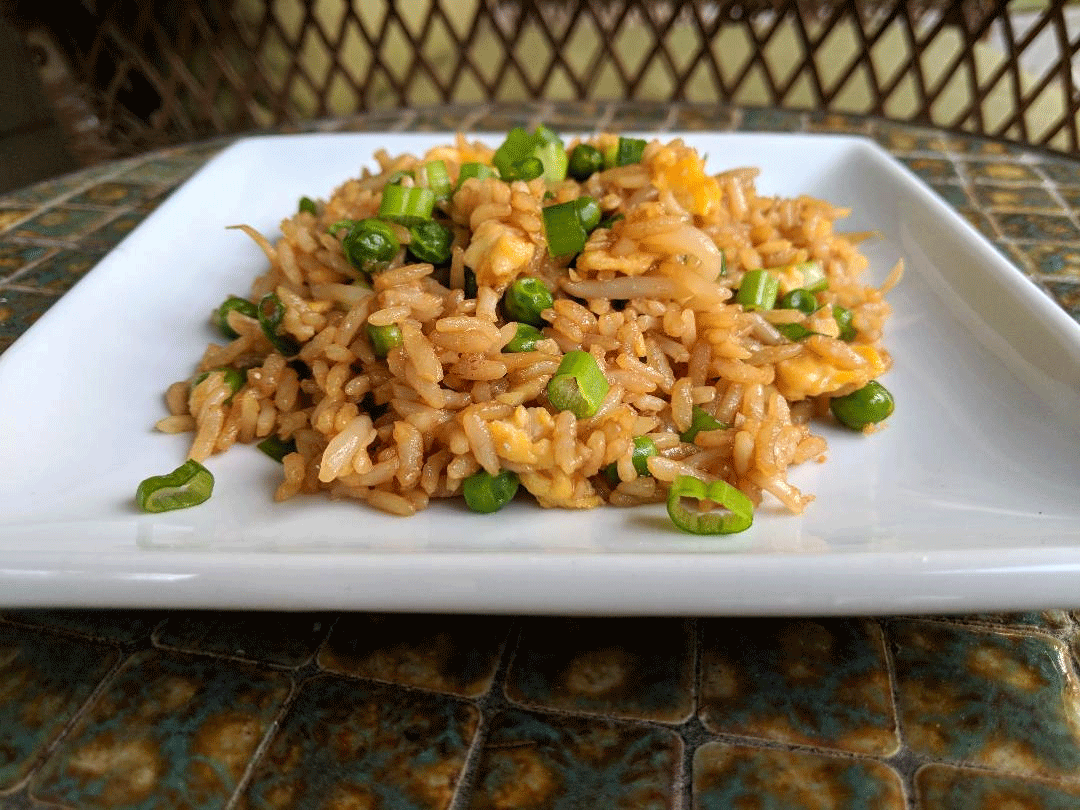 Ingredients
1/2 c. oyster sauce
3 tablespoons soy sauce
3 tablespoons canola oil
2 large eggs, beaten lightly
1 c. frozen peas , thawed
2 medium garlic cloves, minced
7 c. cooked white rice, completely cooled and clumps separated
1 c. bean sprouts
5 medium scallions, sliced
Instructions
1
Cook rice according to package directions and cool fully on a cookie sheet. Separate any clumps.
2
Combine oyster sauce, and soy sauce in small bowl, set aside.
3
Heat 12" non-stick skillet over medium heat. add 1-1/2 tsp oil and coat pan. Add eggs and cook without stirring until they begin to set, then scramble, breaking into small pieces until cooked. Transfer to a plate.
4
Return skillet to burner on high heat; add 2-3 Tbsp. oil. Add peas and cook 30 seconds, stir in garlic until fragrant about 30 seconds. Add rice and some of the oyster sauce mixture; cook stirring constantly until heated through. Add additional sauce as needed. Add eggs, bean sprouts and scallions. Taste rice mixture before adding more sauce.
5
Cook until heated through.
Notes
After the rice is cooked, make sure to completely cool the rice on a cookie sheet and separate any clumps. Otherwise the fried rice will be "very" starchy and unappealing. When adding sauce, add a little at a time. You don't want to over sauce. This is the most flavorful fried rice I've ever had. Addictive. The oyster sauce is the key ingredient in this dish. And for me, the "brand" of Oyster Sauce is key. Most of the restaurant fried rice is dull and lacks real flavor. This is full of flavor and just as good for leftovers ot to make ahead for parties. Yum!
Print