Any season is a good season for this Clam, Haddock & Scallop Chowder! This is perfect in Summer as well as the cooler months. There is nothing like a super creamy bowl of chowder full of fresh fish, tender and sweet scallops and clams.
They key to this delicious chowder is using the freshest fish, scallops and clams.
I went to my fish market the other day and purchased a pound container of fresh chopped clams. They keep in the freezer, and are always handy when you want to make a chowder. There is no worries of getting fresh fish when shopping at your local fish market…everything's fresh, and there is loads of selection. I am lucky to live by the ocean so there are loads of fish markets and their fish genuinely smells like the sea.
You can eliminate any of the seafood in this chowder but it is delicious with all three. The clam juice is better when made fresh, but I don't always plan ahead. So I use Bar Harbor Clam Juice. It's a good substitute for fresh when your in a pinch.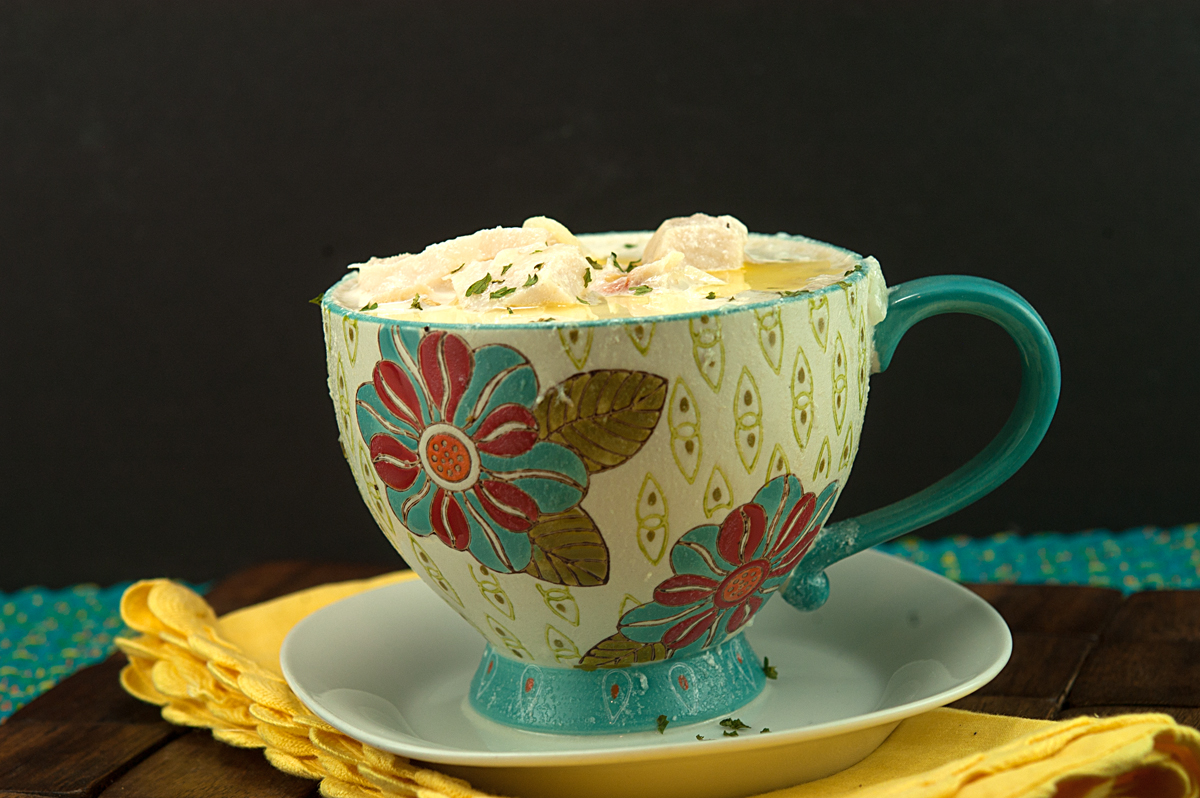 If you like a thicker chowder, make a roux by adding 2 Tbsp flour to the onion/fat mixture and cooking down a bit. Then add the liquids. The flour will help thicken the mixture. However, I much prefer a thin fish chowder. Funny, I like thin fish chowder and thick clam chowder.
Also, remember when adding the cold milk or cream to the hot mixture, temper the cold cream with a little of the hot liquid so the milk/cream doesn't curdle when added. You want to add "warm" cream to the hot mixture, not cold. Curdled milk/cream doesn't ruin the chowder, but it sure does make it look horrible!
This chowder is hearty, full of seafood flavor, and perfect for any Summer or Winter meal. You can replace or add any type of seafood, such as lobster, or any other white fish to this recipe. You can even add in a can of creamed corn! That's what's great about chowders. You use the same principal to make and add your own touch for ingredients.
Print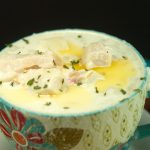 Clam, Haddock & Scallop Chowder
---
Description
Delicious, super creamy chowder full of fruits of the sea. Nothing could be more comforting.
---
4 slices bacon
1 large onion, diced
3 sprigs fresh thyme
1 Bay Leaf
3 large potatoes, peeled and diced
3 – 8 oz. bottles clam juice
1 lb container frozen or fresh minced clams
4 –5 large scallops, cut into smaller pieces
1/2 lb piece of haddock
1–1/2 c. half and half
1–1/2 c. milk
Salt & Pepper to taste
---
Instructions
Fully cook the bacon to render the fat. Remove the bacon pieces and reserve the piece for garnish.
Add one minced onion to the bacon fat, and saute until translucent , but not browned. If you want a thicker chowder, add 2 Tbsp flour to this mixture, stir in, and cook for about a minute or so.
Add clam juice, and diced potatoes. Cook for approx. 10 minutes or until potatoes are tender but not mushy.
Temper (warm) the milk and cream with some of the hot liquid mixture. Then add the milk and cream to the chowder. Cook on low another 5 minutes or cook until the potatoes are tender. Add clams, haddock, and scallops.
Add thyme, salt and pepper and bay leaf.
Cook on low for 10 to 15 minutes or so, until fish is cooked.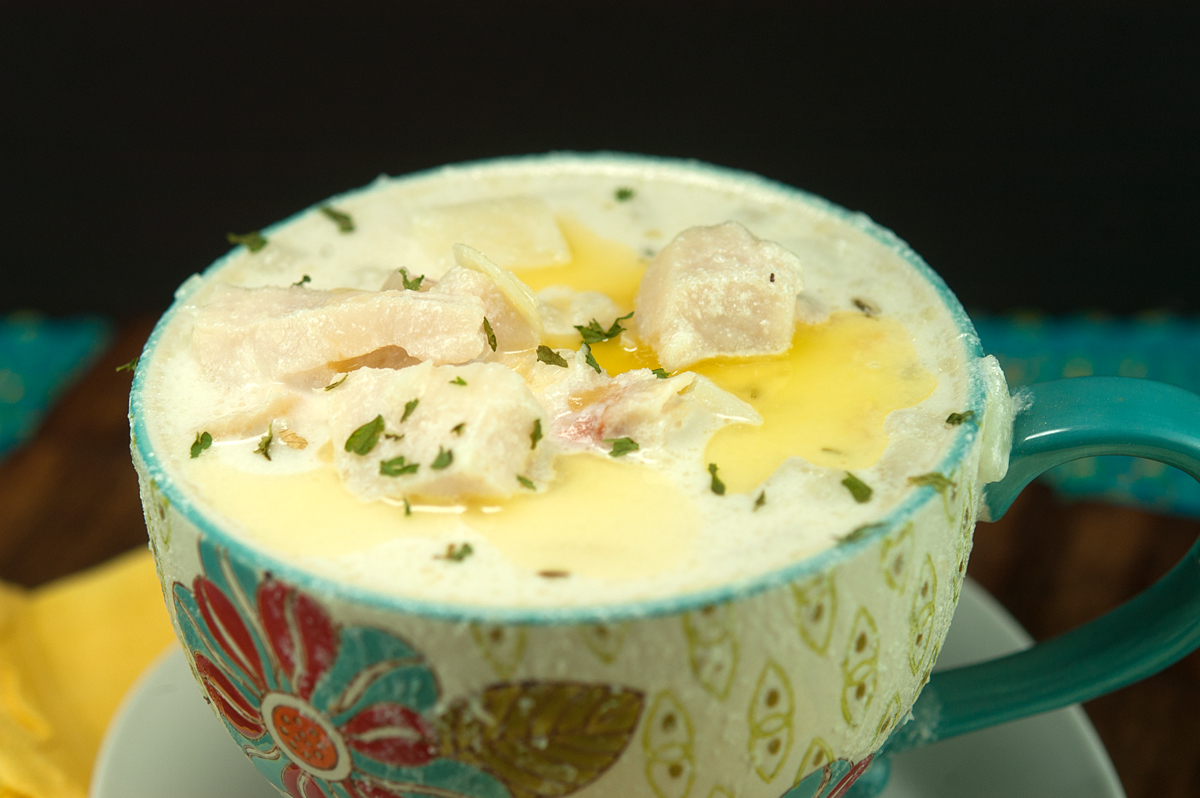 Save