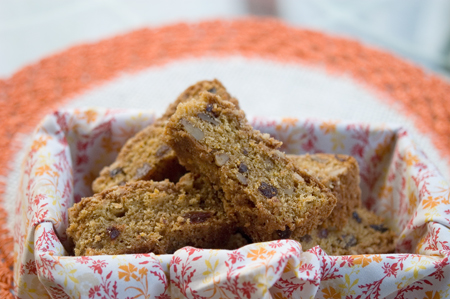 This recipe is great if your craving carrot cake but want the texture and ease of brownies. There's a streusel topping instead of the cream cheese frosting you usually find on carrot cake, so they're great for picnics, outdoor parties or anywhere where refrigeration is not readily available.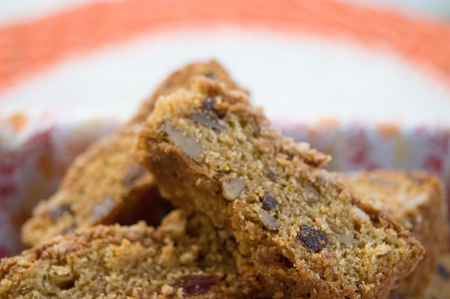 Carrot Streusel Brownies
1-1/4 c. light brown sugar
1 stick unsalted butter, softened
2 eggs, beaten
12 tsp vanilla extract
1-1/2 c. all purpose flour
1/2 tsp baking soda
1/2 tsp baking powder
2/3 c. golden raisins
1 c. shredded carrots
1/2 c. chopped walnuts
Streusel Topping:
1/3 c. finely chopped walnuts
3 Tbsp brown sugar
2 Tbsp all purpose flour
1/2 tsp ground cinnamon
2 Tbsp unsalted butter, melted
Preheat the oven to 375° F. Lightly grease a 12 x 8 inch baking pan.
Cream together the sugar and butter until pale. Beat in the eggs and vanilla extract. Sift the flour, baking soda and baking powder into the mixture and gold in evenly. Stir in the golden raisins, carrots and walnuts.
Spread the mixture into the prepared pan. Combine all the topping ingredients to make a crumbly mixture and sprinkle evenly over the cake mixture.
Bake for 45-55 minutes, or until golden brown and just form to the touch. Let cool in the pan, then cut into squares or bars.
Makes 15.