We've all had Tiramisu. I've made several different recipes, but this Best Tiramisu Ever recipe, takes the cake! It's from Chef Dennis, who's recipes are some of the best I've found. His pictures are beautiful, and he even has video's of making different recipes on his blog. I have been following him for quite some time, and have made several of his recipes, and believe me, they all come out delicious. So save this recipe, and the next time you are in the mood for a great, luxurious dessert, pull out this recipe.
It's only coincidence that it's almost Valentine's Day, and this has got to be the most appropriate dessert for Valentine's Day I know. "Anyone" can make Tiramisu. You just have to make a Sabayon or Zabaglione, which is essentially a light, mousse-like Italian dessert that's made by whisking eggs and sugar over gently boiling water until the eggs thicken but do not scramble. The French add a little white wine, but other than that its all universal. After that, beat your cooked egg mixture until thick, add Mascarpone, and add some whipped heavy cream.Now you have heaven in a bowl. Don't have a double boiler to cook the Zabaglione??? Use a metal or glass bowl over a pan of boiling water. Just don't let the bowl touch the boiling water. Easy peasy.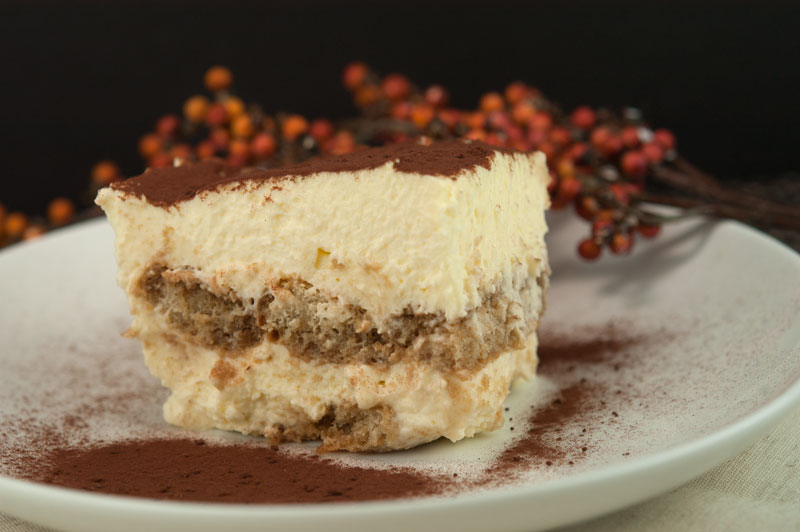 You dip some ladyfingers in very strong coffee or espresso with a little Kaluha added, assemble with the Zabaglione, dust the top with some really good cocoa powder, and you will have nothing but raves.
The only thing I would change a tad, would be to add a thin layer of Zabaglione to the dish before adding your first layer of ladyfingers. I don't really care for the ladyfingers sitting on the bottom, and all that delicious coffee/Kaluha mixture sitting in the pan. This has absolutely no bearing on how the dessert comes out, its just a personal preference. And make sure when you choose a dish to put this dessert in, it's a rather deep one, so you don't run out of room for the delicious Zabaglione.
This is a super easy dessert, and with Dennis' recipe…you can't go wrong! Thanks Dennis, keep up the good work!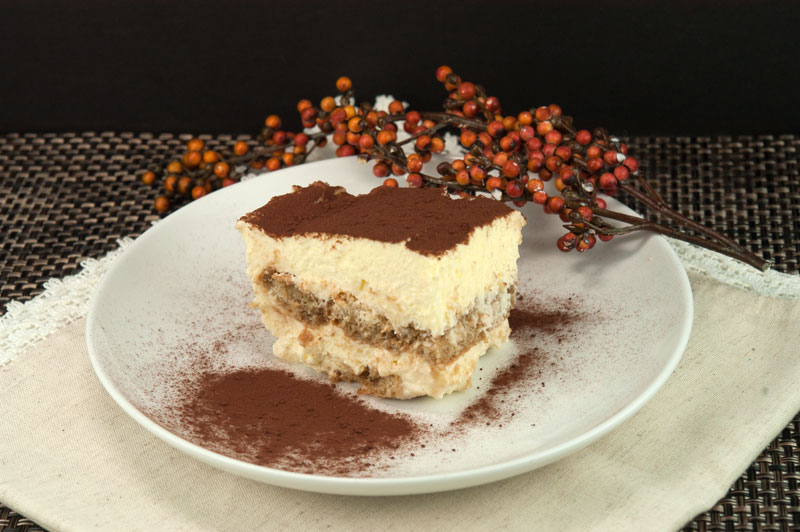 Print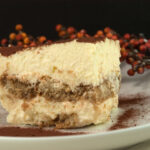 Best Tiramisu Ever!
---
Author:

Prep Time:

30 mins

Cook Time:

10 mins

Total Time:

40 mins

Yield:

9

1

x
6

egg yolks

1 cup

sugar

1

–

1/4

cup mascarpone cheese

1

–

3/4

cup heavy whipping cream

2

–

7

oz packages Italian Lady fingers

1 cup

cold espresso

1/2 cup

coffee flavored Liqueur (optional)

1 Tbsp

cocoa for dusting
---
Instructions
Combine egg yolks and sugar in the top of a double boiler, over boiling water. Reduce heat to low, and cook for about 10 minutes, stirring constantly. This is your sabayon, remove from the heat and whip yolks with an electric mixer until thick and lemon colored.
Add Mascarpone to whipped yolks, beat until combined.
In a separate bowl, using electric mixer, whip cream to stiff peaks.
Gently fold the whipped cream in the mascarpone sabayon mixture and set aside.
Mix the cold espresso with the coffee liquor and dip the lady fingers into the mixture just long enough to get them wet, do not soak them!
In the bottom of a deep 9″ square baking dish, add a thin layer of mascarpone mixture. Arrange the lady fingers all across the bottom.
Spoon half of what's left of the mascarpone cream filling over the lady fingers.
Repeat process with another layer of lady fingers and cream.
Refrigerate 4 hours or overnight.
Dust with cocoa before serving.