Ok, I do admit it, my husband always says that Beef Stroganoff doesn't look very appealing, and I think he's right. But it tastes so delicious!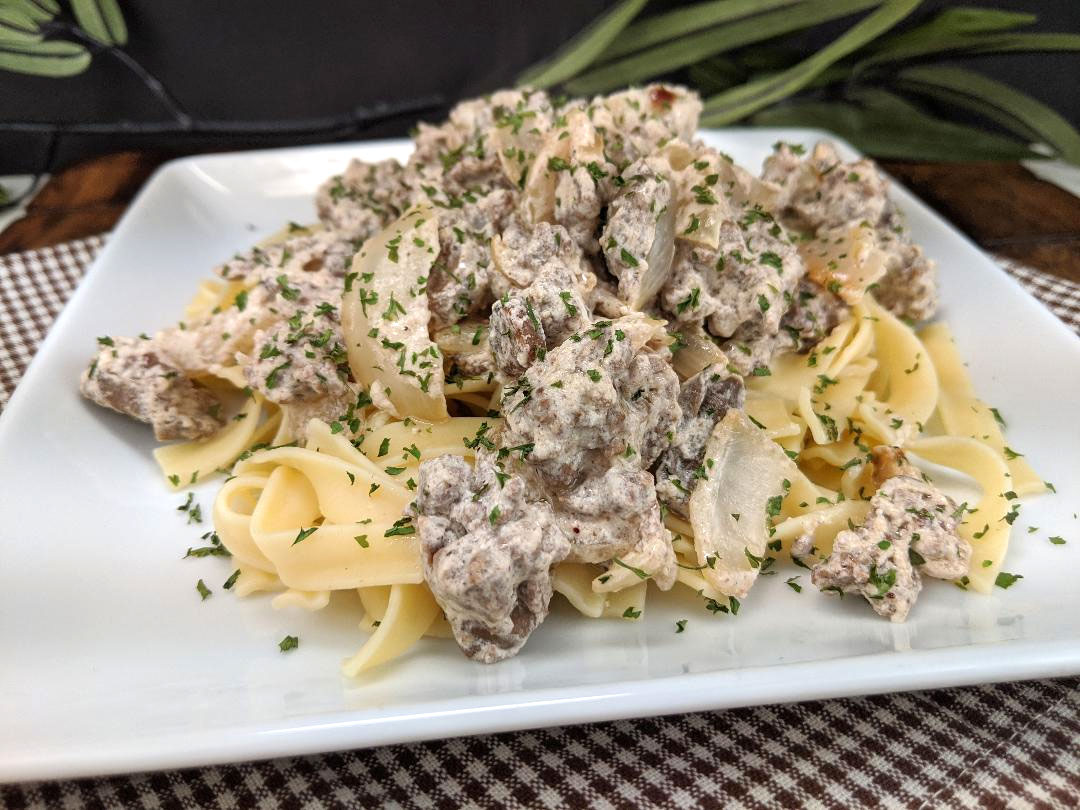 The same thing can be said for Creamed Asparagus on toast, which I also love.
I think Beef Stroganoff is one of those dishes you either love or hate. I love it, my husband doesn't. So I make it very rarely. There are just those times you are really craving it and just have to make it. My husband doesn't care for it, so tonight he's just going to have to fend for himself!
I found this recipe long ago in a Fannie Farmer cookbook. I usually use choice sirloin tip strips (or flap meat, which is what sirloin tips are cut from) or top sirloin, and slice very thinly or throw it into the food processor and chop slightly. You could use the tenderloin that's called for in the recipe, but I can never find a small amount of tenderloin, and the sirloin flap meat is actually pretty tender and goes well in this recipe. You can use white or any similar mushrooms, it really doesn't matter. Make sure to freshly grind whole nutmeg. The flavor is so much better fresh.
Either way, every once in a while I have to have my Beef Stroganoff fix. Tonight was one of those nights. If you love sour cream as I do, try this recipe. It's comfort food at it's best!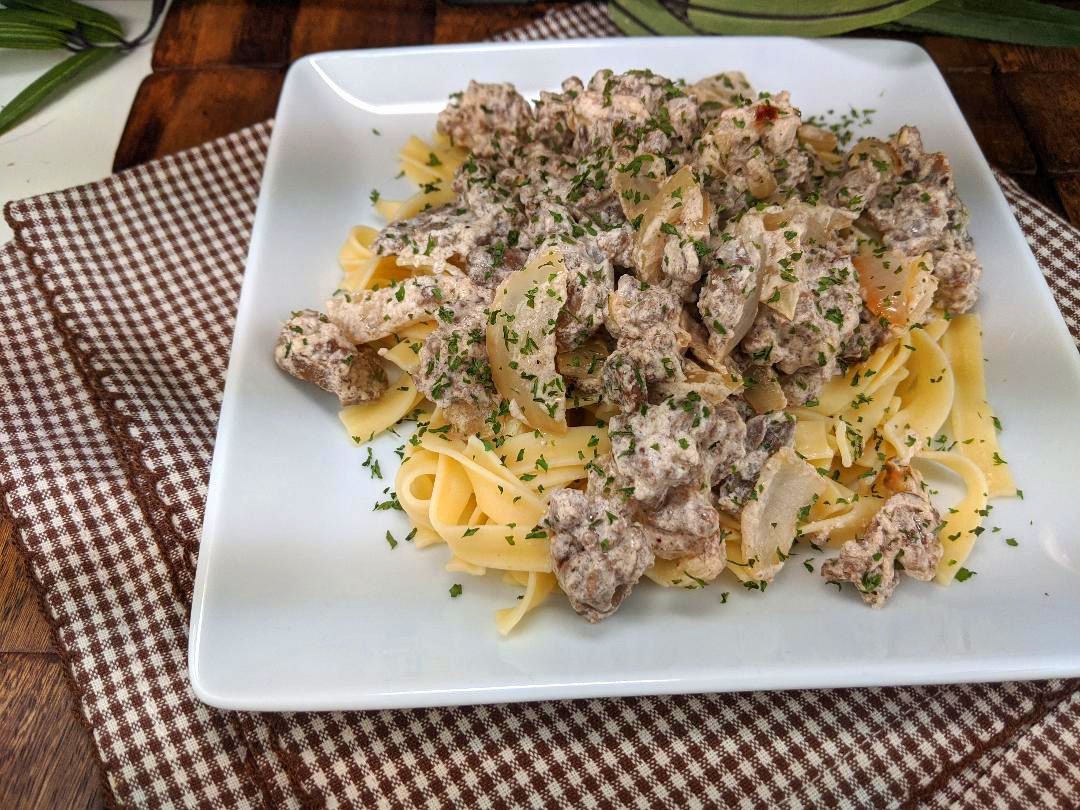 Ingredients
6 Tbsp butter
1 small red onion, sliced thinly
1-1/2 lb tenderloin, thinly sliced (or sirloin tip flap meat)
1/2 lb mushrooms, sliced
1-1-1/2 c. sour cream
1/8 tsp freshly ground nutmeg
salt & pepper to taste
Instructions
1
In a large skillet, over med high heat, saute onion in 3 Tbsp butter until soft and slightly browned. Remove from pan.
2
Heat still on medium high, add beef and cook until browned on both sides.  Remove beef and set aside with onions.
3
Add the remaining 3 Tbsp butter to skillet. Stir in the mushrooms, cover and cook 3 minutes. Season with salt, pepper and nutmeg. Whisk the sour cream (starting with  1 cup) and add to the pan, but do not allow it to boil. Return the beef and onion to the sour cream mixture. Add more sour cream if desired and just heat through, making sure not to boil.