For years I have been trying to find the perfect cole slaw dressing. Finally I have found a recipe that fits the bill!
I found this recipe on sixsistersstuff. I decided to try it and viola! finally its that taste I was looking for. Most recipes taste mostly like Mayonaise or Miracle Whip. I wanted it to taste more sweet and tart instead of tasting like mayo.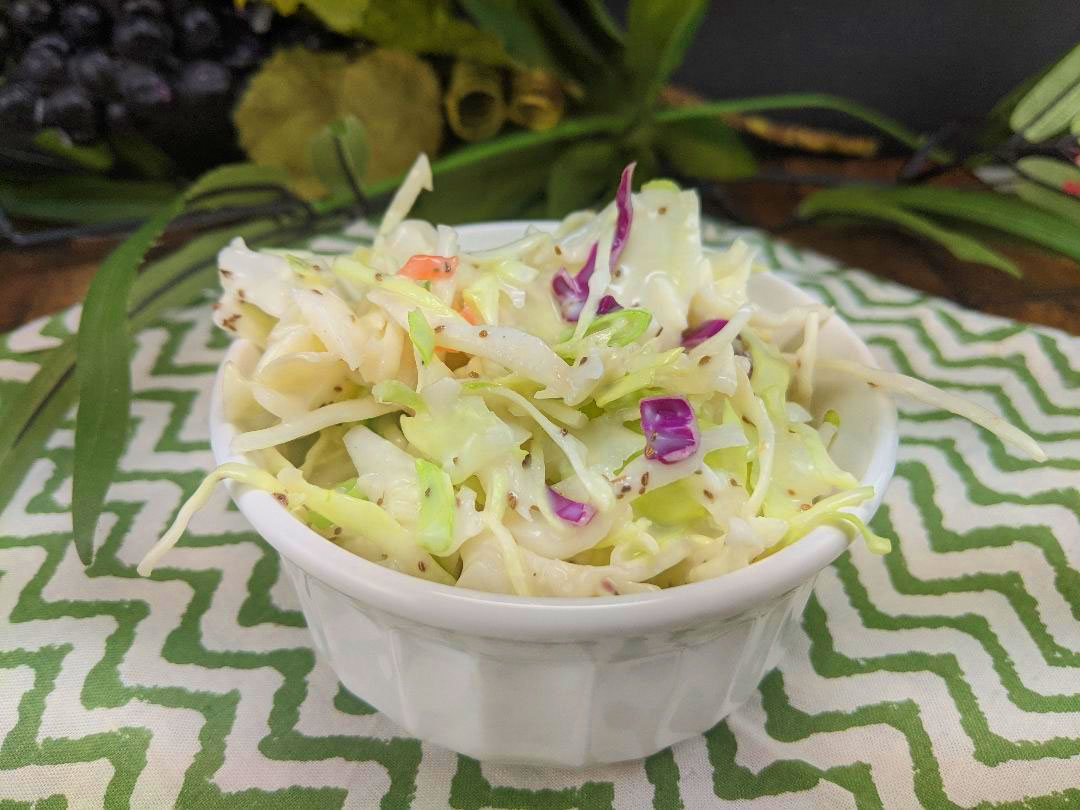 This is perfect! Their recipe used fresh cabbage and carrots shredded. I had the bagged stuff and just added a little super thin sliced and chopped onion. Theirs did not include celery seed and I love celery seed in mine.
Either way this cole slaw dressing is perfect! Put on a sandwich, eat it all by itself…it doesn't matter, its perfect.
Ingredients
1/2 cup Miracle Whip
1/3 cup sugar
1/4 cup milk
1/4 cup buttermilk
2 1/2 Tablespoons lemon juice
1 1/2 Tablespoons white vinegar
1/2 teaspoon salt
1/8 teaspoon pepper
1 tsp celery seed
Instructions
1
Combine all of the dressing ingredients in a large bowl and whisk together.
2
Finely chop cabbage or run through a food processor.
3
Combine cabbage, carrots, and onion and toss together.
4
Sprinkle in celery seed and pour dressing over the slaw and mix until well combined.
5
Cover and refrigerate for at least 4 hours before serving.