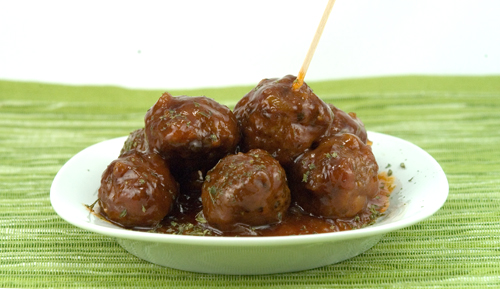 I love Nascar. And I love cooking. The two go together just like football and tailgating. My favorite driver is….. Dale Jr!
Since races fall on weekends, and I do most of  my cooking on weekends, I decided to feature a recipe for each week of the "Chase". The Chase is the last 10 weeks of races, that lead to the championship.There are 12 drivers that compete for the championship comprised of the top 10 drivers in points from the season, along with two drivers ranked between 11th and 20th that have the most wins.  There will be different posts for each week of racing. And I'm hoping that it is Junior that wins the championship this year!
Each post will feature finger foods, appetizers, and basically tailgating foods. For those of you tailgating at the races, or hosting Chase parties, these recipes will be great!
Stay tuned for feature posts and race winners.
This weeks recipe I found on Sweet Peas Kitchen blog. I had a recipe from Paula Deen bookmarked that was similar, but the ingredients in this sauce looked much more tastier. Trust me, its tasty!
The recipe calls for baking the meatballs on a baking sheet. Be very careful not to burn! Turn after 5-6 minutes!
 1st Race: Chicagoland Speedway and Final Race Homestead-Miami Speedway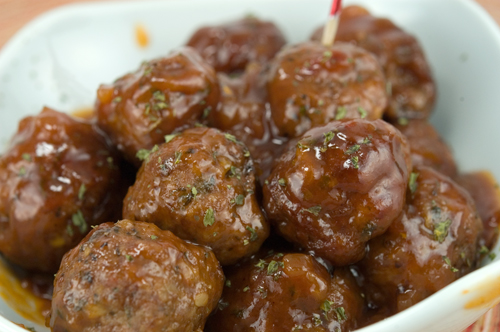 Print
Description
These deliciously sweet and sour meatballs and the perfect food to pick on. This tasty sweet and sour sauce is perfect for an appetizer.
---
4

slices hearty white sandwich bread, torn into pieces

1/2 cup

whole milk

2

large egg yolks

1/2

pound ground pork

1/2 cup

finely chopped fresh parsley

2

garlic cloves, minced

1 teaspoon

salt

2 teaspoons

pepper

2 1/2

pounds 85% lean ground beef
For the sauce:

1 tablespoon

vegetable oil

1

onion, minced

1

(28-ounce) can tomato sauce

2 1/2 cups

apricot preserves

1/4 cup

packed dark brown sugar

3 tablespoons

Worcestershire sauce

2 tablespoons

Dijon mustard

1/4 teaspoon

red pepper flakes
---
Instructions
Adjust oven racks to upper-middle and lower-middle positions and heat oven to 450 degrees F.
In large bowl mash bread, milk, and egg yolks with a fork until smooth. Add pork, parsley, garlic, salt, and pepper and mix until combined. Add beef and mix until combined.
Using a tablespoon, roll meat mixture into 1¼-inch meatballs and place on a rimmed baking sheet. Bake meatballs on 2 rimmed baking sheets until cooked through and beginning to brown, 12 to 15 minutes, switching and rotating sheets halfway through cooking.
While the meatballs are baking, heat oil in Dutch oven over medium-high heat until shimmering. Cook onion until softened, about 5 minutes. Mix in tomato sauce, preserves, sugar, Worcestershire, mustard, and pepper flakes and bring to boil. Reduce heat to medium-low and simmer until sauce is thickened, about 15 minutes. Add meatballs and simmer until 5-10 minutes.
Notes
Here is an optional way to cook these in the slow cooker. Cook sauce as directed, and place uncooked tiny meatballs into prepared sauce. Cook in slow cooker until cooked. This eliminates any browned meatballs from the oven cooking method. The oven method is quicker, but watch like a hawk to make sure the meatballs don't brown too much! And make sure you make the meatballs small enough to pop in your mouth!

Winner of Race 1 of the Chase and "2012 Sprint Cup Champion", Brad Keselowski!