We've been going to Dinnerhorn in historic Portsmouth NH for years. In other words, every time you go, you can expect the same great quality as you got the last time you were there.
Dinnerhorn is a family owned business owned by the Kamakas family since 1960. Their claim of having the freshest seafood around has been proven by the many, many times we have been here. Never, have we had a bad dining experience at the Dinnerhorn.
They are located on busy and scenic Route 1 in Portsmouth NH, right down the street from where the renowned Yoken's Restaurant used to be.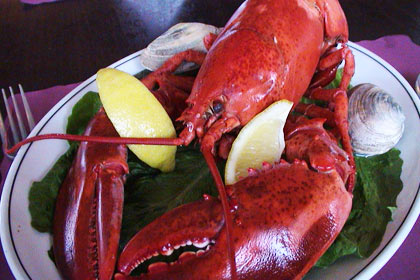 Their dining room is cozy, comfortable and welcoming, with a fireplace to make it even cozier in the cooler months. A lot of the staff have been there for years, therefore know the menu selections inside and out, should you have any questions. They are friendly and very attentive.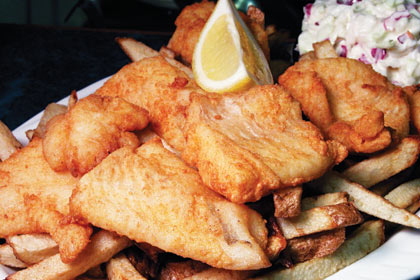 They offer seafood in every form, baked, fried or sauteed. Their Prime Rib is the best around, which come with a generous portion of beefy Au Jus, their steaks are tender and juicy. Their Shrimp Cocktail is some of the biggest I've seen! They also have pasta dishes and pizza if your in the mood. In the mood for a Lobster Roll?, they've got those too! Their clam chowder is creamy and delicious and freshly made.
So, when you're in the area on vacation or just a day trip, make sure to stop in the Dinnerhorn. Whether you're in the mood for the freshest seafood around or a tender juicy steak, you won't be disappointed!
Save
Save
Save
Save