When you want a light dessert in the Summer I don't usually think of cakes. I think of a trifle you can throw together with a bakery pound cake, pudding, fruit and cool whip or whipped cream. Who wants to put the oven on right? Then I saw this Summery Pineapple Orange Cake…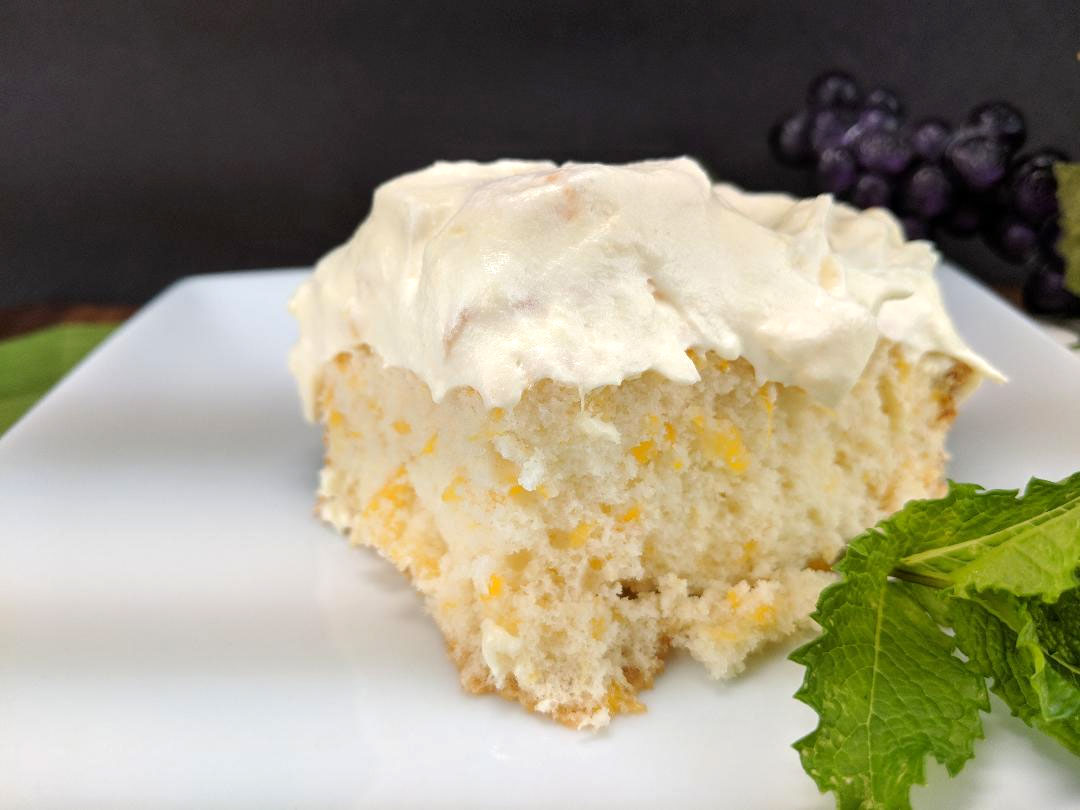 This recipe looked so delicious, I just had to turn the oven on and try it. It looks so light, fruity and delicious.
Making it is super simple anyone can do it with a hand held or stand mixer! Make early in the am when its cooler, and give it the 1 hour in the refrigerator to set up before you need it.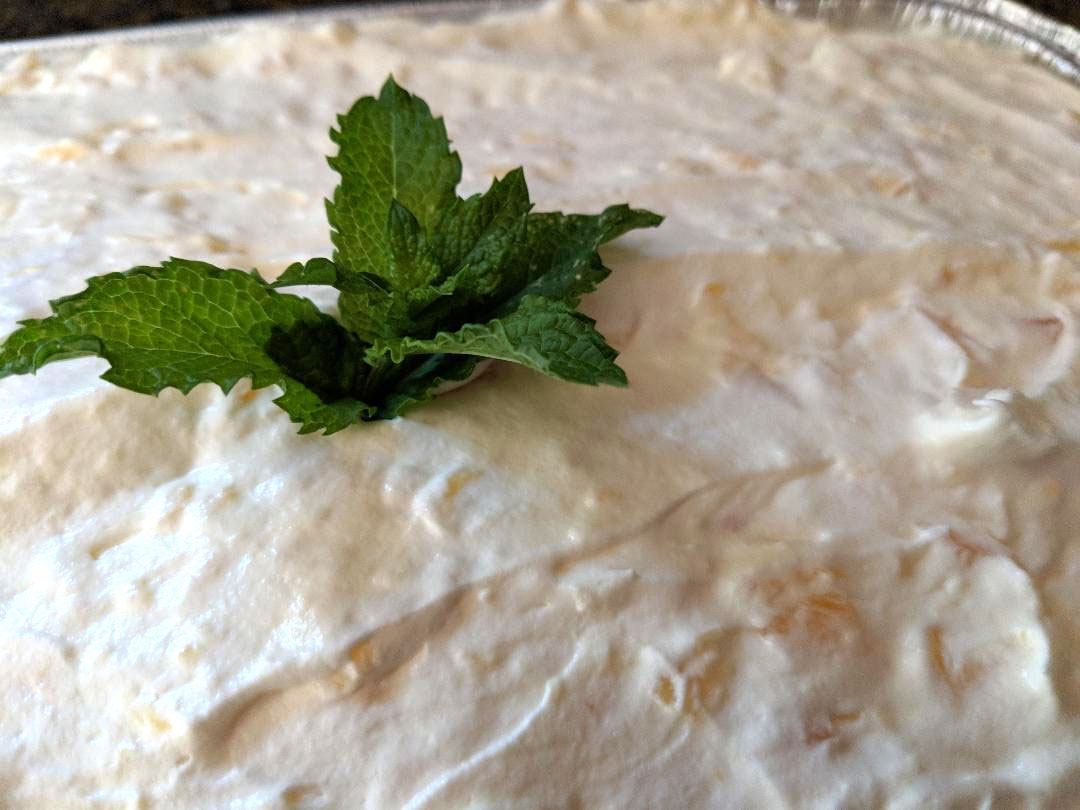 The frosting is super easy too. Just mix the dry pudding mix with the crushed pineapple, and fold in cool whip. Viola! You've got a Summer frosting for your light and fruity cake! Don't be afraid to pile on the frosting. Too much is never enough of this tasty topping!
This cake is super delicious and a real crowd pleaser! And…addictive!