I was in the mood for Roasted Potatoes and thought I would make some Roasted Potatoes with Rosemary. I have a huge Rosemary bush this year and feel its such a shame if I don't take advantage of it.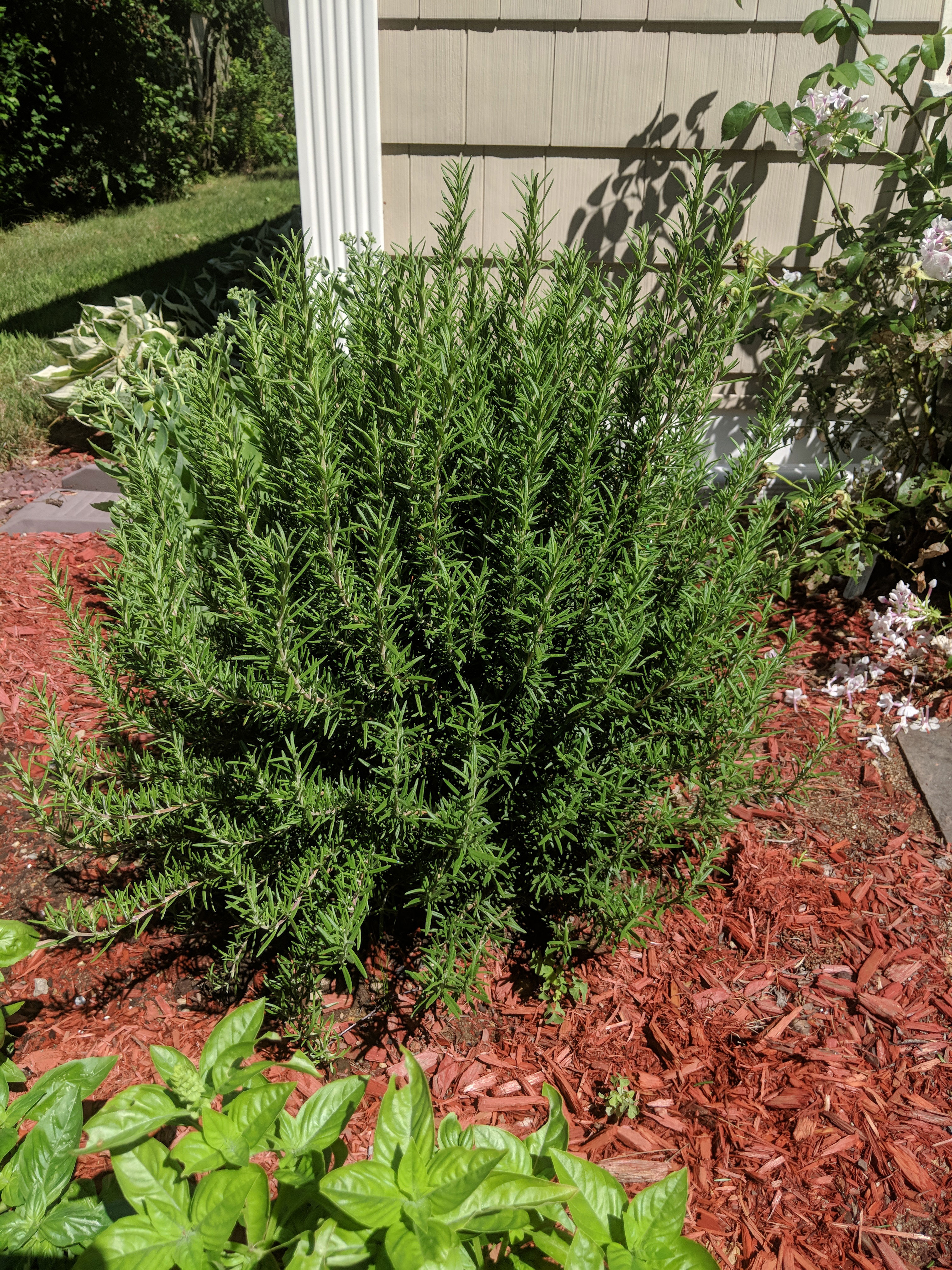 Being the impatient person that I am, together with the fact that it was quite late, I decided to put the red potatoes in the microwave for 10 minutes to get them cooking. I use red potatoes for many things like baked potato, potato salad, and roasted potatoes. They stay juicy and don't dry out like other potatoes.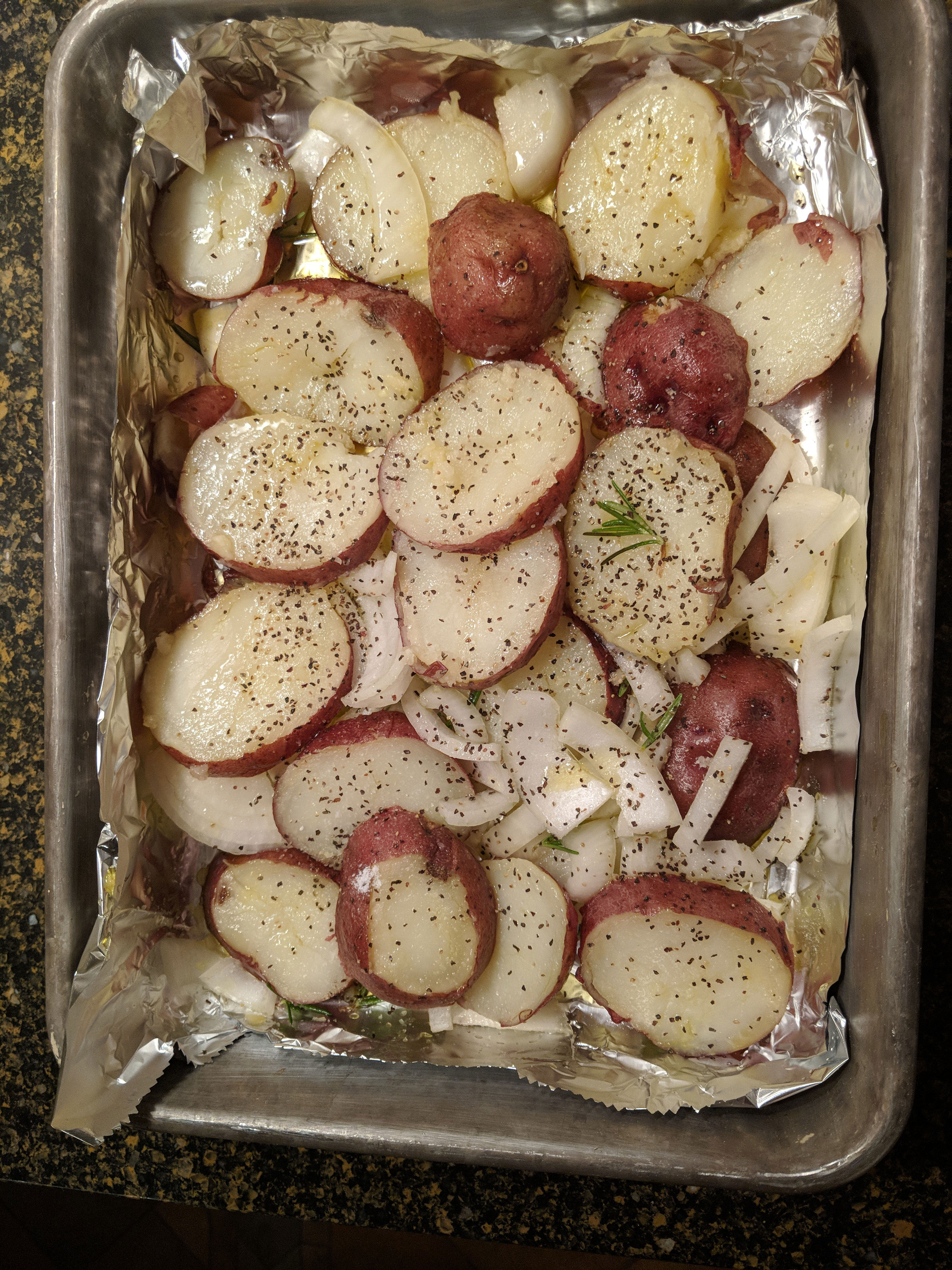 I sliced the prebaked potatoes in thick slices and threw in a pan lined with Reynolds Wrap Non Stick Foil. I then added some green pepper in thick slices, onion, rosemary, garlic and olive oil. Season with salt and pepper. I mixed it all together and put on the fire side of the grille.

These potatoes browned in no time at all on the hot grille. When they were browned, I switched them to the unlit side of the grille to stay warm.
Perfection at it's best!
Ingredients
4 -5 large red potatoes
1/2 large onion, cut into large chunks
1/2 green bell pepper, cut into large strips
2-3 large garlic cloves, minced
1-2 - rosemary sprigs
salt & pepper
4 Tbsp olive oil
Instructions
1
Light grille on one side.
2
Take 4-5 red potatoes, and place in the microwave for 10 minutes.
3
Meanwhile, take a metal 13 x 9 pan and line with non-stick foil.
4
When cooked and cooled slightly, slice with a serrated knife, into thick slices. Place into pan lined with foil, add onion, peppers, garlic, olive oil and salt and pepper.
5
Mix, and place on heated side of grille. Keep turning until browned. Put on unlit side of grille to keep warm.