Review of Andino's Italian Restaurant in Providence, RI



Hubby's favorite "Veal Parmesan"! Super thick veal…Super tender…Super delicious!

My husband and I drive all around searching for the ultimate restaurants. A hour and a half drive is not out of the question. So, we've eaten at a lot of restaurants. There are very few that stand out above the rest. One of them is Andino's Italian Restaurant in Providence, RI. We've been there many times. And there quality is right there every time.
Have you ever been to Federal Hill in Providence RI? If you haven't…go! It is a quaint "Little Italy" and is beautiful to walk on a Summer's evening or Summer's day. Of coarse, I go in the Winter, Summer, Fall and Spring. And no where near as much as i would like.
This last time, we went for a late lunch, early dinner. We were in the area, and just couldn't pass by the exit without stopping in. Andino's is located in the Federal Hill area of Providence. If you haven't been there, it is a quaint area, rich with Italian restaurants, food shops and bakeries. The La Pigna sculpture, a traditional symbol of welcome, abundance and quality, hangs from the center arches, with pineapples on them greet you on Atwells Avenue.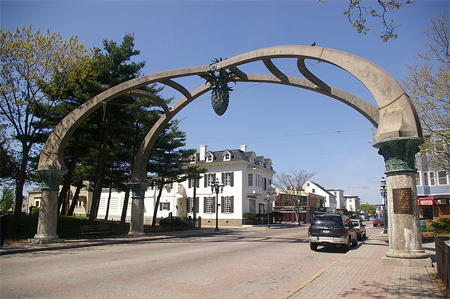 Within a short walk, you can go to Scialo Bakery, Tony's Colonial Food Store and Venda Ravioli to name a few. In the warmer months, you can dine outside in many of the restaurants or at Depasquale Plaza. Its truly a great place to sit, and relax, and enjoy life.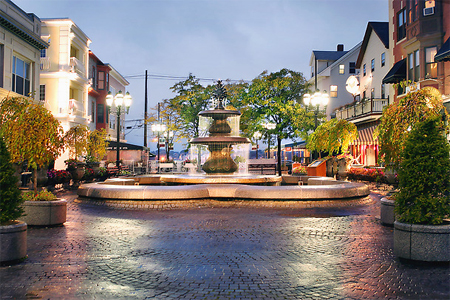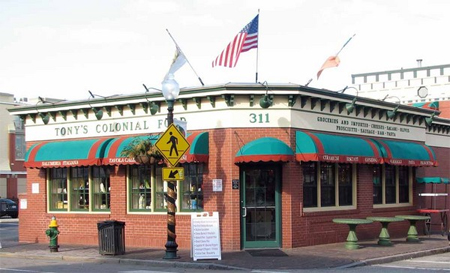 As in the Italian definition of the sculpture welcoming you into the neighborhood, Andino's is truly welcoming, and their food is certainly rich in abundance and quality. You can tell in the finished product, that they use only the highest quality ingredients. Usually, when you get quality, the quantity suffers. Not here. I got Chicken Picatta here for lunch the other day, and had to bring the rest home. The Chicken Picatta was $ 10.95 for lunch. The same quality and quantity you get for dinner. We usually sit right by the window, and watch the world go by, as we enjoy our delicious meal. We got to talking to some great people at the bar who were having lunch, had some great conversation, and got some great tips on the areas great finds from the locals. It truly is a neighborhood place. This is a place you just have to try. Trust me, you will thank me later!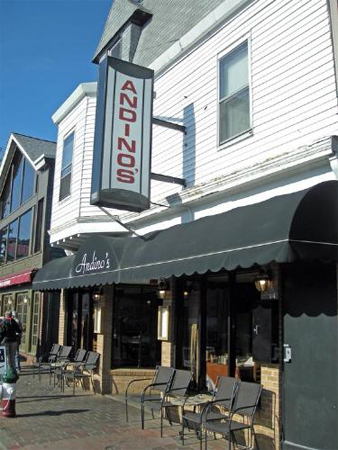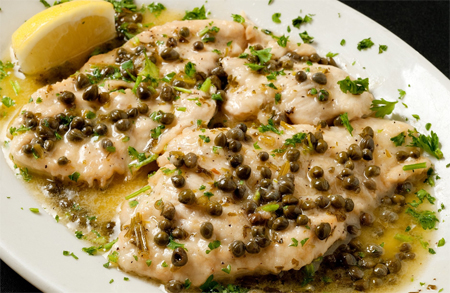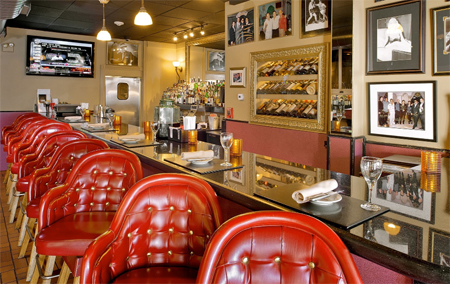 Providence is home to Johnson and Wales and one of my favorite chefs… Paul Mancuso. Some of the best chefs in the world come out of Johnson and Wales.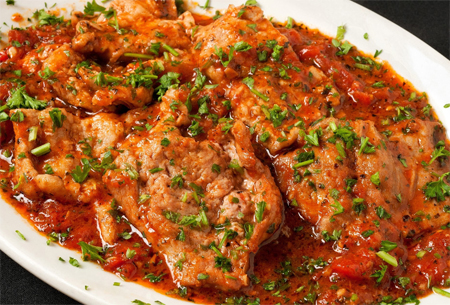 UPDATE 7/28/2108
Went again and service was impeccable. As usual. Our server, Laura, was very knowledgeable of the meals and specials, and was very attentive. I got my usual Chicken Piccata, super delicious, and two huge pieces of chicken. The hubby's Veal Parmesan was super thick and super tender. Delicious.  I don't know what they are doing, but…keep it up! Way to go Andino's!
They have been voted "Best Italian in the state of Rhode Island" and "King of the Hill" three years in a row!
Andino's Italian Restaurant
171 Atwells Ave
Providence, RI 02903
401-453-3164 or 401-421-3715