If you want to dress up otherwise boring Grilled Chicken, this is a great recipe! Especially if fresh garden tomatoes are available.
Grill your chicken as you usually do. While it's cooking, make this great accompaniment!
Saute a little onion until translucent, add a little garlic. Add onions, capers, tomatoes, parsley, white wine, a sprinkle of red pepper flakes, lemon juice and lemon slices.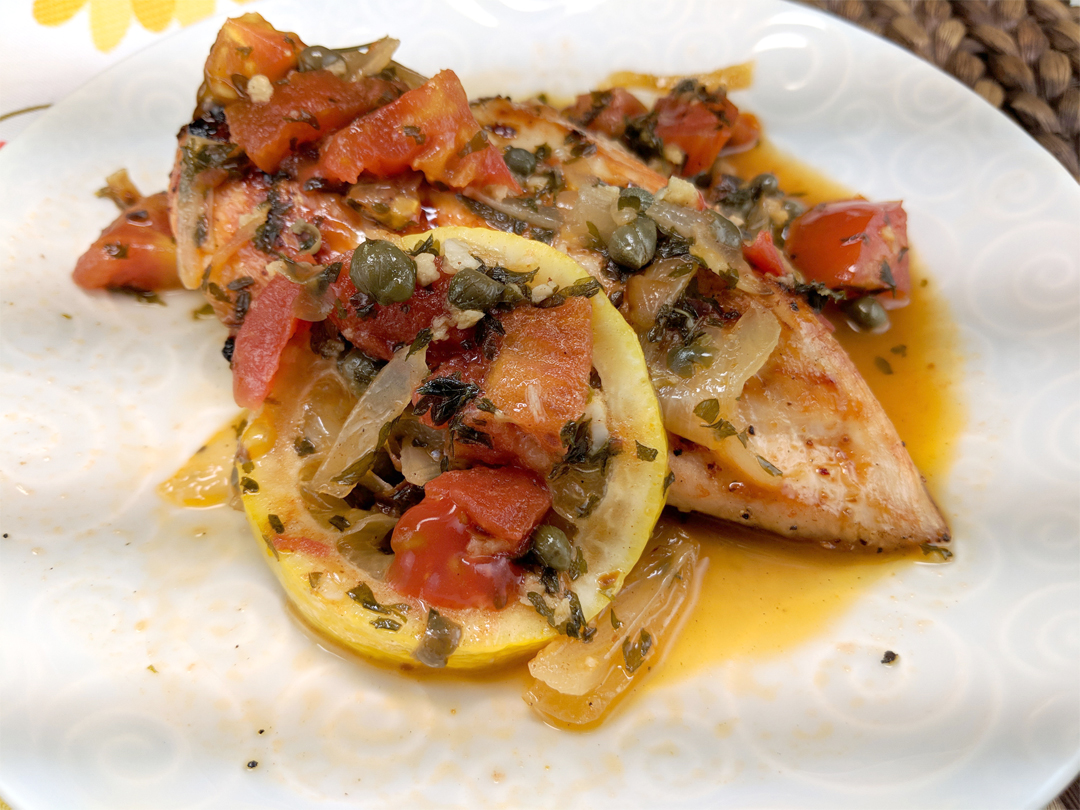 Let it simmer while chicken is being cooked.
When finished, Put some of the mixture over chicken and enjoy.
I love all of the flavors in this accompaniment! You will too.
Grilled Chicken with Tomatoes, Capers and White Wine
Print Recipe
Ingredients
2-3 Boneless Chicken Breasts
1/2 small onions, chopped
1-2 Tbsp olive oil
2 garlic cloves, minced
1 tomato, diced
1 Tbsp dried parsley or 2 Tbsp fresh
2 Tbsp capers
1/4 c. white wine
1/2 lemon Juice
Sliced lemon from squeezed lemons
Instructions
1
Grille chicken as usual on the grille or cook on top of the stove.
2
While chicken is cooking, saute onion in a little oil in a saute pan. Add garlic and cook for 1 minute.
3
Add diced tomato, capers, parsley and white wine. Cook on medium until wine had reduced slightly.
4
Add lemon juice and sliced lemons to mixture.
5
Cook until flavors meld slightly and top chicken with mixture.