I made this delicious meatloaf years ago, and my daughters boyfriend at the time was "over the moon" over it…hense the name… Ronnie's Favorite Meatloaf.  They were living with us at the that before they bought their house, and he was so busy that he wouldn't make dinner very often. But when my daughter would call him and tell him we were having meatloaf, he made sure he was home right on time! So I made this meatloaf quite often….
He was in a bad accident and passed away, and I couldn't make this meatloaf for the life of me. I searched for it on my blog one day, and strangely enough only the title came up, but the post and pictures had disappeared… I haven't fixed the post in all this time…in fact it still remains the same…this is a new post. Strangely enough and completely unplanned, I made this meatloaf on Superbowl Sunday, one of his favorite days. Saying football was his passion would be an understatement. Strange how things happen…I've only made it once since then. Every time I think of this recipe, I think of him.
It's time to repost as a new post as it has been 12 years, and it is a fabulous meatloaf that I found from Paula Deen. Delicious and super flavorful. I think Paula uses oatmeal instead of bread crumbs, and I added tiny pieces of diced carrots, but it is super delicious for dinner, and leftovers as well. The veggies in it really give it flavor, texture and interest. Thanks Paula for a great recipe.
When I make it, I always double the recipe. I always use roughly 2-1/2 pounds or so….I like to have leftovers for sandwiches or another nights dinner, so the recipe can be easily doubled…or tripled!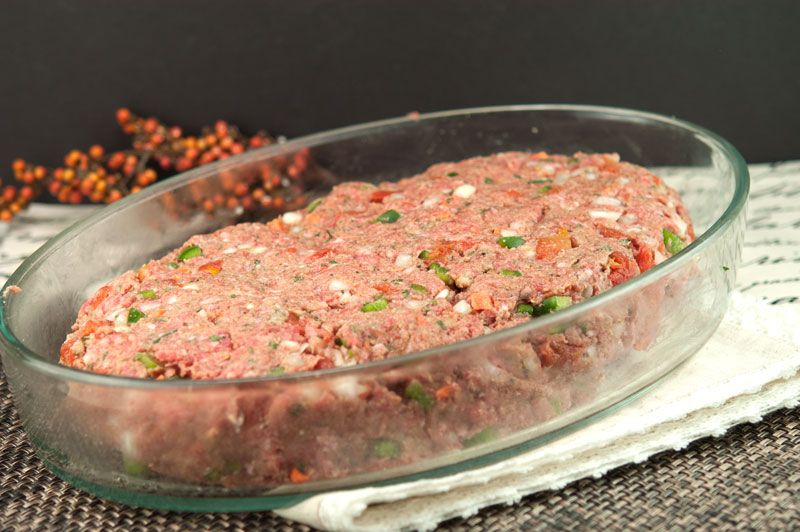 Now that's one heck of a meatloaf!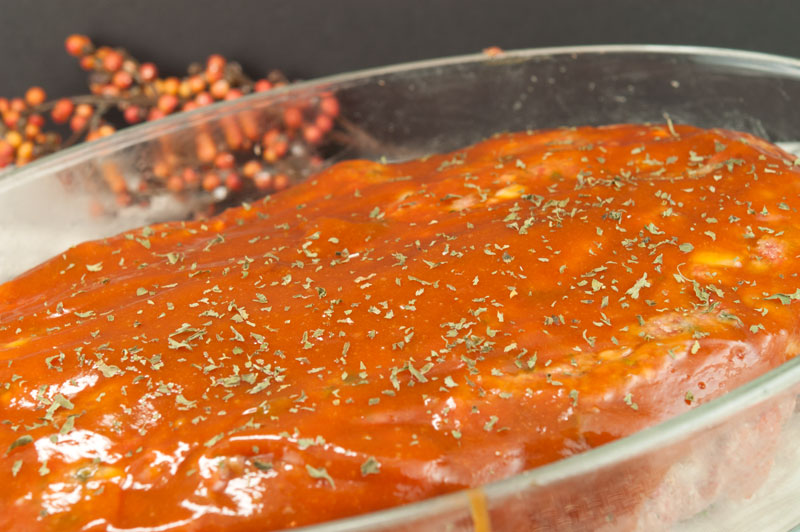 Top with some super tasty sauce.
And viola!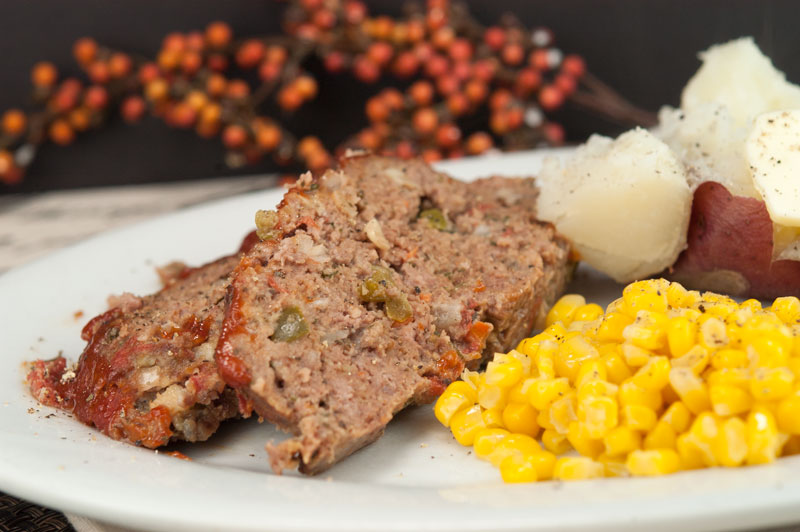 I hope you all enjoy it as much as Ronnie did… :).
Print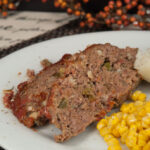 Ronnie's Favorite Meatloaf
---
Author:

Prep Time:

10 mins

Cook Time:

1 hour

Total Time:

1 hour 10 mins
MEATLOAF:

1

lb ground beef

1/2 cup

chopped onion, diced

1/2 cup

carrot, diced

1/2 cup

green bell pepper, diced

1

small clove of garlic, minced

1

egg, beaten

8 oz

. canned diced tomatoes, drained

1/2 cup

bread crumbs

2 Tbsp

dried parsley

1 tsp

dried oregano

1 tsp

dried basil

1 tsp

black ground pepper

2 tsp

salt
TOPPING:

1/3 cup

ketchup

2 Tbsp

brown sugar

1 Tbsp

prepared yellow mustard
---
Instructions
Preheat oven to 375 degrees F.
Mix all meatloaf ingredients well and place in a baking dish. Shape into a loaf.
Topping:
Mix ingredients for topping and spread on loaf. Bake for 1 hour.