I got this Pork Chops with Homestyle Potato Stuffing recipe "years" ago from a magazine, and made it often. I had completely forgotten about it! I was going through my recipe box, and remembered how delicious it was!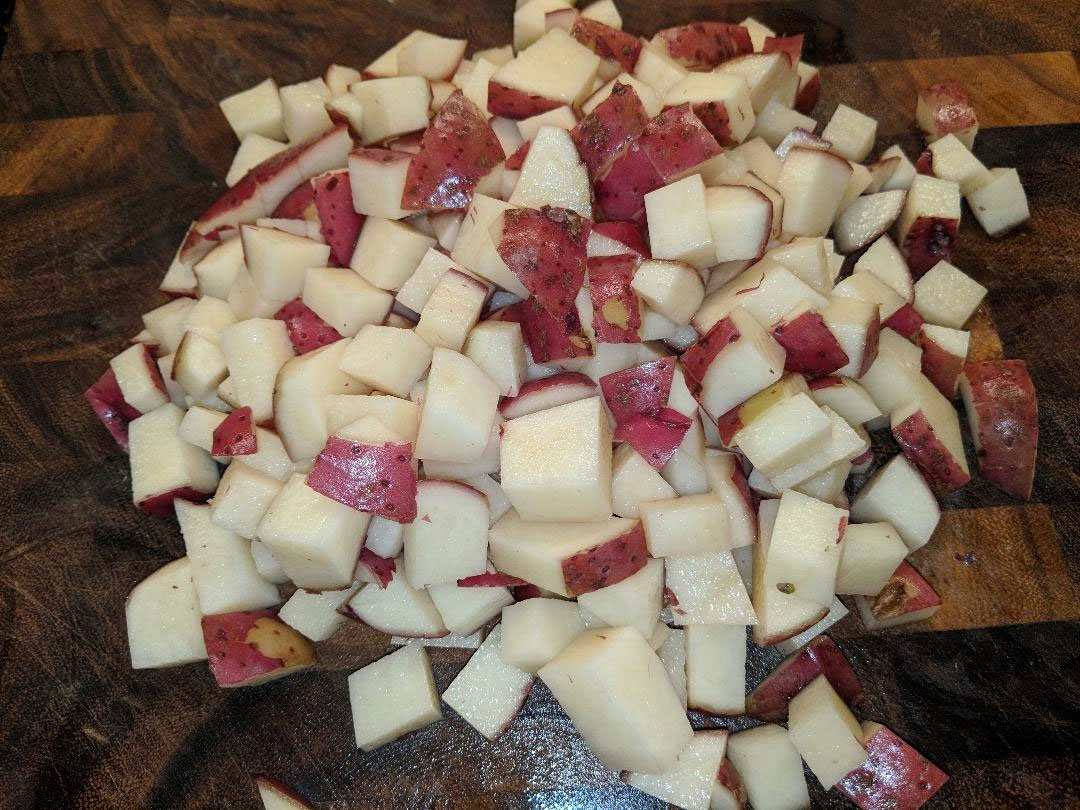 You dice and precook some red potatoes. Easy right?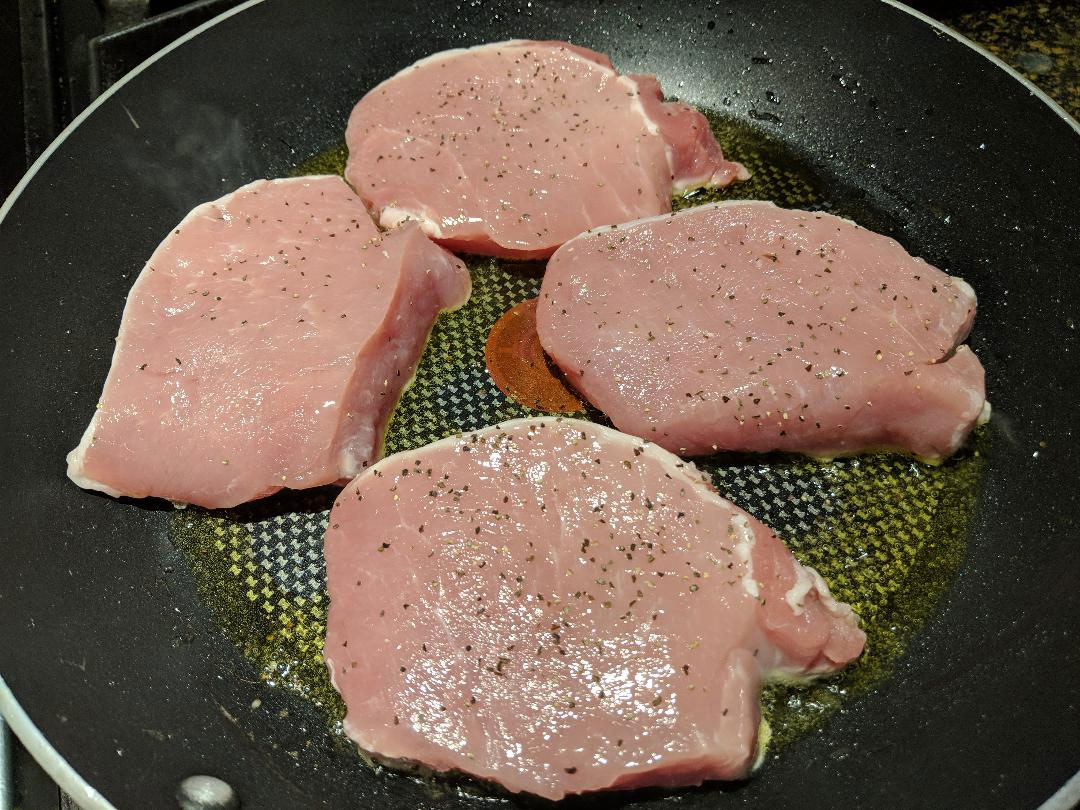 Then pork chops are placed in a skillet and browned. I use Leidy's or Niman Ranch if available. Pork is not that expensive,so using organic or hormone free is only a little bit more, and is a ton better in quality.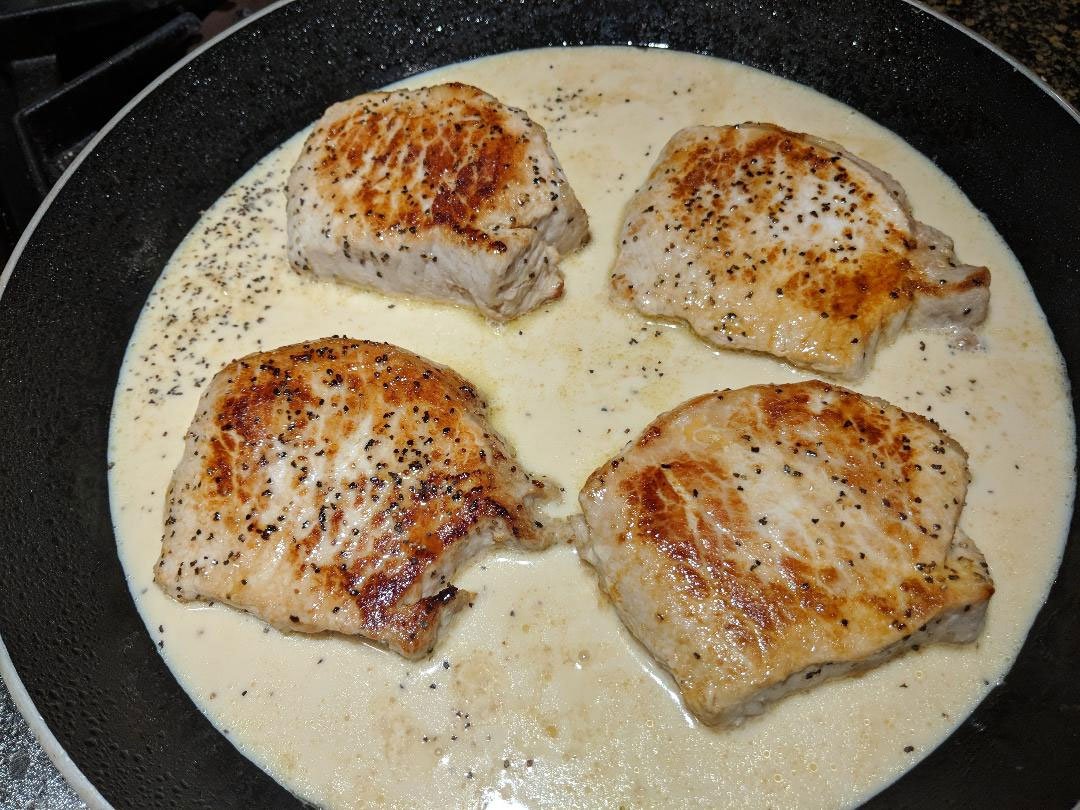 Then the pork chops are cooked in milk (among the other ingredients) which supposedly tenderizes the pork chops. The exact mechanism is unknown, but it may involve enzymes in the milk acting on proteins in meat to break them down and thus soften the muscle fibers. You can also marinate your pork chops in milk (for 1-2 hours), before cooking the pork chops.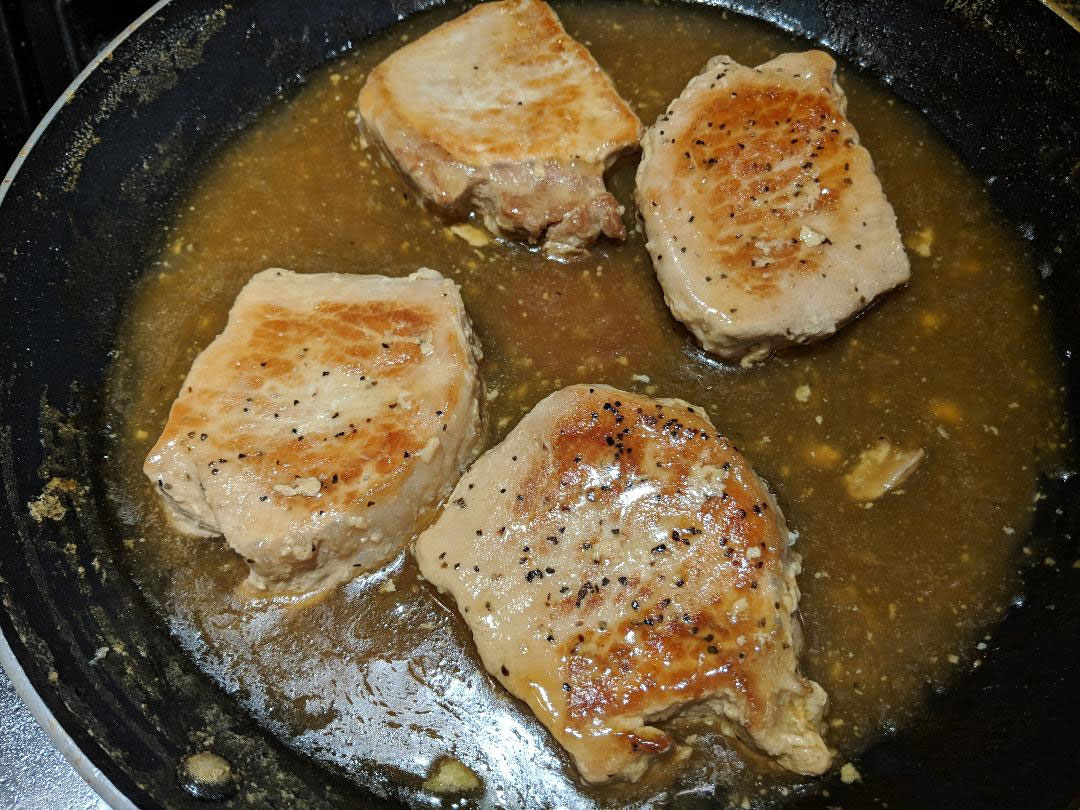 Thicken the sauce, and set aside.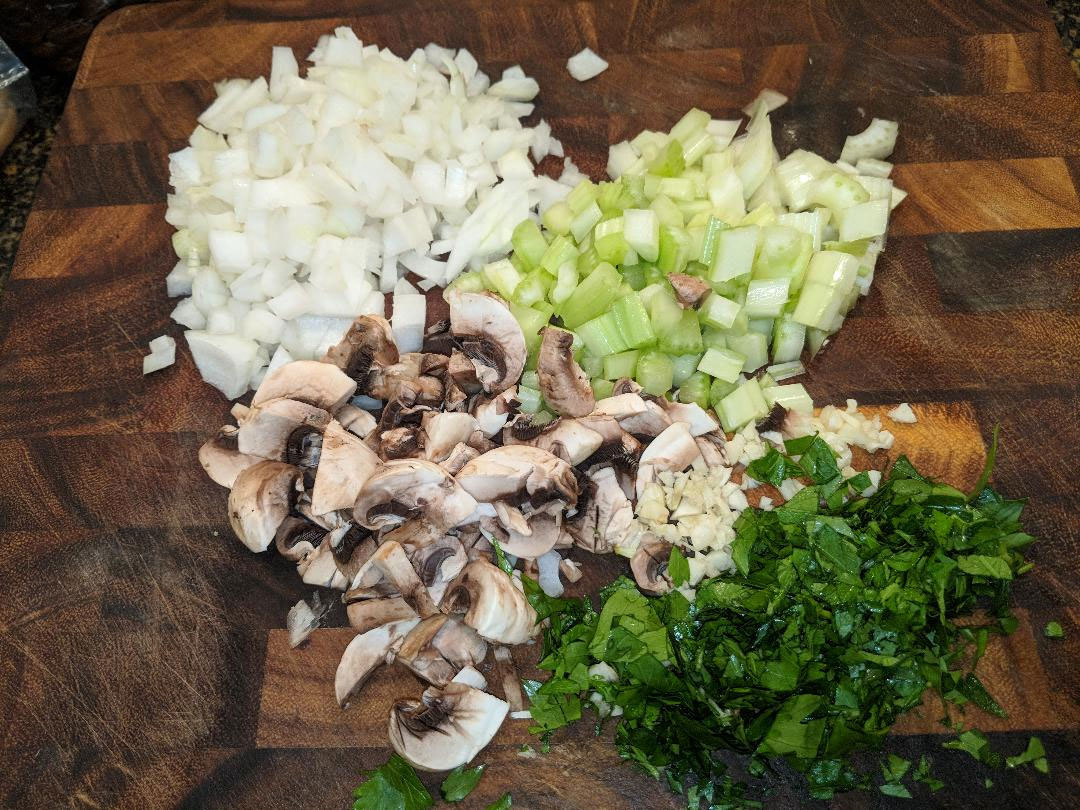 Now, the stuffing…Take your chopped veggies, and saute in a skillet with butter.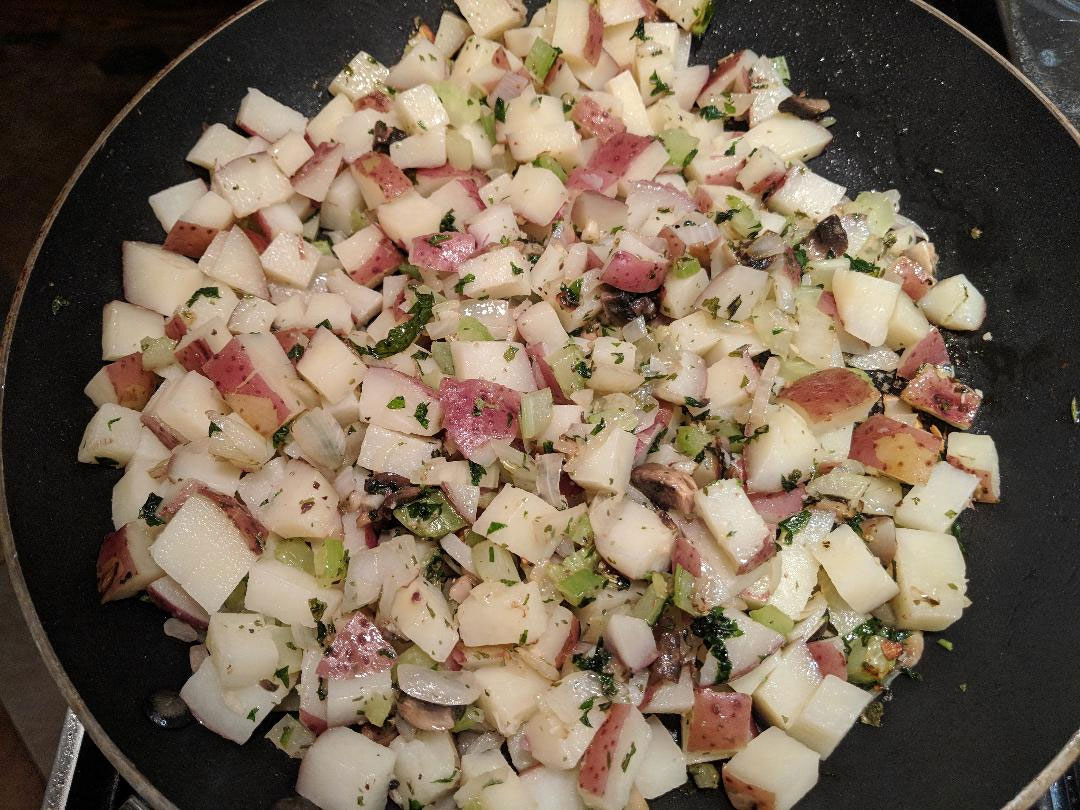 Add precooked potatoes to the veggie mixture….
Then add stuffing mix and water. Cook for 3 minutes and you're done!
Whatever the scientific reason, these pork chops come out delicious and tender. The stuffing is moist, delicious and super tasty. Kind of like home fries with stuffing added. It gives a whole new dimension to the term "stuffing". You may even want to make this stuffing for your Thanksgiving dinner. Everyone will LOVE it!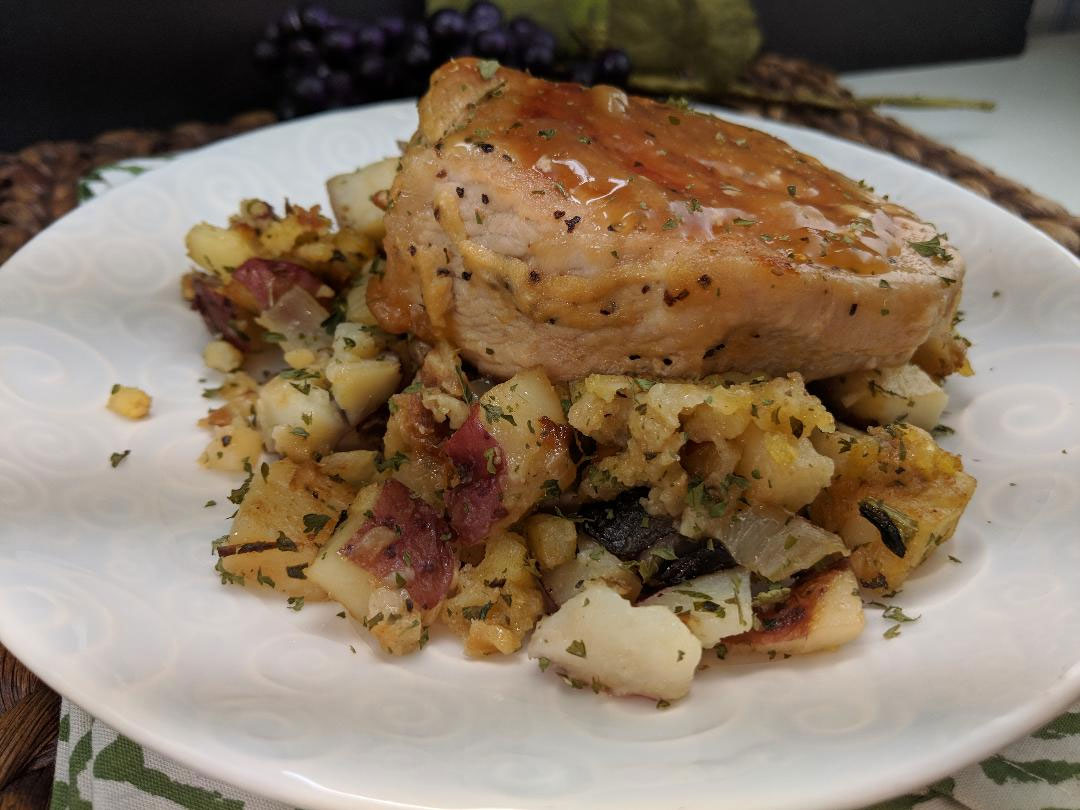 Ingredients
2 cups diced unpeeled red potatoes

4 lean center cut loin pork chops

1 Tbsp olive oil

3/4 cup milk

1/3 cup canned no salt chicken broth

1 tsp. lemon juice

1/4 tsp pepper

1 Tbsp cornstarch

6 Tbsp butter

1/3 cup onion, diced

1/3 cup celery, diced

4 good sized mushrooms, chopped

1 clove garlic, minced

4 Tbsp fresh parsley, chopped

1-1/2 cups herb seasoned stuffing mix (I use Stove Top)

1 cup water
Instructions
1
Cook potato in boiling water 10minutes or until tender; drain and set aside.
2
Trim fat from chops. Add olive oil to skillet over medium high heat. Add chops. Cook 2-1/2 minutes on each side. Remove fromskillet and set aside.
3
Wipe any excess oil from pan, but leave any browned bits. Let pan cool quite a bit. Return chops to skillet. Add milk, broth, juice, and pepper; bring to a boil. Cover, reduce heat, and simmer 30 minutes or until tender. Combine cornstarch with a little water and add to liquid pork chops are in. Cook until thickened and bubbly. Set aside and keep warm.
4
Add 3 Tbsp butter to another skillet, and place over medium high heat. Add onion, celery, mushrooms, garlic and parsley. Saute 3 minutes or until tender. Add cooked potato; saute 5 minutes or until potato is slightly browned. Add stuffing mix and water. Stir well. Reduce heat; cover and cook 3 minutes.
5
Place chops on individual serving plates; top each with 1/2 cup stuffing mixture. Serve with gravy.