I've seen and made a whole lot of recipes for Chicken Soup. I just realized I dont have a recipe for Plain Ole' Chicken Soup. I've made it a dozen times (and honestly don't really have a recipe for it), and thought it was time to post.


Today we had a Chicken Barb luncheon at church. Since Chicken Barb's are only local to our area, I don't suspect many of you know what they are. They are shredded chicken with lettuce and mayo on a hamburger bun. Super delish. I made the chicken in the pressure cooker. Who knew that chicken breasts cook in 10 minutes and are ready to shred? However, I will say they don't hold a candle to my Cousin Diane's and Uncle Norm's from Norm's White Horse. She is still the Queen of Chicken Barb's and no one makes them as good as hers.
I had leftover chicken and broth so guess what I made? Plain Ole' Chicken Soup.
I added veggies, fresh parsley from the garden, a little noodles and more chicken stock.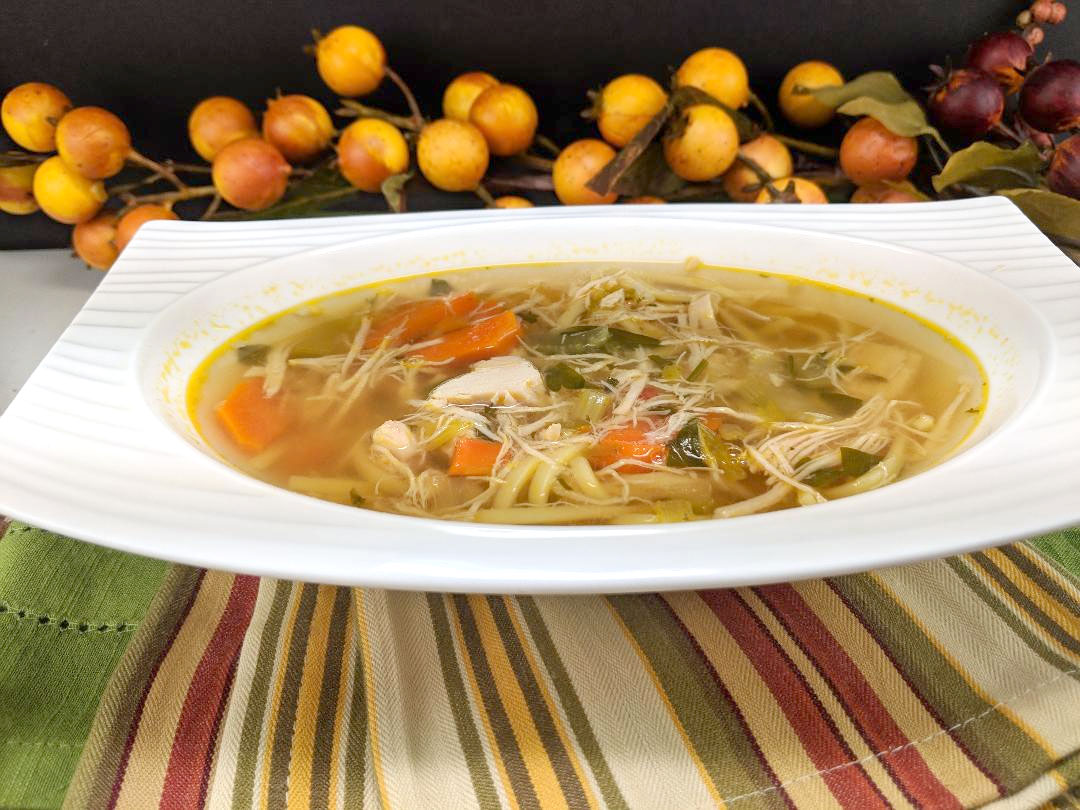 It's not hard to mess up making a delicious soup. Make sure you use chicken stock or broth instead of water when making soup. It makes a world of difference.
Hubby said that the soup tasted like what you get in a restaurant, so I guess it wasn't too bad!
Ingredients
2 whole boneless, skinless chicken breasts (or a whole chicken if you don't mind boning)
2 - 32 oz containers chicken stock
3 Carrots, peeled and sliced
3 celery stalks, sliced
1/2 onion, chopped
4 Tbsp fresh Parsley, chopped or dried if fresh is not available
salt and pepper
handful of noodles
3 Tbsp dried vegetables (optional)
Instructions
1
Combine all in a stock pot.
2
Bring to a boil and lower light to simmer.
3
Cook until chicken is cooked through and vegetables are tender.