Who doesn't love salsa? Or more specifically called Pico De Gallo, Salsa Fresca or Fresh Salsa. AKA "Roosters beak".
No matter what you call it, it's super delicious, fresh and definitely Mexican!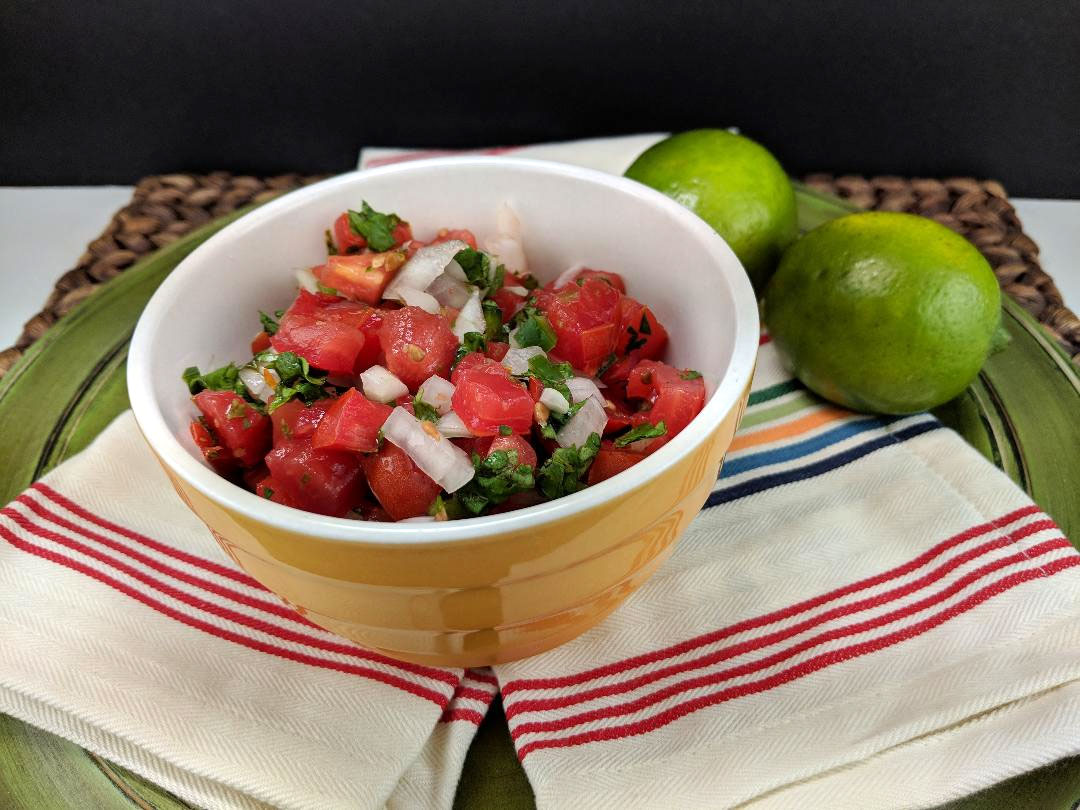 I was in the mood for fresh salsa to put in some soft tacos with some grilled chicken. Top with a little sour cream, and d – e – l – i – s – h!
When I made this recipe I didn't know to take the seeds out of the tomatoes. Next time I will remember. I think it would be better when adding to tacos, etc as it wont be as watery. Otherwise this Pico De Gallo was super delish.
There are only 6 ingredients to this fantastic Pico:
Plum Tomatoes: Make sure to dice these meaty tomatoes as finely as possible. Take out the seeds.
White or Red Onion: Use either. Use 1/2 onion if onion is large; the whole onion if it is small. Dice as finely as possible (I use my alligator for dicing onions. One whack and you have diced onions.
Fresh Cilantro: Finely chop 1/2 cup fresh cilantro. If you feel it needs a little more, add more.
Jalapeno Pepper: If you like super heat leave some of the seeds. Otherwise seed the peppers and finely dice. Serrano chiles can also be used.
Lime: I used regular limes, but if you can get Mexican limes, use them. I zested the entire lime, then cut in half and used my trusty Chef' n Fresh Force Lime Juicer to get every drip of lime juice out of the limes. Super easy and no fuss.
Sea Salt: I used a scant 1/4 tsp because with the addition of the lime juice anything more tastes like its way too salty.
Happy Summer!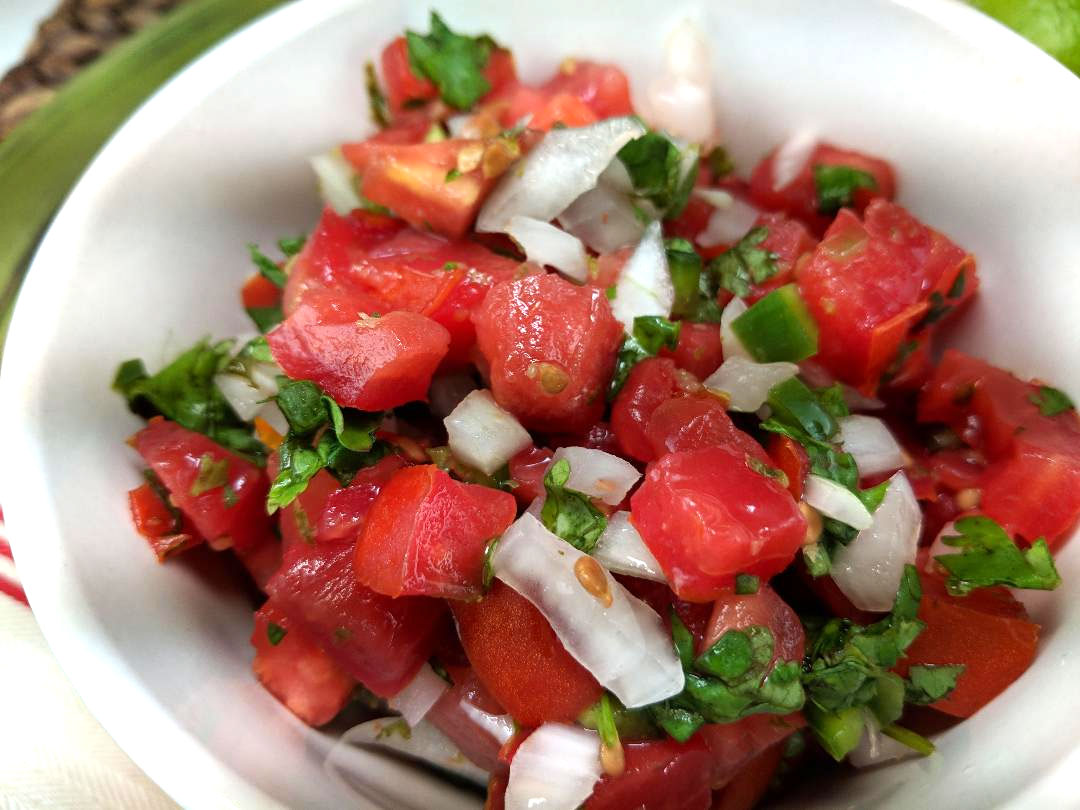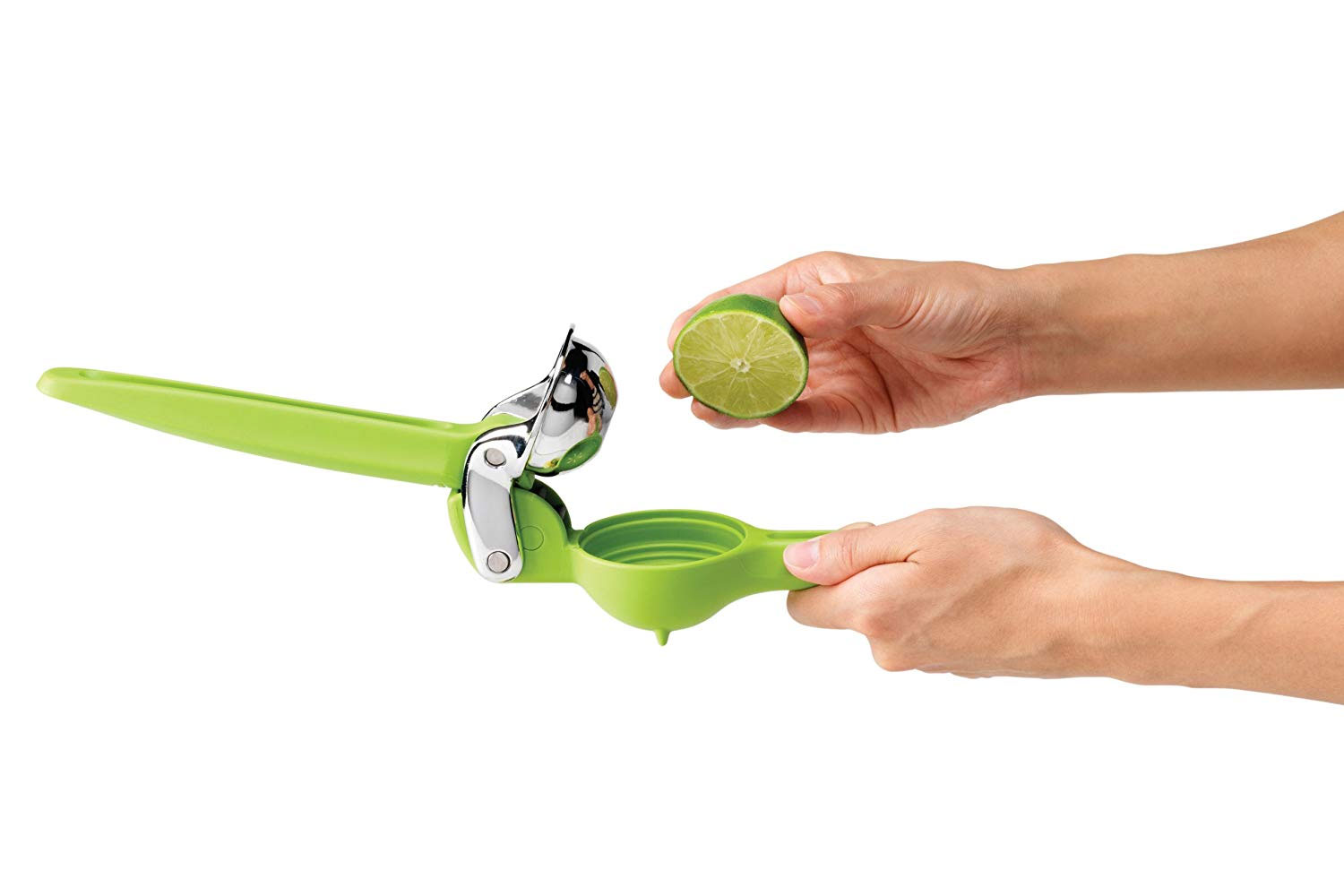 Chef' n Fresh Force Lime Juicer