These Peanut Butter Cookies were my first post on this blog. That was in 2010. For nostalgic reasons I left that post as posted, and added this one.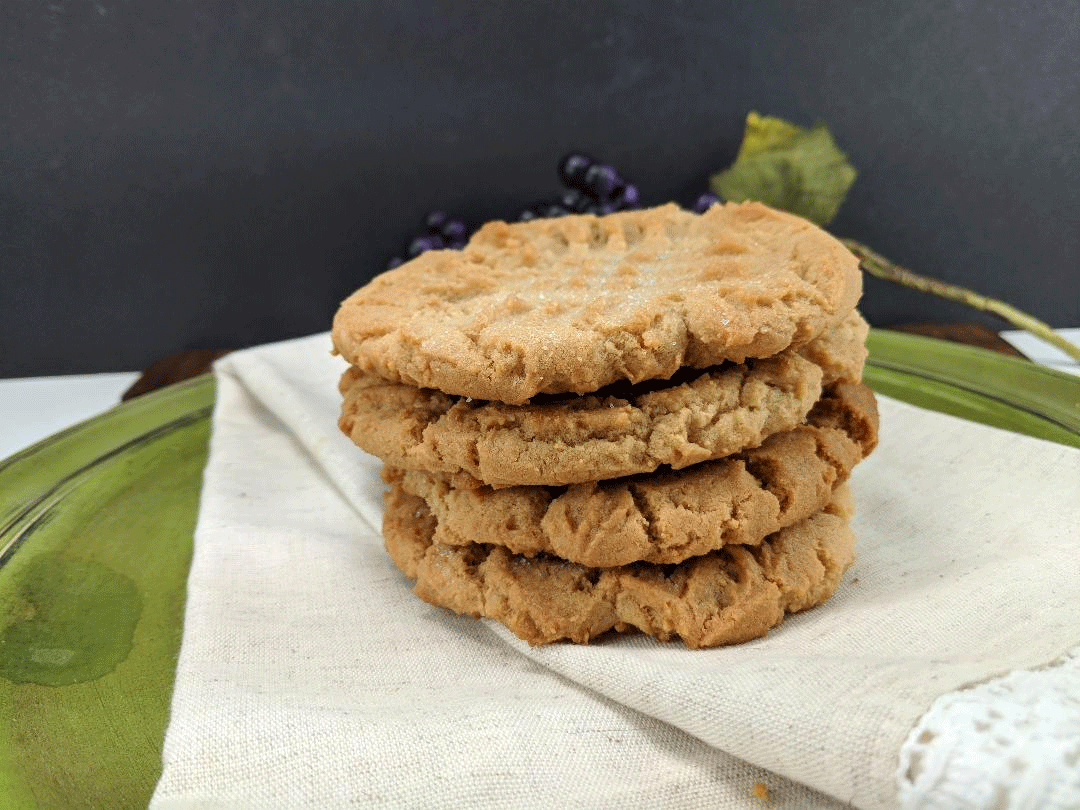 These cookies have special meaning for me. They bring me back to school lunch when the cafeteria made these cookies fresh for our school lunches. Do school cafeteria's make cookies for their students anymore? And who doesn't like peanut butter?
These cookies were huge! So I like to make them exactly as I remember them! HUGE! I take a fork and score them as they did, and sprinkle a little sugar on top. They are crispy on the edges, and soft and chewy inside.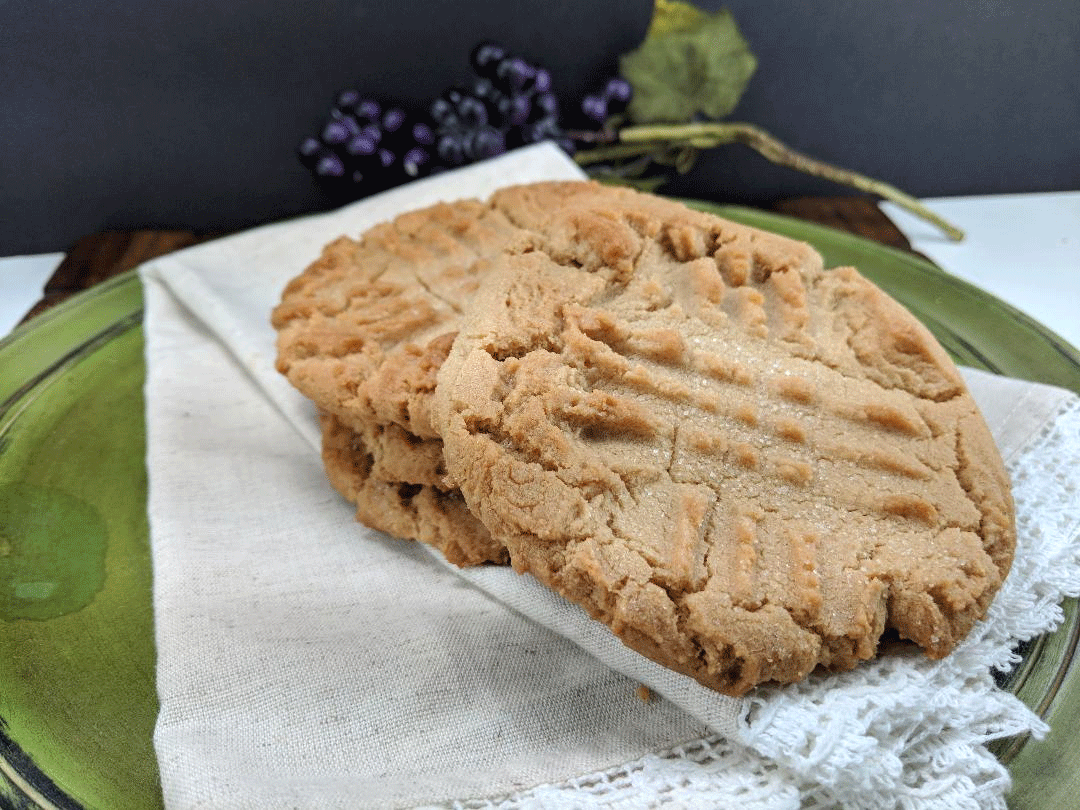 I was lucky to get this recipe as my brother worked in the cafeteria during study periods and got the recipe from one of the workers there. The recipe had to be cut down…a lot! You can imagine the size mixer they had to make these cookies for the whole school!
This recipe is a keeper for years to come. They keep well, just store in a sealed container.

Link to my first blog recipe
Ingredients
3/4 c. shortening

1 c. smooth peanut butter

1 c. brown sugar

1 c. white sugar

2 eggs

1 tsp. baking soda

1/2 tsp. baking powder

2 c. all-purpose flour

1/4 tsp. salt

2 tsp. vanilla
Instructions
1
Heat oven to 350 degrees F.
2
With an electric mixer, mix shortening and peanut butter until blended.
3
Add brown and white and mix until blended.
4
Add eggs and mix until incorporated in.
5
Add dry ingredients and vanilla.
7
Drop by tablespoonfuls, (or I use an ice cream scoop) on un-greased cookie sheet.
8
Bake at 350 for 12-15 minutes, or until slightly browned on the edges. Yield 36 cookies using medium ice cream scoop (4" cookies) or 18 with large scoop.