Who doesn't love buttery mashed potatoes? These twice baked potatoes are comfort food at it's best! Add bacon, scallions, cheese and sour cream…now you have a baked potato over the top!
I remember years and years ago, my husband's grandfather making twice baked potatoes every once in a while and they were a hit then, and they are still a hit in my family.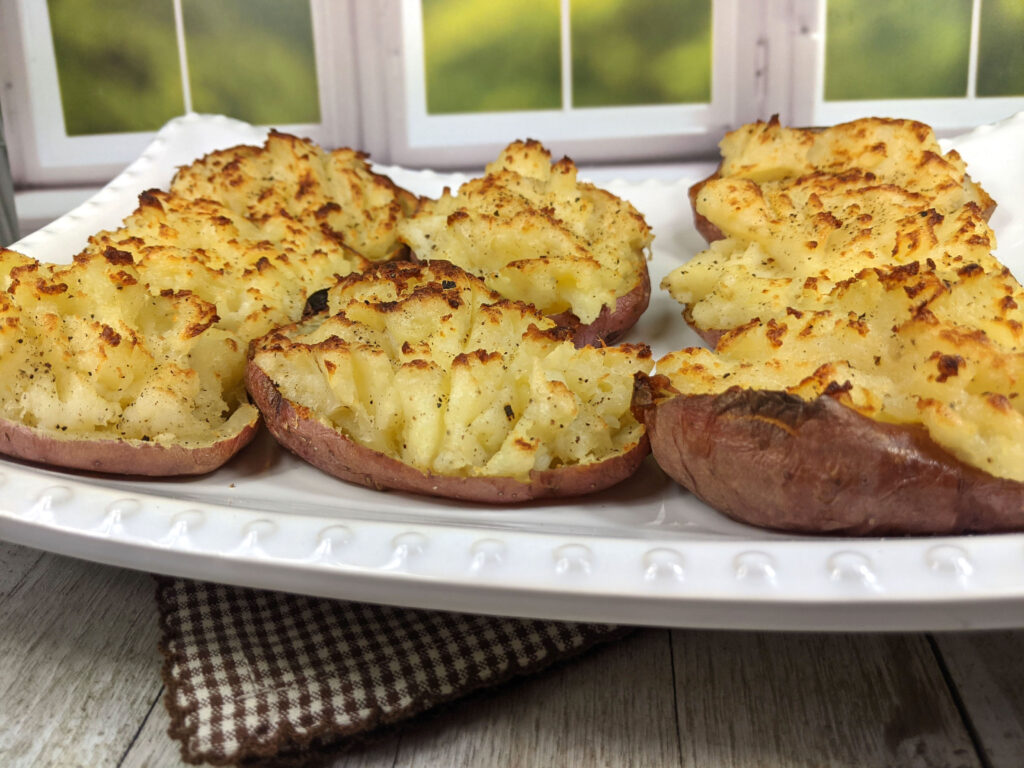 Hubby is a meat and potatoes guy, so potatoes in any form are right up his alley. I hadn't made twice baked potatoes in quite a while, so when I made them the other night he was raving all night. I prefer these to traditional baked potatoes as you can never get all of the potato in a traditional baked potato coated with butter. Am I am not a fan of plain potato. These are the perfect solution.

So I made these twice in one week and made them again last night. Hubby prefers them with just plain ole butter, so I make most of them that way and them top mine after they are baked. 

I choose extra large potatoes as they are a lot easier to handle when baked. Red potatoes are my favorite by any one can be used.

I've even made sweet potatoes twice baked with a little bacon and a hint of maple syrup!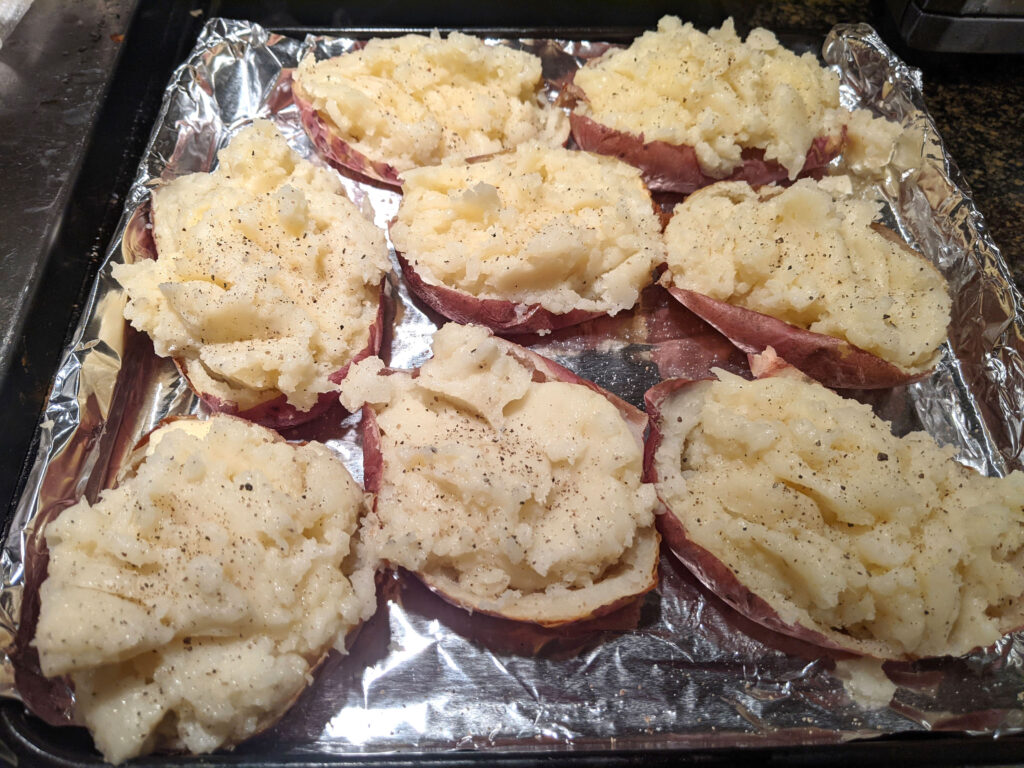 Just cut baked potatoes in half, and scoop the cooked potato out into a bowl. Put as much or as little butter in the potato as you like. Add salt and pepper.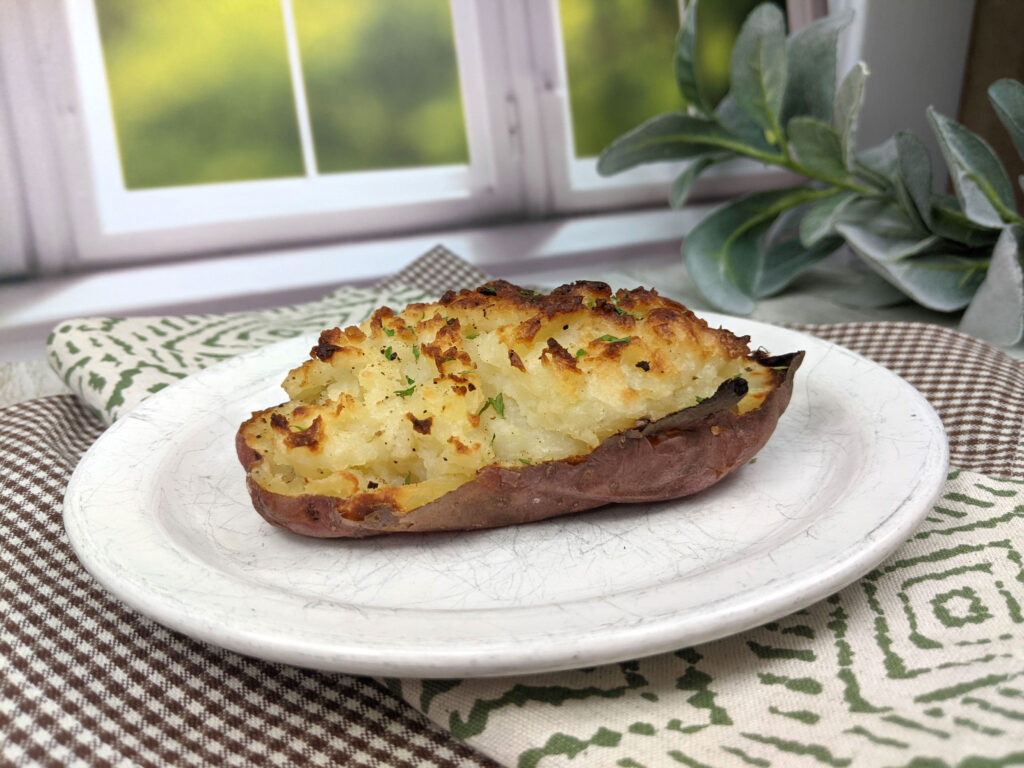 Mash together and spoon back into the empty potato shells. Put in the oven on broil to get the tops a little crispy.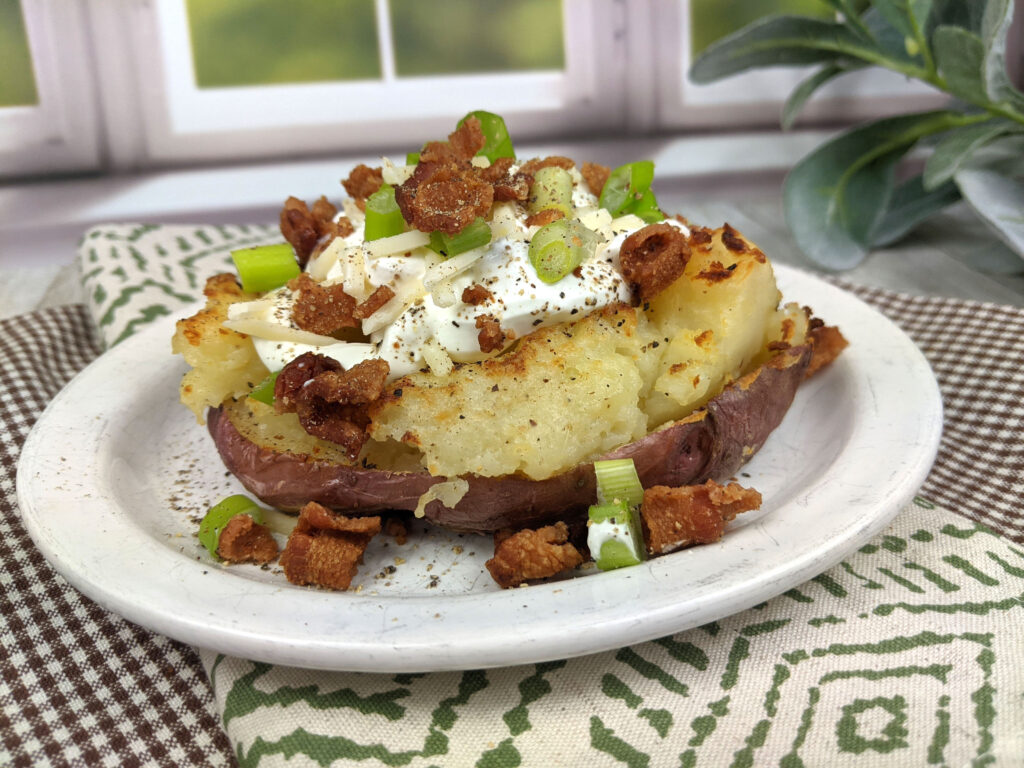 You can add scallions, bacon, cheese and a little sour cream to the mixture before spooning back into the shells, or if you are like me, I just top my twice baked potato with any or all of the toppings. Crispy tops with creamy, buttery interior…what could be better?

These are super easy top make. I have even cheated when I was pressed for time and cooked in the microwave for a bit to get the baking started on the potatoes and then put them into a very hot oven.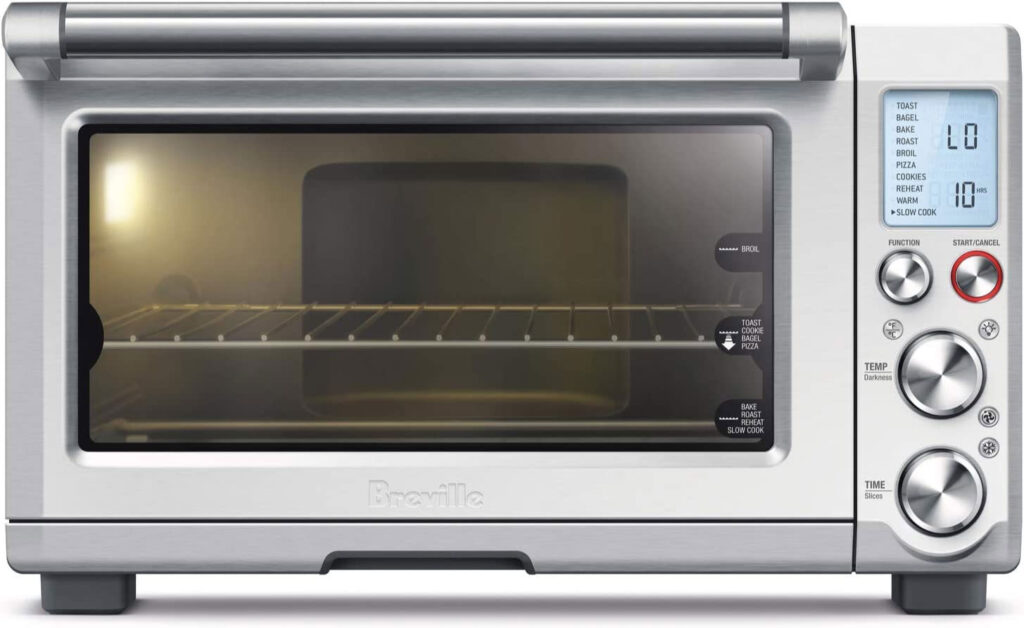 Breville Convection Oven

I use my countertop Breville convection oven to bake these potatoes instead of my main oven, so baking in the warmer months doesn't heat up the house. I have had this oven since 2017, and although it looks worse for the wear, it's still dependable. And I would definitely say I got my money's worth for the times I use it! I make everything I can fit in this oven. Brownies, baked potatoes, scalloped potatoes, baked beans, you name it. It's a great alternative to using my huge oven. Breville has models from toaster oven size to it's full size Joule model. They have incorporated air frying to their models and even offer a pizza oven.

No matter what you use to bake these, try them as an alternative to mashed or just plain baked, you'll never go back to plain baked potatoes.


Print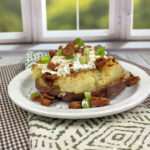 Loaded Twice Baked Potatoes
---
Description
Buttery mashed potatoes with crispy tops loaded with your favorite toppings. Comfort food at it's best!
---
6 very large red potatoes
1 stick butter
scallions, sliced on the diagonal
freshly cooked bacon, crumbled
Cheddar cheese, shredded
sour cream
---
Instructions
Bake potatoes until very soft.
Slice in half and let cool until you can handle.
Scoop inside of potato into a bowl. Add butter and mash. Place empty potato skins on an aluminum foil lined baking pan.
Scoop buttered potatoes back into the potato skins.
Place baking try on broil to get the tops slightly crispy and potatoes reheated.